3 Granite Cotton Mill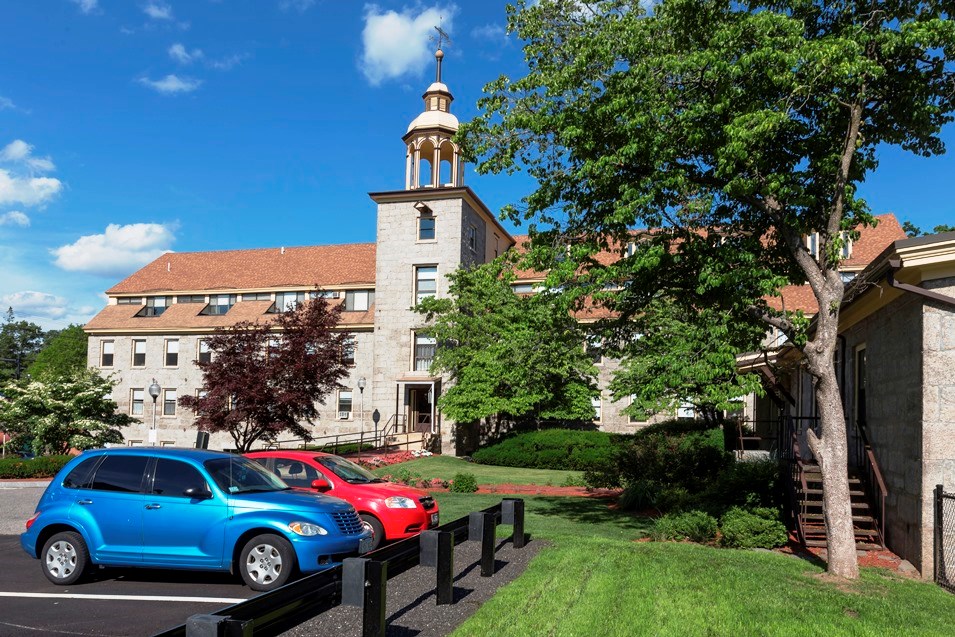 Retracing your steps, turn right towards Main Street. Across the Mumford River on your right stands the massive cotton mill built by the Whitins in 1845. Built of local granite, this mill increased the company's production four times over what had been possible in the Brick Mill. In front of the building stood the Dudley Company store, where residents could purchase basic foodstuffs and dry goods.
The textile industry in the North suffered economic depression following WWI, and cotton manufacturing came to an end in Whitinsville in 1923.The granite mill became part of Whitin Machine Works, used as the company's research branch. The mill was converted to apartments in 1976.
Directly across the street is the Northbridge Town Hall. Built in 1876 by John C. and Charles P. Whitin and donated to the town of Northbridge in honor of their parents, the building was erected on the site of the original Paul Whitin homestead. Whitinsville then became Northbridge's political center.
Last updated: May 27, 2016