2 1826 Brick Mill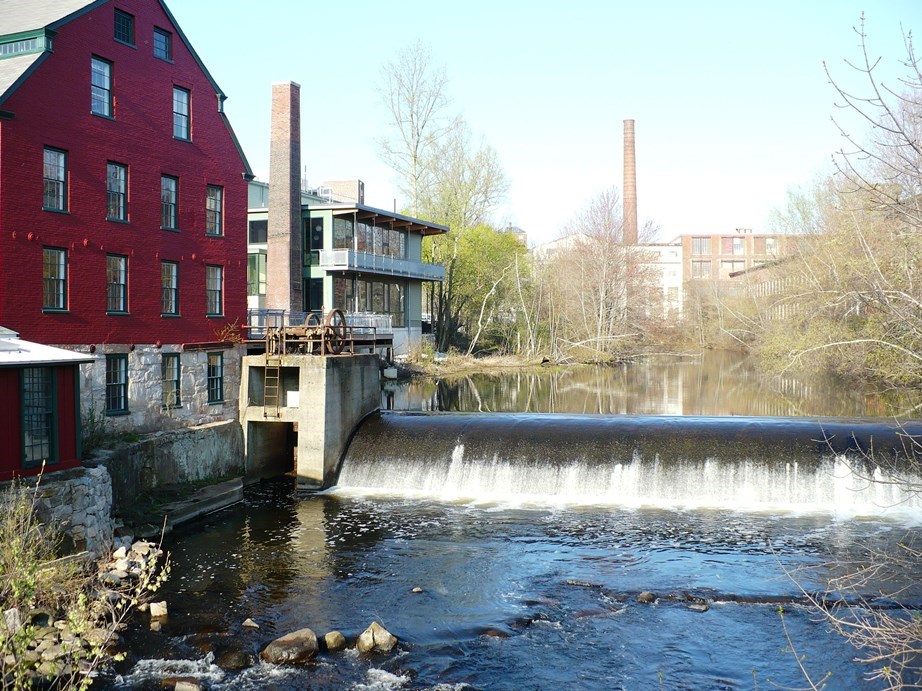 Across the street, along the Mumford River, stands the Old Brick Mill. This mill marked the beginning of large scale industry in Whitinsville. Paul Whitin and Sons built the mill as a cotton mill in 1826. The Brick Mill originally employed 40 workers, most of whom were from the village. It was expanded in 1830 and employed 146 workers at the height of its operation in the early 1840s.
By 1845, Whitin cotton manufacturing had outgrown this mill. The company constructed a much larger mill, and John C. Whitin began using the Brick Mill exclusively for machine production and repair. This was the beginning of the Whitin Machine Works, which would come to dominate the town.
Today, the Brick Mill is operated by Alternatives, a nonprofit that works with people with developmental disabilities. They restored the mill to its current state.
Before heading down towards Main Street, take a short side-trip up Fletcher Street to your right. Here you will see three Federal-style workers' houses, numbers 18-20, 26-28, and 36-38, constructed in 1826 in conjunction with the Brick Mill. These houses represent the beginning of the extensive company housing system that the Whitins developed over the years. The remainder of the workers' homes on Fletcher Street were built in the 1840s for the granite Cotton Mill.
Last updated: May 27, 2016