Plan Your Visit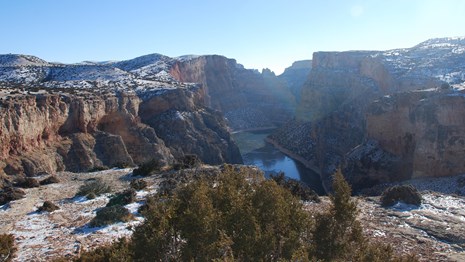 Bighorn Canyon Hiking Trails
Choose from over 17 miles of trails, ranging from short walks to dramatic overlooks.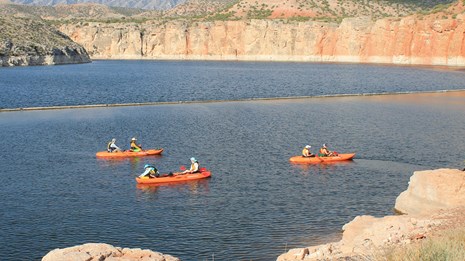 Boating on Bighorn Lake
Boat across the waters of Bighorn Lake, while you take in awe inspiring views of the massive canyon walls!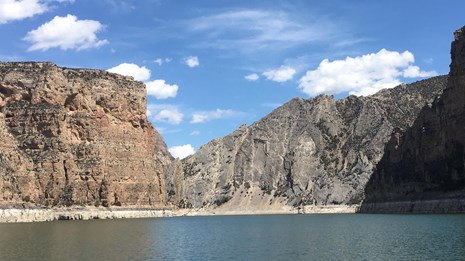 Directions to the Park
This park has two districts that are three hours driving distance apart! Make sure you get to where you want to be.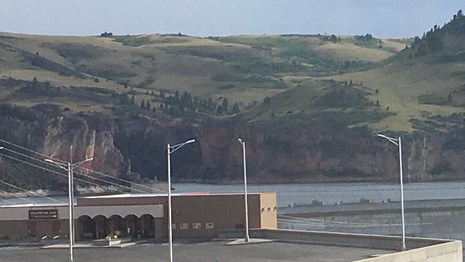 Find a Visitor Center
There are two visitor centers. One in the north near Fort Smith, MT and one in the south near Lovell, WY. Find the visitor center near you.
Plan Like a Park Ranger
To see our top 10 planning tips, visit our Plan Like a Park Ranger page.

Things to Do
Our Things to Do Page features links to pages that discuss the incredible outdoor activities available to visitors in Bighorn Canyon. If you want to learn more about natural or historical places, or learn about world class fishing, boating, or hiking opportunities, visit this page. It will also lead you to a schedule of special events which take place throughout the year.

Maps
Find downloadable versions of park, boating and area maps right at your fingertips.
Weather Information
The weather in Bighorn Canyon can change in a matter of minutes. A trip here should be planned to take all types of weather into consideration.
Nearby Attractions
Information regarding nearby parks and national forests is provided through this link. If you are looking for other things to see and do while in the area many of the possibilities are covered here.


Last updated: January 13, 2022