Support Your Park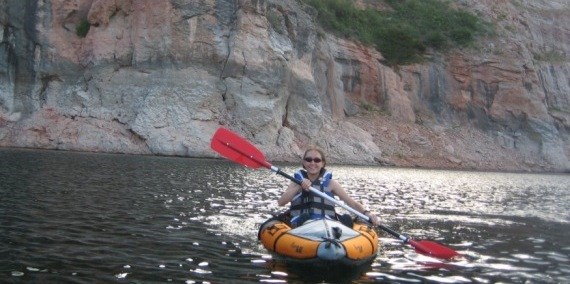 Public support is a critical component in the management of National Park Service lands. We thank you for your past support and look forward to future partnerships. From volunteering to shopping in our bookstore, there are many ways that the public can support Bighorn Canyon National Recreation Area.

Volunteer with us at Bighorn Canyon National Recreation Area. Each year, volunteers contribute hundreds of hours to the park. Retired couples, individuals, school groups and organizations - people just like you - donate their time and talent to provide essential services at Bighorn Canyon's visitor centers, campgrounds, and around the park.
You are invited to apply to become part of the newly created Bighorn Canyon NRA Artist-in-Residence program. While this program is new to Bighorn Canyon, it is one of the longest running programs of the National Park Service. Come be part of the storied tradition of artists who have taken on the task of inspiring a nation. You could inspire people to learn more about the varied cultures and landscapes of the Bighorn Region.
You can donate directly to Bighorn Canyon National Recreation Area by sending a check to: Superintendent, Bighorn Canyon NRA, 5 Avenue B, P.O. Box 7458, Fort Smith, MT 59035. You can specify the program you want the donation to go towards and it's tax deductible!
Calling all photographers. We would love to have you participate in the Bighorn Canyon Photo Contest. Bighorn Canyon is looking for a dynamic photo of Bighorn Canyon for its 2014 Bighorn Canyon Annual pass.
The Western National Parks Association (WNPA) offers publications, maps, slides, posters, DVDs, and other informational materials on Bighorn Canyon National Recreation Area. Select bookstore for more information on WNPA and where you can purchase items.


Last updated: July 5, 2015