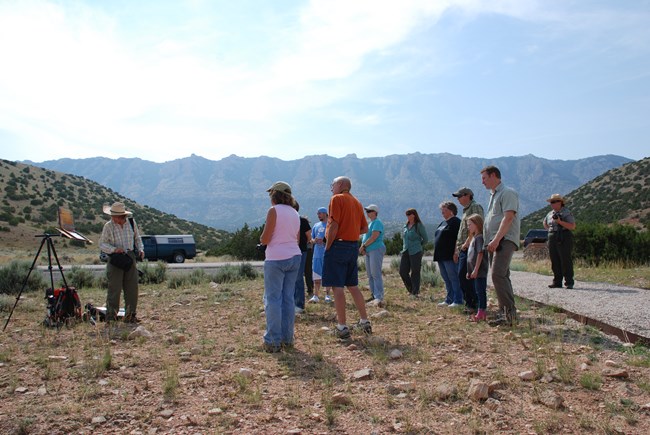 Program History
Artists have been capturing the natural world around us for centuries as a way to share and inspire others to learn more about our natural spaces. Thomas Moran's paintings and William Henry Jackson's photographs of the mysteries of Yellowstone helped to inspire congress to set aside that land as a national park. Since 2014, Bighorn Canyon has hosted many amazing artists and photographers that have helped to record the history of this landscape. In 2019, we are hoping to host four more.
Artists are invited to become part of the Bighorn Canyon Artist-in-Residence program. Managed by the Interpretation Division, this program is new to Bighorn Canyon, but not new to the National Park Service. It is one of the longest running programs in the National Park system, and the work completed under this program contributes to the public understanding and appreciation of our national parks, creating a legacy preserved for future generations.
The creation of this program is a directive of the National Park Service's Call to Action, Bighorn Canyon's Long Range Interpretive Plan, and a way to creatively increase public awareness and to inspire the continued preservation of Bighorn Canyon's resources. But more importantly, it is a time for artists to slow down, experience the canyon and make a lasting connecton with the place.