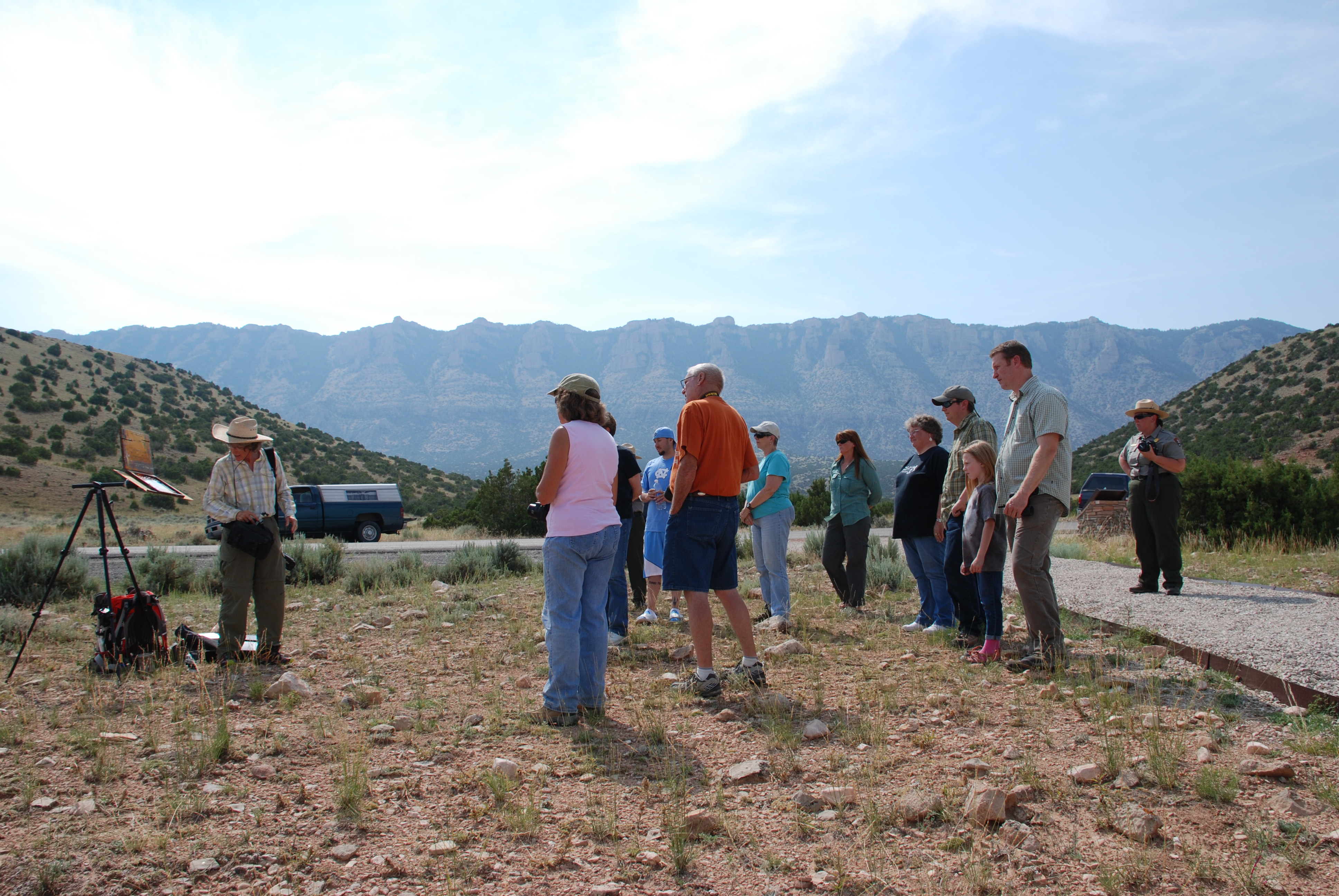 Attention beadworkers, quillworkers, traditional craftsmen, musicians, poets, painters, photographers, authors, performers and artists of all kinds!
Would you be interested in spending a summer in one of America's most pristine National Park Units while creating and selling art of your own composition? Have you ever wished that you could get away from the hustle and bustle of your day-to-day life so that you could focus exclusively on creating? Do you enjoy open spaces and wilderness experiences? Would you like a platform to get your name and artwork out to a new audience? No matter your artistic trade, you may be eligible to spend anywhere from two weeks to an entire season as an Artist-in-Residence at Bighorn Canyon National Recreation Area in Montana and Wyoming!
Artists have been capturing the natural world for eons, as a way to share and inspire others to learn more about our natural spaces. Thomas Moran's paintings and William Henry Jackson's photographs of the mysteries of Yellowstone helped to inspire congress to set aside Yellowstone as a National Park. Bighorn Canyon has had many amazing artists and photographers that helped record the history of this equally inspiring landscape. You too could be part of that storied tradition.
You are invited to apply to become part of the newly created Bighorn Canyon NRA Artist-in-Residence program. While this program is new to Bighorn Canyon, it is one of the longest running programs of the National Park Service. Come be part of the storied tradition of artists who have taken on the task of inspiring a nation. You could inspire people to learn more about the varied cultures and landscapes of the Bighorn Region.
Housing may be available at no cost to the artist.
Click here for detailed information about the program and an application.
Applications must be turned in by January 31th 2016.
For more information, call Christy Fleming at (307) 548-5406 or email her at Christy_Fleming@nps.gov