News Release
Big Bend Hosted 394,000 Visitors in 2020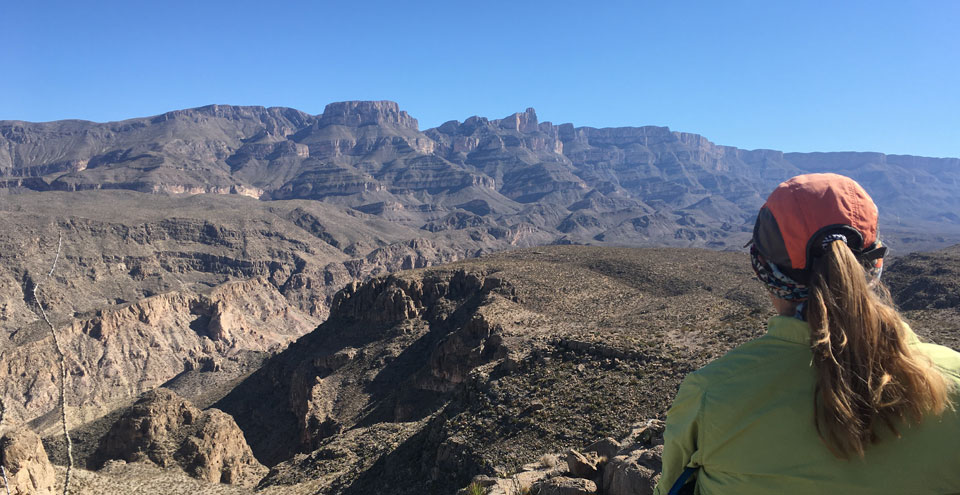 News Release Date:
March 1, 2021
Contact: Tom VandenBerg, 432-477-1107
BIG BEND NATIONAL PARK, TEXAS – 394,000 people visited Big Bend National Park in 2020. Although this is 15% fewer than 2019, it includes over three months of park shutdown, and six months with record-breaking numbers, reflecting a significant increase in overall visitation to Big Bend. A seasonal rundown provides insight into a busy year.

Winter – The year began with a steady influx of visitors. Numbers for December through February were record-breaking compared to all previous years, and the park was on track for the highest visitation in history.

Spring – In the middle of the park's busiest spring break ever, the pandemic arrived in remote West Texas. On March 17, Big Bend initiated the first operational changes due to the COVID-19 virus, and soon the park closed to all overnight use, followed in April by a full closure to all entry.

Summer – In June, despite soaring heat, a brief reopening resulted in the highest visitation for any June on record, before another COVID-19 closure extended through August.

Fall – As the park reopened, Americans were eager to hit the road and get away from it all. The remote landscape of Big Bend loomed large as a social distancing destination. As a result, September through December saw the highest monthly visitation for those months in the park's history. Many visitors were experiencing Big Bend (and their national parks) for the first time.

For those months the park was mostly operational, 2020 visitation exceeded 2019 visitation each month by 17-49%. In fact, six separate months saw their highest visitation since Big Bend National Park was established.

Big Bend continues to see heavy visitation. Spring Break 2021 is just around the corner. The park is operating with changes due to the pandemic. Groups are limited to eight. Rangers are staffing the park's Visitor Centers outside only. Trails and trailheads are busy. Park campgrounds and the Chisos Mountains Lodge are open at reduced capacity, and fully booked well into the summer months.

As Americans seek safe places to recreate during the coronavirus pandemic, many are turning to national parks like Big Bend. "This past year has reminded us how important national parks and public lands are to overall wellbeing," said NPS Deputy Director Shawn Benge. "Throughout the country, national parks provided close-to-home opportunities for people to spend much needed time outdoors for their physical and psychological health."

To protect the health of those who work in or visit America's national parks, face masks are required in all National Park Service buildings and facilities. Masks are also required on federally managed lands when physical distancing cannot be maintained, including narrow or busy trails, overlooks, and parking lots.

Nationwide, the 423 units of the National Park System received more than 237 million recreation visits, which is a 28% decrease from the previous year due to temporary park closures and restrictions implemented in response to the coronavirus pandemic. For an in-depth look at 2020 visitation, including individual park figures, please visit the NPS Social Science website.
Last updated: April 8, 2021