Things To Do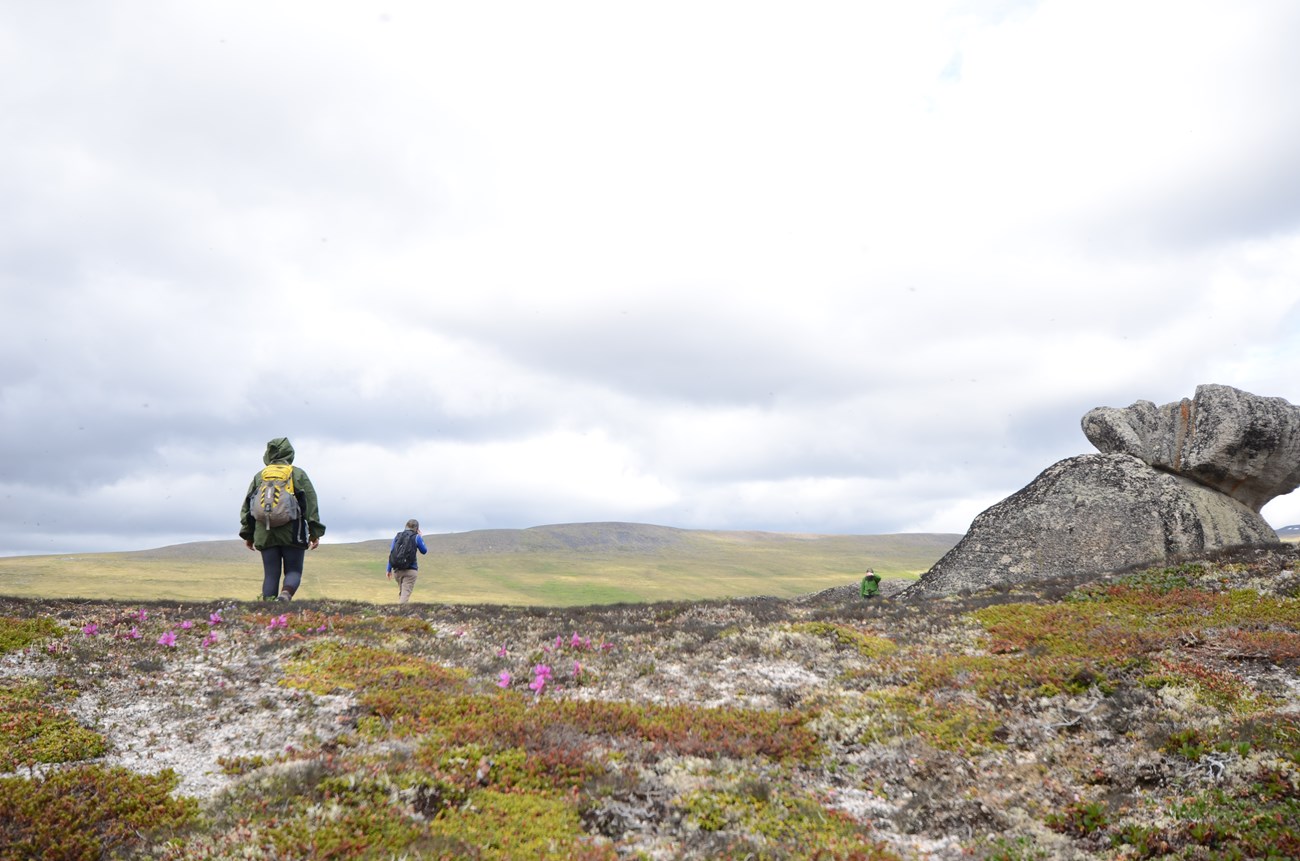 Check out our tips on sit selection and Leave No Trace ethics. There are no designated camping sites.
The preserve can be a backpacker's dream as it offers a vast expanse of terrain to explore.
The Seward Peninsula is a natural corridor for over a hundred species that make an annual migration through the area.
Hunting and trapping is permitted in the preserve.
Fishing
A bounty of fish found in Bering Land Bridge provides for a unique fishing experience in the backcountry.
With nearly 50 species of wild berries in Alaska, autumn is a time of great abundance in the Seward Peninsula.
Experience a large expanse of the preserve from a bird's point of view.
Access the preserve during the winter as it is blanketed in snow.


Wildlife encounters can be one of the most unique and genuine moments the preserve offers. Ensure your wildlife sightings are safe and smart.

Ranger Programs
Bering Land Bridge offers a variety of programs during the summer months at the Visitor Center located in Nome, AK.


Last updated: November 20, 2015