Ranger Programs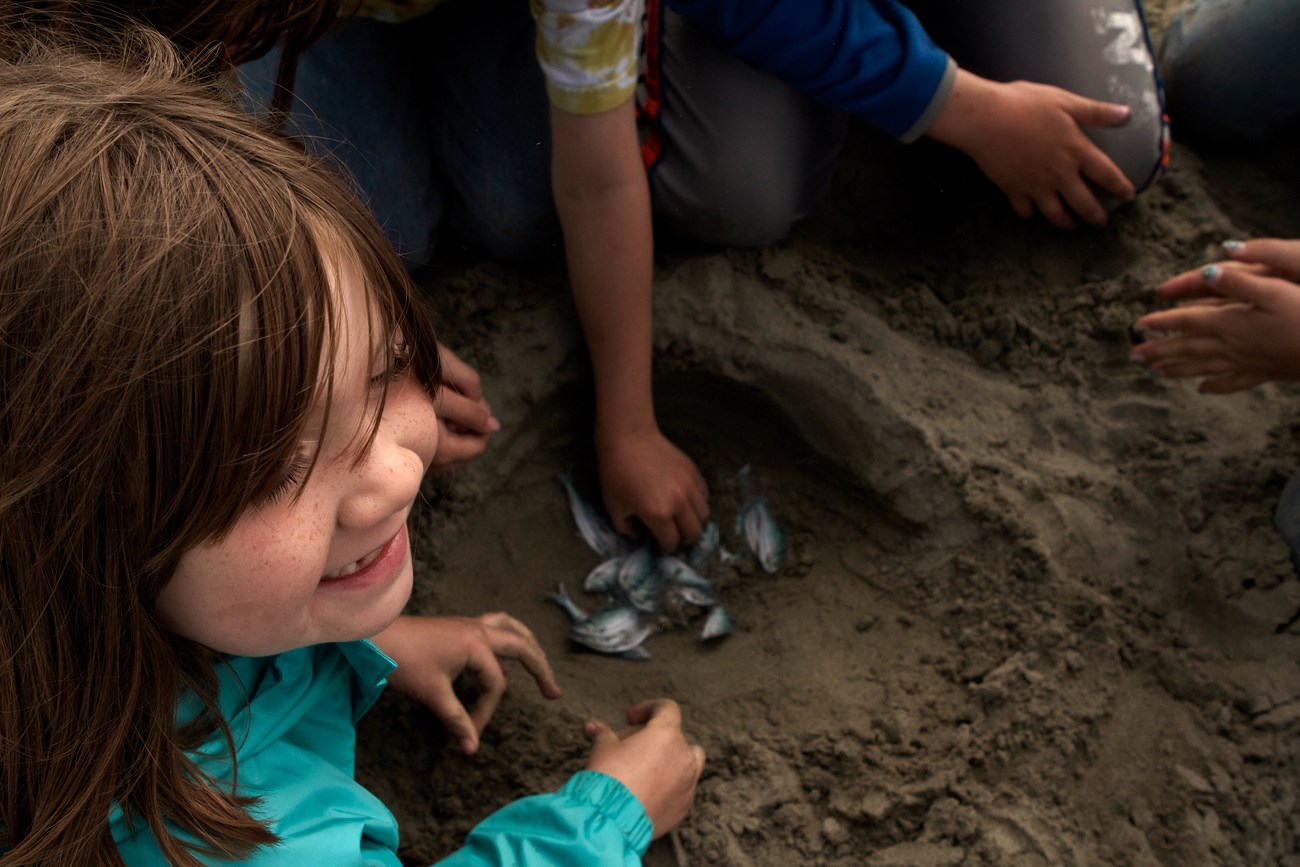 Bering Land Bridge National Preserve offers a variety of programs throughout the summer at the Visitor Center in Nome, AK. Sidewalk Talks, Junior Ranger, and Tundra Tots are three programs that take place most weeks during the summer months: June - August. Check out our
events calendar
for the most uptodate information on our program offerings.
This informal chat is a great opportunity to talk to the ranger and learn more about the area! A park ranger will be stationed outside the visitor center on Front Street for a designated amount of time, usually an hour. The ranger will have a booth set up with multiple items to view on a subject pertaining to the preserve. Although the ranger will have a topic displayed, visitors may inquire about any of their own interests related to the preserve as well.
Children ages 6 to 12 are welcome to participate in an hour-and-a-half program filled with fun activities, games, and crafts that will help them discover the arctic tundra. Animals, plants, and ocean life thrive in the area and provide ample opportunities to uncover new interests. A parent or guardian is asked to sign a permission slip on the first day of attendance. A healthy snack is provided.
Tundra Tots
For the younger children, ages 3 to 5, and their parents, a ranger will put on a program once a week for an hour. This program provides learning through discovery with activities, games, and crafts about animals and plants of Bering Land Bridge. A parent or guardian is required to attend with the child. A healthy snack is provided.
Films
There are two films about Bering Land Bridge National Preserve, each about 30 minutes in length.
"Siulipta Paitaat Our Ancestors' Heritage" shares the folk tales and traditions of the Iñupiat culture of the area that is now Bering Land Bridge. Gideon Kahlook Barr, Sr. and his sister Elizabeth (Bessie) Barr Cross share the details of the past and present in the remote arctic setting.
"Journey of Discovery Landscape History of the Bering Land Bridge" takes you through the intriguing landscape history of the Bering Land Bridge with Professor David M. Hopkins. Professor Hopkins pioneered the research of this ice age anomaly in the 1940s, bringing together researchers from different branches of science to uncover history. This video explains processes affecting the arctic landscape within the context of climate change.
Films shown at visitors request.
Last updated: September 17, 2018