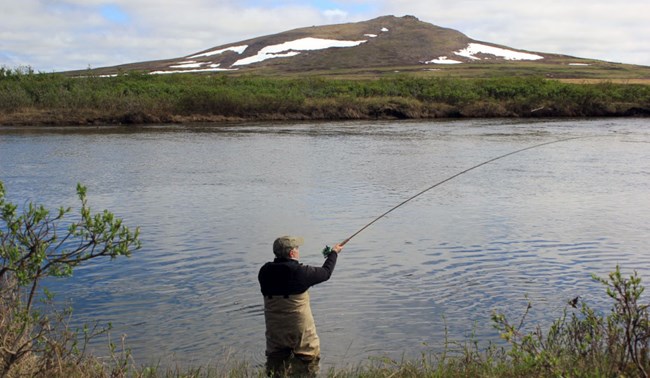 There is a bounty of fish on the Seward Peninsula, and Bering Land Bridge provides a unique fishing experience in the backcountry.
When you are fishing, keep in mind other wildlife. Bears are curious creatures, so practice wildlife safety to keep you safe and the wildlife wild.
Licenses
Fishing in Bering Land Bridge National Preserve requires an Alaska state fishing license. Note that other state fishing regulations or closures that do not conflict with federal regulations or rules may apply to your activities.
For information about sport fishing, contact the Alaska Dept. of Fish and Game in Nome at Phone (907) 443-5796.