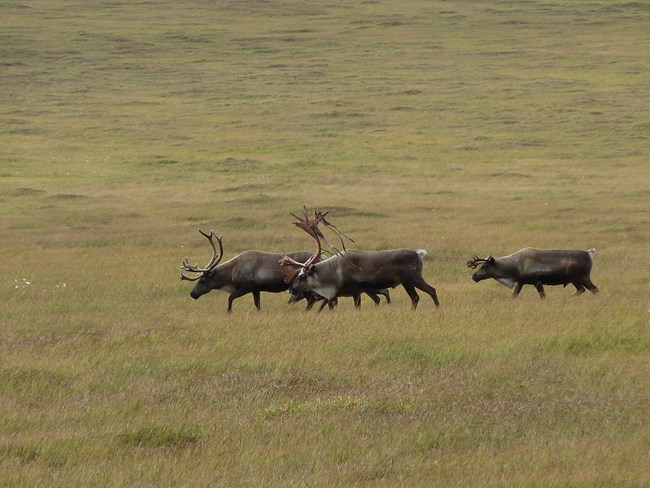 One of the most unique moments to the human experience is witnessing a wild creature in its natural domain. The preserve not only offers opportunities for recreation but it is home to animals large and small. While sighting one of these creatures can be exciting, it is also important to make smart choices when visiting their natural habitat. Please observe wildlife from at least 100 yards away.
Who lives in Bering Land Bridge National Preserve?
Bering Land Bridge is home to a variety of animals, some are year round residents, some migrate, and others use this area as their breeding ground. Large iconic mammals such as grizzly bears, moose, caribou, and wolves can be spotted by the fortunate visitor. You may also encounter some of the smaller creatures, which include arctic ground squirrels, foxes and hares. If you look to the sky you may see migrating birds especially if you visit during the spring or autumn. The preserve's close location to Eurasia and varied topography resulting in an abundance of habitats make Bering Land Bridge an ideal place for bird species not often seen in other parts of the country.
Along the preserve's seashore, you may encounter migrating shore birds, seals, or walruses. And if you really lucky you may even see polar bears, beluga wales, and bowhead whale.