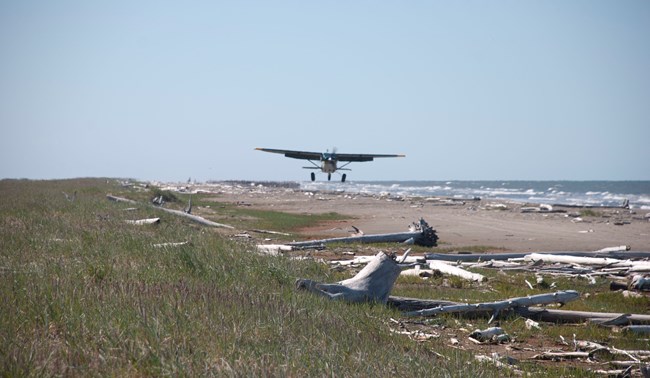 In Alaska, travelling by plane, big and small, is a great way to explore the remote, unique wild places of the state. Since there are no roads into Bering Land Bridge National Preserve, flying is a brilliant way to access the preserve. Whether in your own plane or on a chartered flight, you can fly over the preserve and land on the unmaintained gravel strip near Serpentine Hot Spring or several beaches and lakes.
View a list of air taxies that operate within the preserve.
For more information about the weather conditions in the preserve, check out the
weather stations
in the preserve. Helicopters are not allowed to land within the preserve.