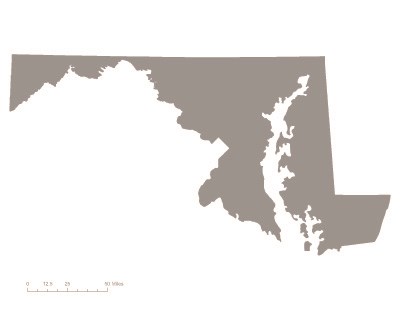 Women first organized and collectively fought for suffrage at the national level in July of 1848. Suffragists such as Elizabeth Cady Stanton and Lucretia Mott convened a meeting of over 300 people in Seneca Falls, New York. In the following decades, women marched, protested, lobbied, and even went to jail. By the 1870s, women pressured Congress to vote on an amendment that would recognize their suffrage rights. This amendment became known as the 19th Amendment.

After decades of arguments for and against women's suffrage, Congress finally voted in favor of the 19th Amendment in 1919. This is called ratification. After Congress passed the 19th Amendment, at least 36 states needed to vote in favor of it for it to become law.

On February 20, 1920, Maryland voted against the ratification of the Nineteenth Amendment. By August of 1920, 36 states ratified the amendment, recognizing women's suffrage rights.

Shortly after the 19th Amendment was passed in 1920, Judge Oscar Leser sued the state of Maryland to remove the names of two Baltimore women from the list of registered voters. His position was that the Maryland constitution granted voting rights only to men, and that Maryland had not ratified the 19th Amendment.

In January 1922, the United States Supreme Court heard arguments in the case. Leser's arguments to the Court were threefold: 1) that the character of the proposed amendment excluded it from being added to the Constitution; 2) that since many of the states that ratified the 19th Amendment had state constitutions prohibiting women from voting, they were unable to decide otherwise as a matter of established law; and 3) that the state legislatures in Tennessee and West Virginia had not followed proper procedure in ratifying the 19th Amendment.

In a unanimous certiorari decision issued on February 27, 1922, Leser v. Garnett, 258 U.S. 130 (1922), the Supreme Court ruled against Leser, confirming the constitutionality of the 19th Amendment. In their decision, they responded to each of his arguments as follows: 1) Since the similar 15th Amendment, which determined that voting rights could not be denied on account of race) had been accepted as valid law for over fifty years, the 19th Amendment could not be considered invalid; 2) When states ratified the 19th Amendment, they were acting in the federal sphere, which "transcends any limitations sought to be imposed by the people of a state"; and 3) Since both Connecticut and Vermont had also ratified the 19th Amendment before the case was heard (making 36 states, even if Tennessee and West Virginia were invalid), the validity of the Tennessee and West Virginia processes was moot. The court also said that, since the Secretaries of State of Tennessee and West Virginia had accepted the ratifications, that they were necessarily valid.

On March 29, 1941 Maryland voted to ratify the 19th Amendment. The vote was not certified until February 25, 1958.