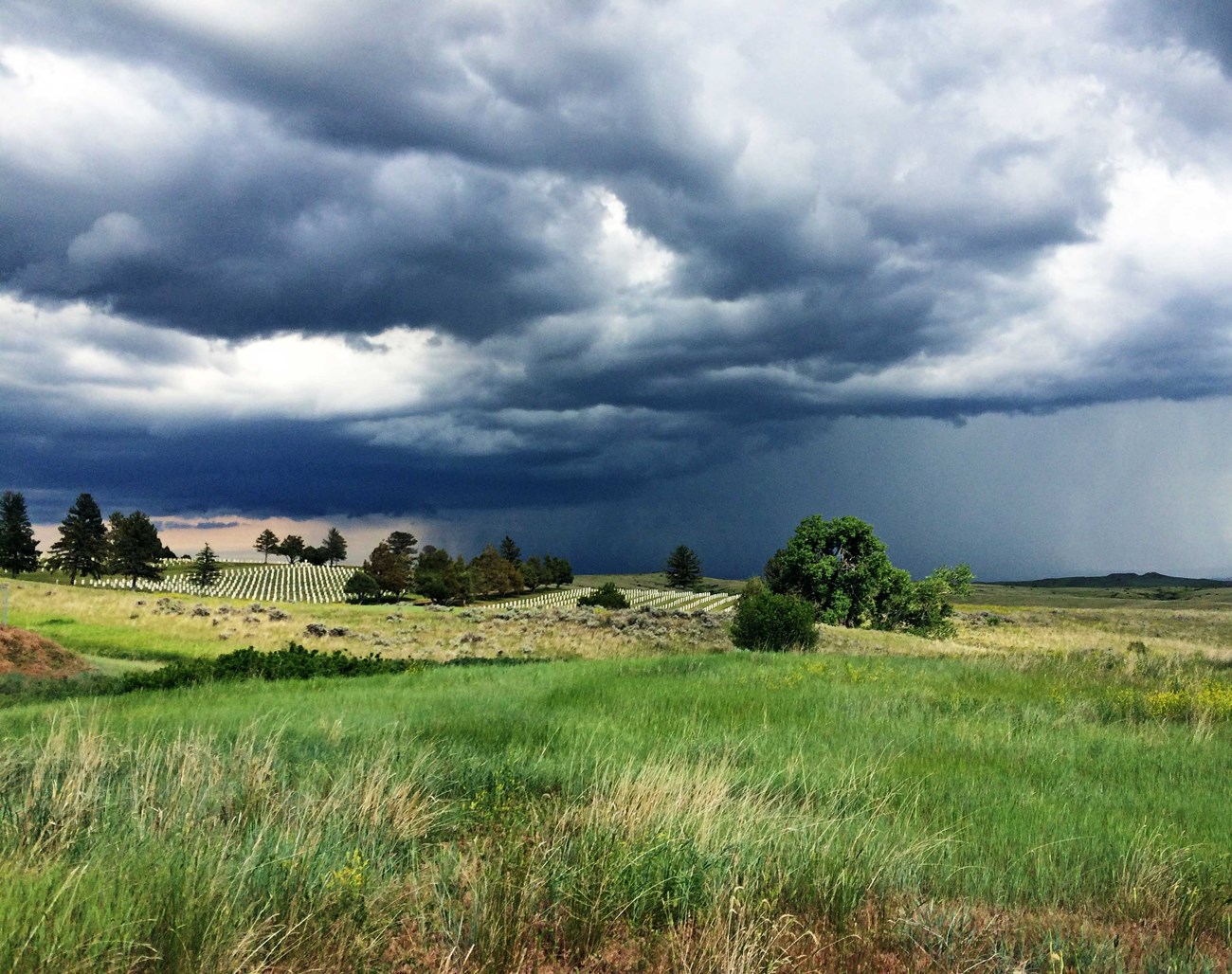 Introduction
Little Bighorn Battlefield National Monument (LIBI), located in southeastern Montana, was originally established as a national cemetery on Jan. 29, 1879, less than three years after the Battle of the Little Bighorn (Figure 25). The national monument memorializes one of the last major victories of the Northern Plains Native Americans to preserve their ancestral way of life, and protects the site where Lieutenant Colonel George A. Custer and all the men under his immediate command met their demise on what is now "Last Stand Hill" (KellerLynn 2011). LIBI was renamed as a national monument Dec. 10, 1991 and encompasses 765 acres of federal land (Anderson 2017). The primary purpose of LIBI is to preserve and protect the historic and natural resources related to the Battle of Little Bighorn, as well as educate visitors about the events surrounding the battle and its resulting effects (KellerLynn 2011).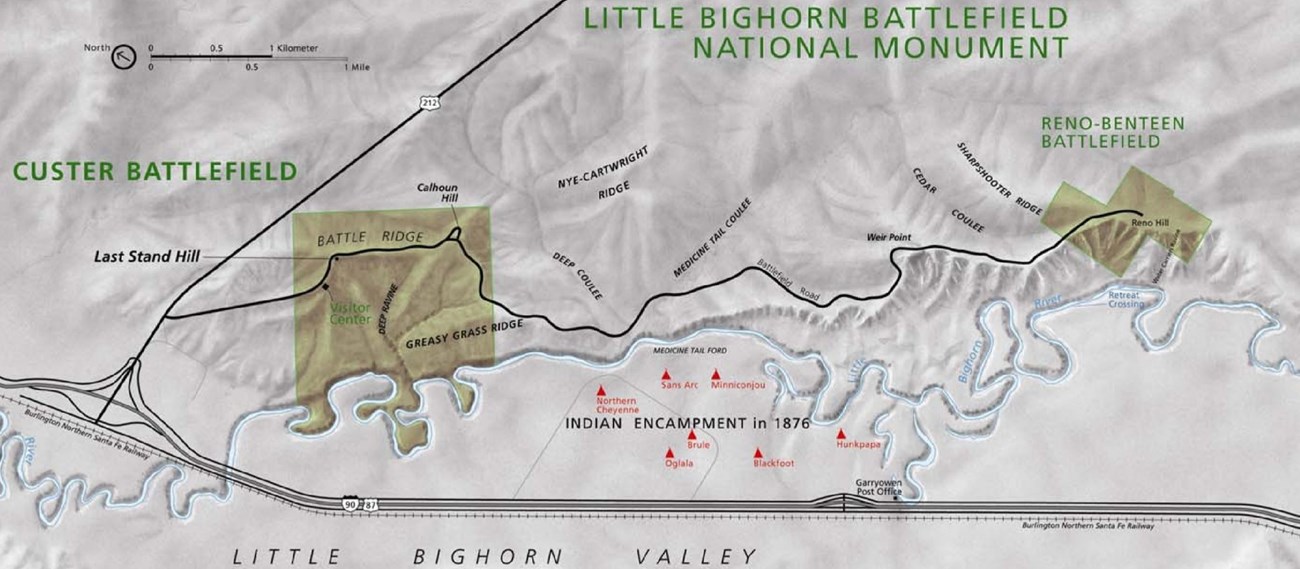 Significance and Geologic Resource Values
Various geologic landforms dot the landscape of LIBI, with the primary form consisting of ridges dissected by ravines and small stream beds ("coulees"). During the Battle of the Little Bighorn, these ridges provided views across the broad valley and offered defensible high ground for soldiers of the 7th Cavalry (KellerLynn 2011). Ravines and coulees, which cut into the ridges to form trenches, allowed for the shielded advance of the Native American tribes. The bedrock that underlies LIBI is primarily shale and sandstone from the Late Cretaceous Period, about 100 million to 66 million years ago (Figure 26). These geologic units represent sediments originally deposited in the Cretaceous Interior Seaway, a shallow sea that inundated west-central North America. Surficial units consist of Pleistocene (2.6 million to 11,700 years ago) terrace deposits, and Holocene (the past 11,700 years) river alluvium consisting of unconsolidated gravel, sand, silt, and clay. These rocks and unconsolidated deposits give rise to the landforms that ultimately influenced the events and outcomes of the Battle of the Little Bighorn (KellerLynn 2011).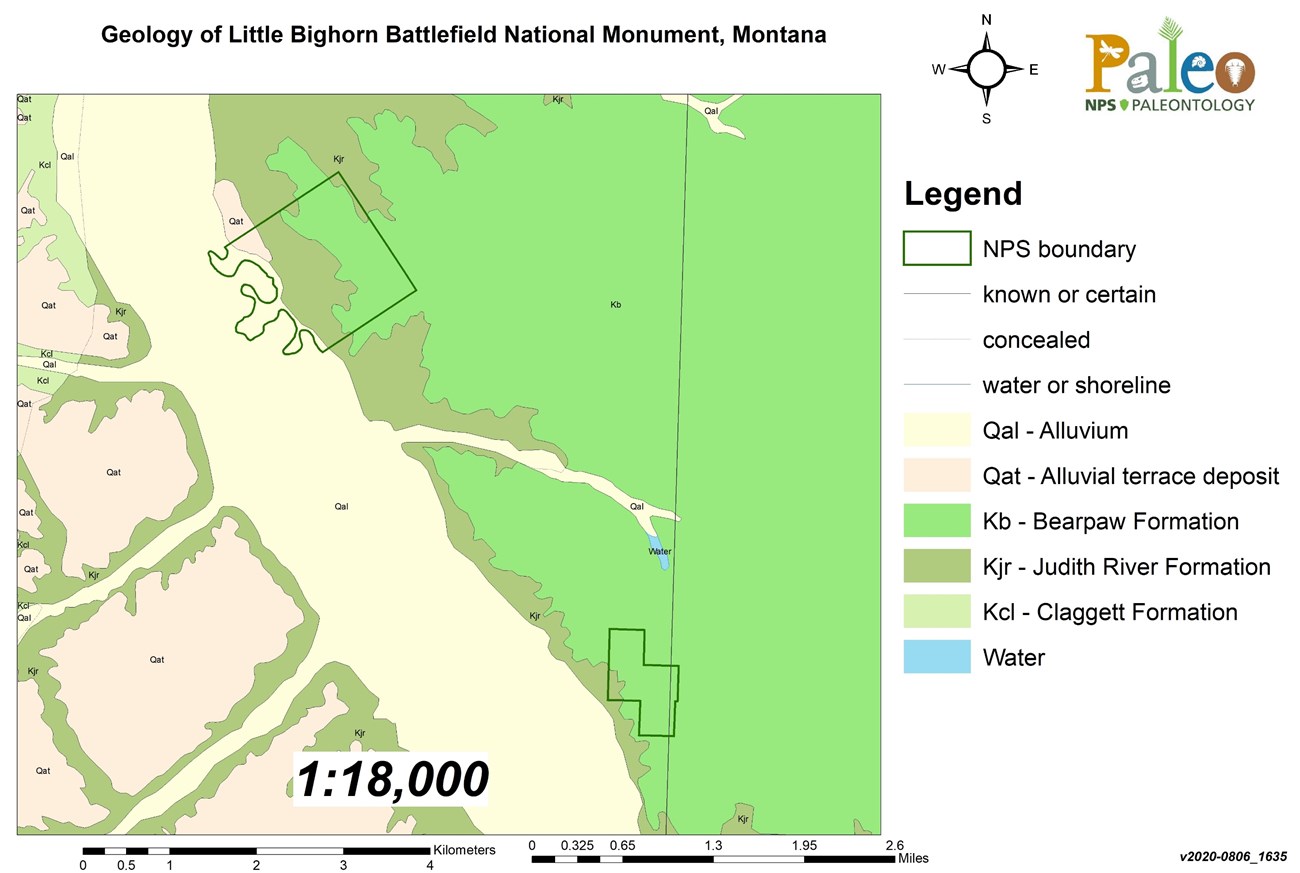 Stratotypes in Little Bighorn Battlefield National Monument
As of the writing of this paper, there are no designated type formations identified within the boundaries of LIBI. There are also no reported stratotypes within 48 km (30 mi) of the park.
Type Section Inventory Report—Rocky Mountain Inventory & Monitoring Network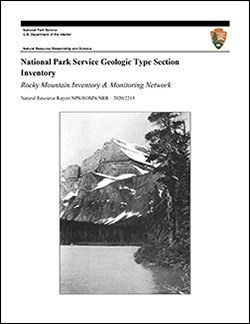 The information on this page is excerpted from a report covering six parks within the Rocky Mountain Inventory and Monitoring Network (ROMN):
The full Network report is available in digital format from https://irma.nps.gov/DataStore/Reference/Profile/2283702

Please cite this publication as:
Henderson, T., V. L. Santucci, T. Connors, and J. S. Tweet. 2020. National Park Service geologic type section inventory: Rocky Mountain Inventory & Monitoring Network. Natural Resource Report NPS/ROMN/NRR—2020/2215. National Park Service, Fort Collins, Colorado.
Leave No Trace—Protect Type Sections for Science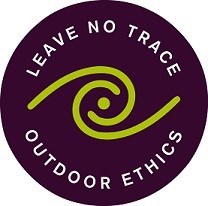 Many type sections and paleontological sites are vunerable to damage from careless visitation and over-use. Be sure to practice Leave No Trace princples whenever you are in the outdoors. Of particular importance at geoheritage sites is to:
Travel and camp on durable surfaces, and

Leave what you find.
If you see signs of vandalism or someone acting inappropriately during your visit to a park site, please contact a ranger at the park or make a report through NPS Investigative Services.