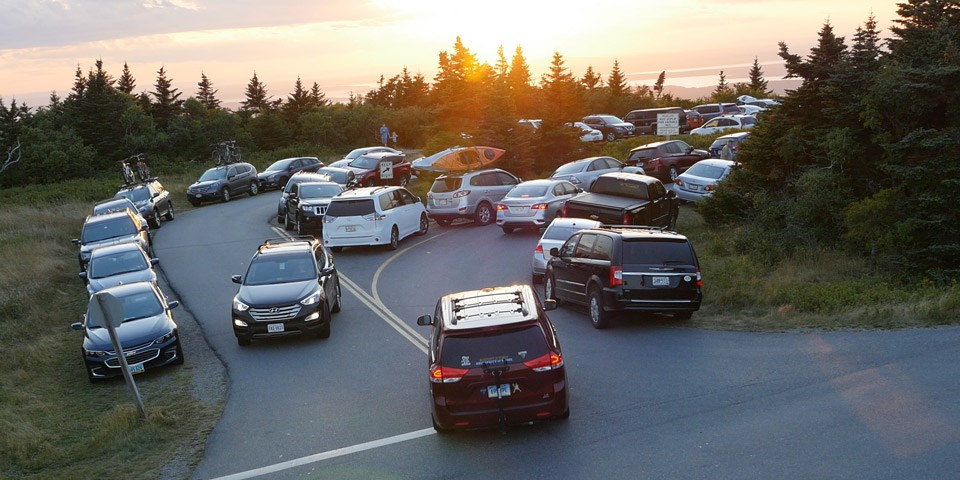 Park Congestion is a Shared Responsibility
It's no secret that Acadia ranks consistently among the most-visted national parks in America. It's your park. We're glad you're here. But if you drive a personal vehicle into the park during peak season, from June into October, you're accepting a greater share of responsibility for the experience and safety of yourself, and others, as well as for potentially lasting impacts to the park. Plan ahead, and have back-up plans. So long as you know where and when to look, there's still plenty of Acadia to go around.
If you arrive at a spot where traffic is already backed up, and parking is overflowing, please don't join onto the queue. Break off, and find something better to do.