Accessibility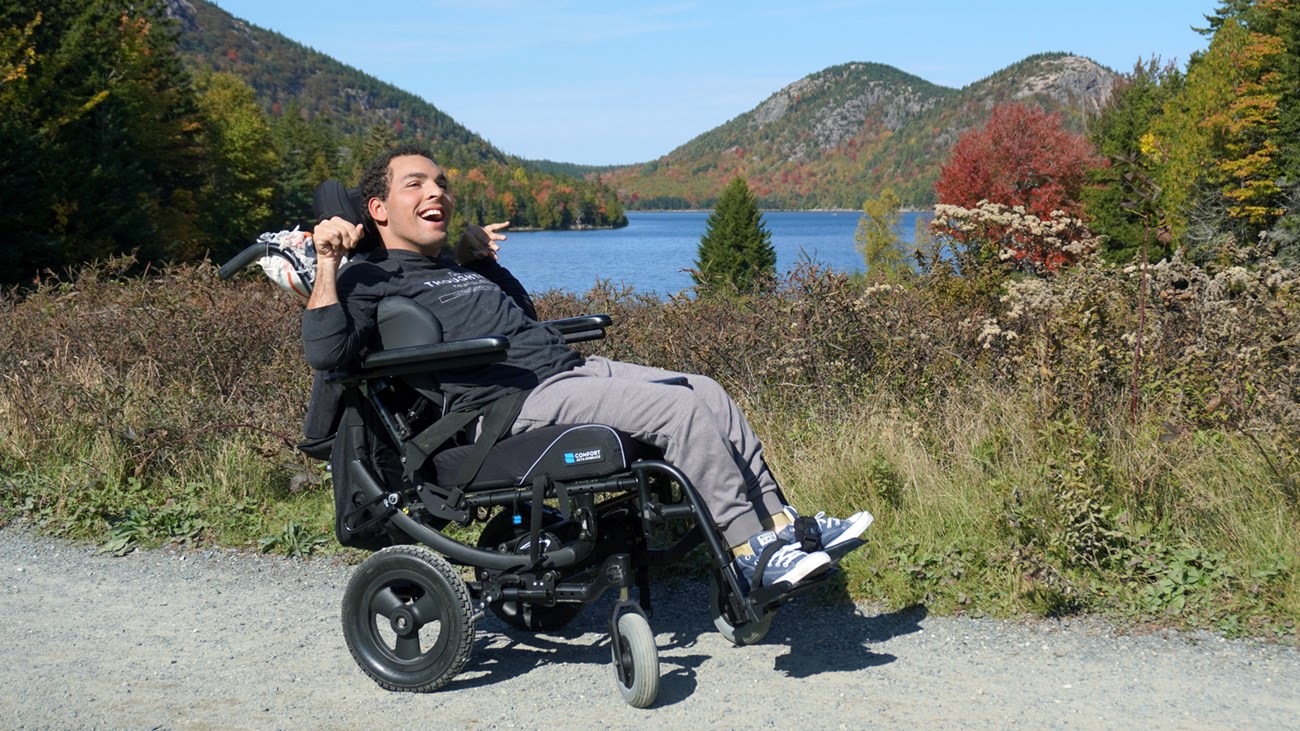 About a Million People with Disabilities May Visit Acadia Each Year
One in four adults in the United States lives with some form of disability. Here in Acadia, that means there may be about a million people coming to this park each year who need some form of accommodation related to mobility, cognition, hearing, or vision impairments. While Acadia is required to provide accessible, equitable experiences by federal law, it's also a key tenet to our commitment for inclusivity.

Reducing and removing barriers for physical access to buildings and spaces is a big part of accessibility. But it's also about addressing a person's functional capacity to participate in the experiences that Acadia offers – So, it's not just about building some things differently. It's about doing some things differently.

Thanks in large part to a comprehensive accessibility assessment funded by Friends of Acadia and conducted in 2021 by the National Center on Accessibility and the Eppley Institute for Parks and Public Lands at Indiana University, park staff and partners are starting to make some changes in how we build and do some things. Have a look below at how some of it is coming together
If you have a program accomodation request for a scheduled event or activity at Acadia, please email or call us at least 10 days in advance at 207-288-3338.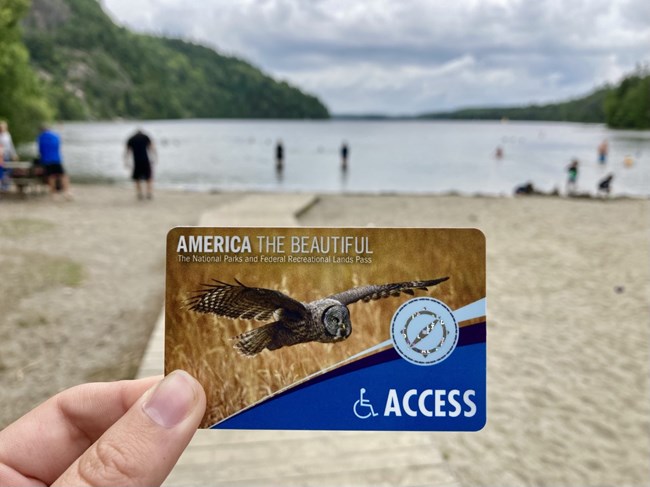 Access Pass
U.S. citizens or permanent residents who are permanently disabled may be eligible for the Interagency Access Pass. This free, lifetime admission pass is valid at National Park Service, Bureau of Land Management, US Fish and Wildlife Service, US Forest Service, US Army Corps of Engineers, and Bureau of Reclamation sites.
Must be obtained with valid identification
Does not cover or reduce special recreation permit fees or fees charged by concessioners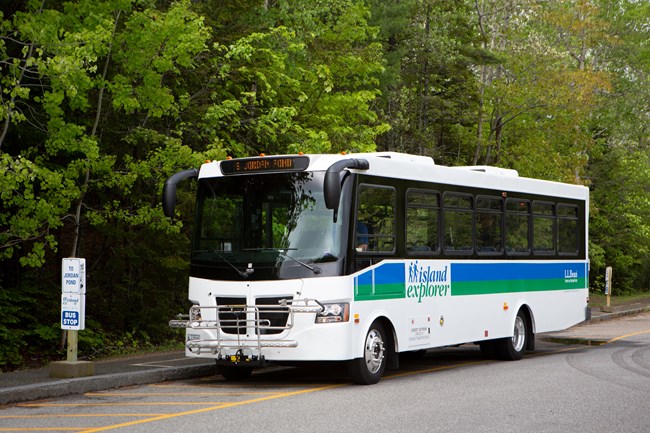 Island Explorer
Fare-free Island Explorer buses are accessible for wheelchair users, but not Bicycle Express vans. Regularly scheduled buses stop at destinations throughout the park, including campgrounds, carriage road entrances, and many trailheads.

People with disabilities may call 207-667-5797 to request a pickup at a location up to three-quarters of a mile off a regular bus route.
Buses are equipped with wheelchair lifts. Please see bus driver for assistance.
Well-behaved and leashed or crated pets are allowed on buses and must remain on the floor.
Island Explorer shuttles are powered by propane fuel. By leaving your car behind, you help reduce air pollution while avoiding parking and traffic congestion.
Download myStop® Mobile and select Acadia National Park to access real-time interactive location and schedule information for buses on the Island Explorer shuttle system.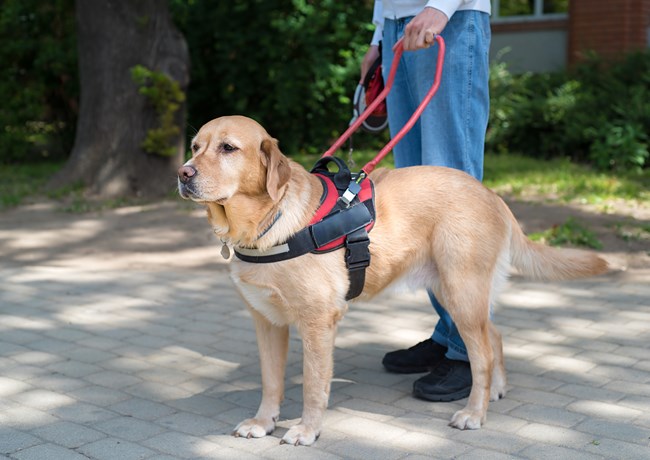 Service Animals
Service animals are allowed in all park facilities and on all park trails unless closed by order of the superintendent. National Park Service policy defines a service animal as a dog that has been individually trained to do work or perform tasks for the benefit of an individual with a disability, including a physical, sensory, psychiatric, intellectual, or other mental disability. The tasks performed by the animal must be directly related to the person's disability. Emotional support, therapy, comfort or companion animals are not considered service animals.

Service animals must be leashed at all times. Some park trails are very steep and require the use of iron rung ladders. These trails should be avoided when hiking with animals –
Precipice
Beehive
Ladder Trail to Dorr Mountain
Cadillac Mountain West Face (from Bubble Pond)
Beech Cliff (from Echo Lake)
Perpendicular Trail (Mansell Mountain)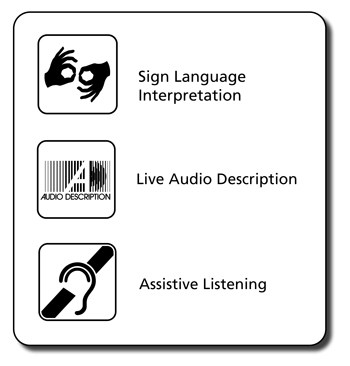 Sign Language, Live Audio Description & Assistive Listening
All of Acadia's scheduled public events and ranger walks, talks, and campground programs are listed on an online event calendar. To request sign language, live audio description, assistive listening devices, or other accomodation for any scheduled park event or program, please contact us at least 10 days in advance by email or call 207-288-3338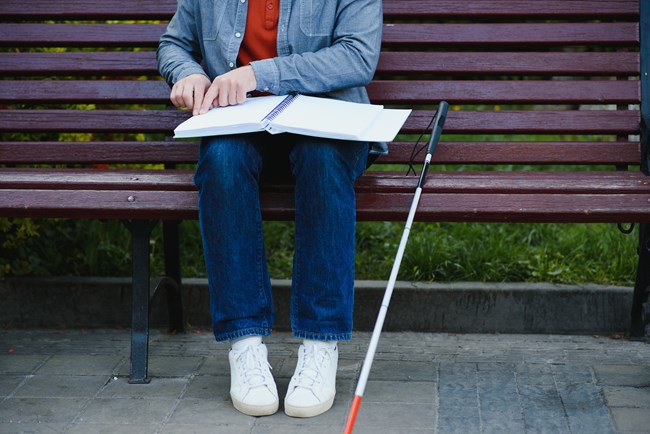 Braille Translations of Park Publications
Braille translations of the park's souvenir Unigrid brochure and Essential Acadia messages are available at these locations –
Hulls Cove Visitor Center, information desk (May through October)
Bar Harbor Chamber of Commerce, winter information center (November through April)
Sieur de Monts Nature Center
Rockefeller Welcome Center at Schoodic Institute
Jordan Pond House, information desk
Thompson Island, information desk
Unigrid Brochure
Essential Acadia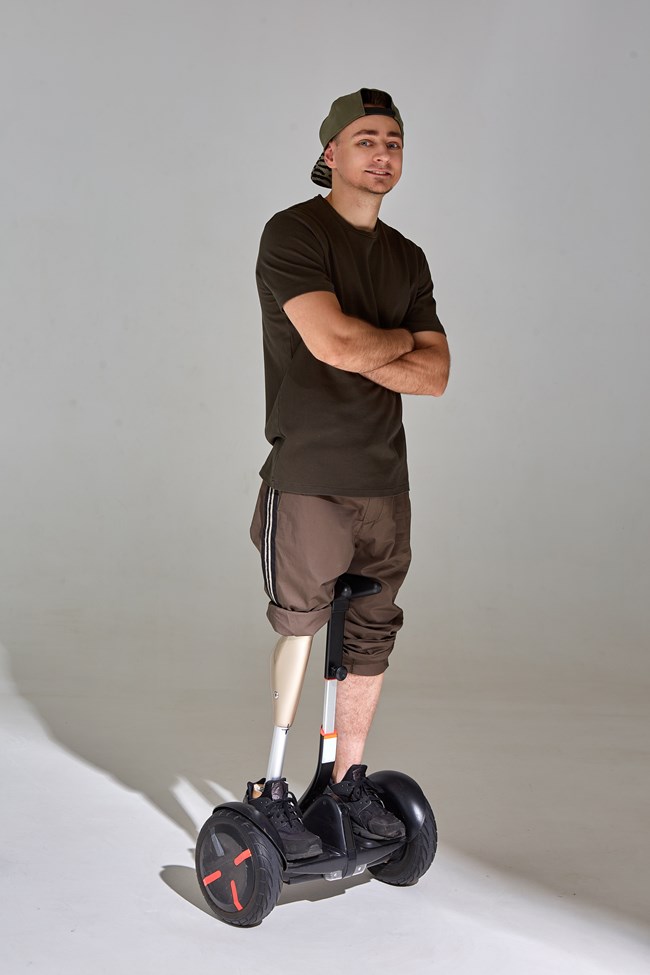 Other Power-Driven Mobility Devices
In accordance with National Park Service policy, individuals with mobility challenges may request a special use permit to utilize Other Power-Driven Mobility Devices (OPDMD) in Acadia National Park. These can include e-bikes, tracked chairs, golf carts, scooters and other non-traditional wheelchairs and micro-mobility devices.

Limitations apply, particularly with regard to device size, weight, speed, safety and potential harm to the environment and natural or cultural resources. Speeds for OPDMD will mimic the speeds for pedestrians on trails or the 20 mph limit on carriage and service roads.

By the nature of their design and condition, most hiking trails in Acadia are not suitable to OPDMD use due to narrow width, stone steps, and iron ladder rungs. Areas that may be suitable for OPDMD use include –
Trails, such as Compass Harbor, Wonderland, Ocean Path, Cadillac Summit and Loop Trail, Jesup Path, Hemlock Road, the first loop of Ship Harbor Trail, Schooner Head Path (along Schooner Head Road) and short trails surrounding Jordan Pond House.
Carriage Roads within Acadia National Park and Schoodic bike paths are suitable for OPDMD use along with service roads that function as hiking trails including Marshall Brook Fire Road, Valley Cove Road, Man O'War Brook, Hio Road, and motor roads closed during the winter.
Other suitable locations may be identified depending on which OPDMD the individual is utilizing. Questions about specific locations not covered in the Superintendent's Compendium or other guidance documents should be directed to the Chief Ranger for consideration.
Special use permits for an OPDMD may be requested at the following locations –
Hulls Cove Visitor Center
All locations in the park where entrance passes are sold, including a main entrance station along the Park Loop Road at Schooner Head Road, and Blackwoods, Seawall, and Schoodic Woods campgrounds
Dispatch offices at park headquarters
Park staff issuing this permit may establish "credible assurance" in the following two ways –
An individual can provide a State-issued disability parking placard/card or State or federally issued proof of disability.
An individual verbally stating that he or she is a person with a disability and the OPDMD is being used because of his or her disability.
For more information, please email or call 207-288-3338.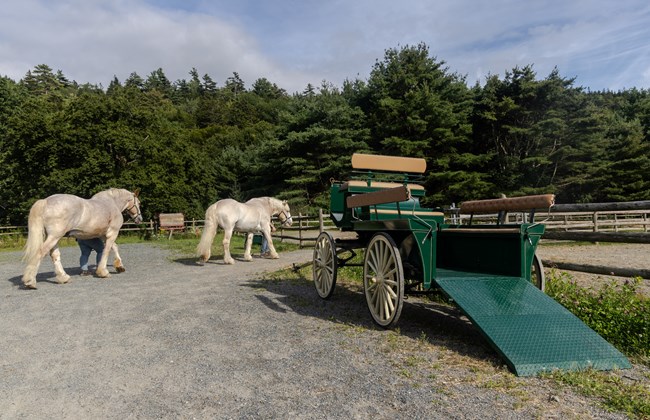 Inclusive Experiences
Wheelchair Accessible Carriage
In 2022, Carriages of Acadia, the operator of the Wildwood Stables in Acadia National Park, and the park received a new, custom-built wheelchair accessible carriage. The carriage has a ramp on the back that should be accessible to most types of wheelchairs. Several additional passengers may join on the bench seats.
Information about the tours offered at Wildwood Stables is available on the Carriages of Acadia website. Reservations can be made by calling 877-276-3622 or 207-276-5721. Prices for tours vary depending on the length of tour and number of people. It is recommended that you call well in advance of the date you would like to reserve as spaces are limited.
The carriage was made possible through the generosity of the Diana Davis Spencer Foundation.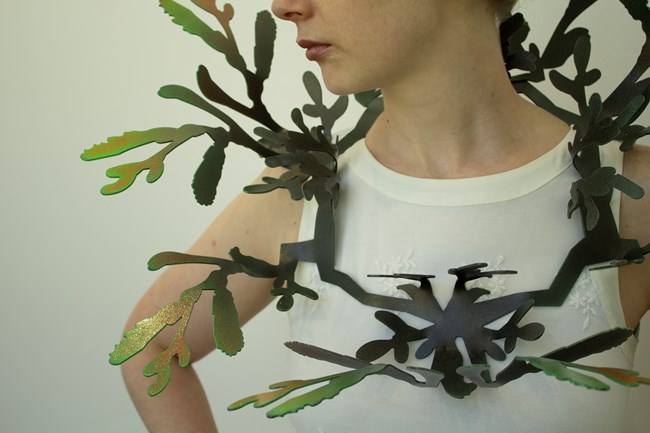 More than a dozen visual art pieces from the Artist-in-Residence program currently are displayed in public spaces in Acadia. To make the gallery experience more inclusive for people who have visual impairments, a recorded audio description and transcript are offered at the top of each artwork's entry in the program's online catalog. In this tour, each displayed artwork is presented in sequence along with directions to navigate the physical space.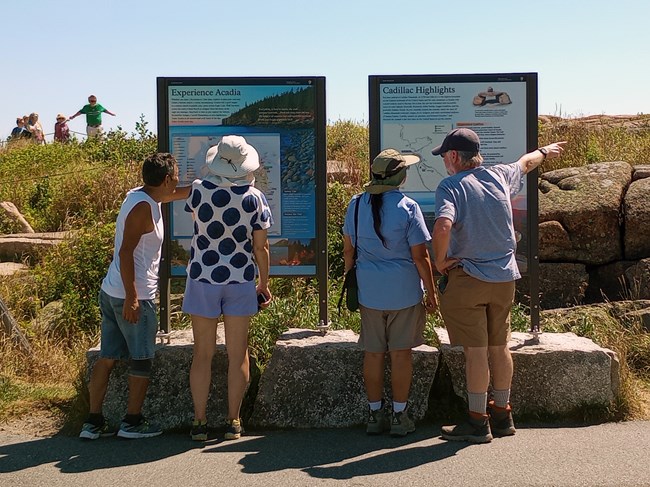 Most of Acadia's interpretive waysides and orientation panels are presented by geographic area in these tours and on a map in the NPS app. Recorded audio descriptions and transcripts are provided for each wayside. Links are also provided to view and download production images of each panel from NPGallery.

East side of Mount Desert Island
Cadillac Summit Road (in progress)
Sieur de Monts Spring (in progress)
Jordan Pond and Wildwood Stables (in progress)
West side of Mount Desert Island
Schoodic Peninsula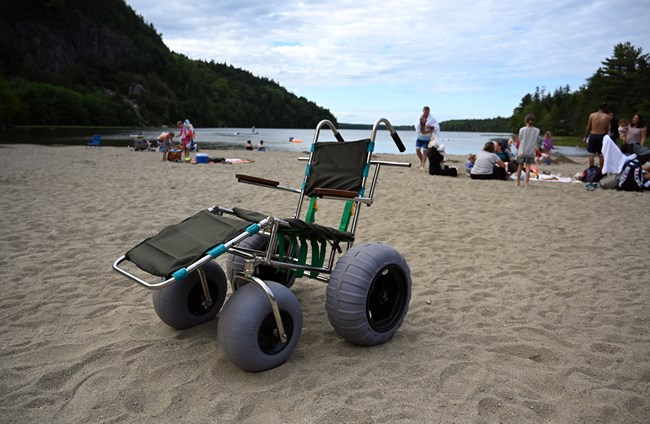 Beach Chair at Echo Lake
An accessible chair with large inflatable tires is available for public use at Echo Lake Beach during the summer visitor season. Please email or call us at least five days in advance at 207-288-3338 to arrange for staff to meet you there.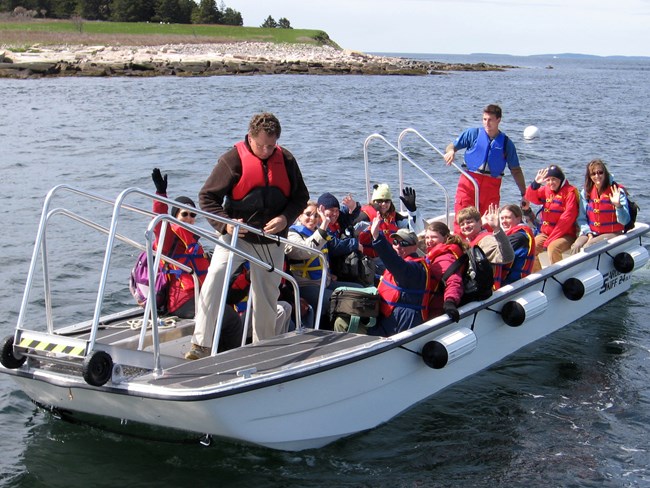 From mid-June to mid-September, ranger-led boat tours of Baker Island are offered to the public. A tour ship leaves Bar Harbor and a smaller skiff with a boat ramp is used to land on Baker Island. Since this skiff isn't accessible to people who have mobility impairments, the park produced a 29-minute video of the tour as an abridged, equitable alternative experience.

During a typical 4.5-hour tour, a park naturalist guides visitors through the history of the island. Visitors see and learn about coastal wildlife on the boat ride to and from the island, and once on the island, they explore the Gilley family's homestead and the Baker Island Light Station.
Air Quality Monitoring
Air pollution is often carried into Maine by the wind. When conditions may be harmful to people with respiratory concerns, park staff post alerts through our Current Conditions page.
Local Services
Tours
Two companies currently hold Commercial Use Authorization (CUA) permits to offer narrated interpretive bus tours in Acadia. Please contact them directly for information about the availability of accessible offerings:
Lodging
Please consult our listings of local Chambers of Commerce for accommodations with accessibile ammenities.
Medical Facilities
Call 911 for emergency medical or police assistance, or to report accidents or injuries.
Mount Desert Island Hospital
10 Wayman Lane, Bar Harbor, ME 04609
(207) 288-5081
http://www.mdihospital.org/site/

Maine Coast Memorial
50 Union Street, Ellsworth, ME 04605
(207) 664-5311
http://mcmhospital.org/site/

Eastern Maine Medical Center
489 State Street, Bangor, ME 04402
(207) 973-7000
http://www.emmc.org/
Last updated: August 18, 2023