Accessibility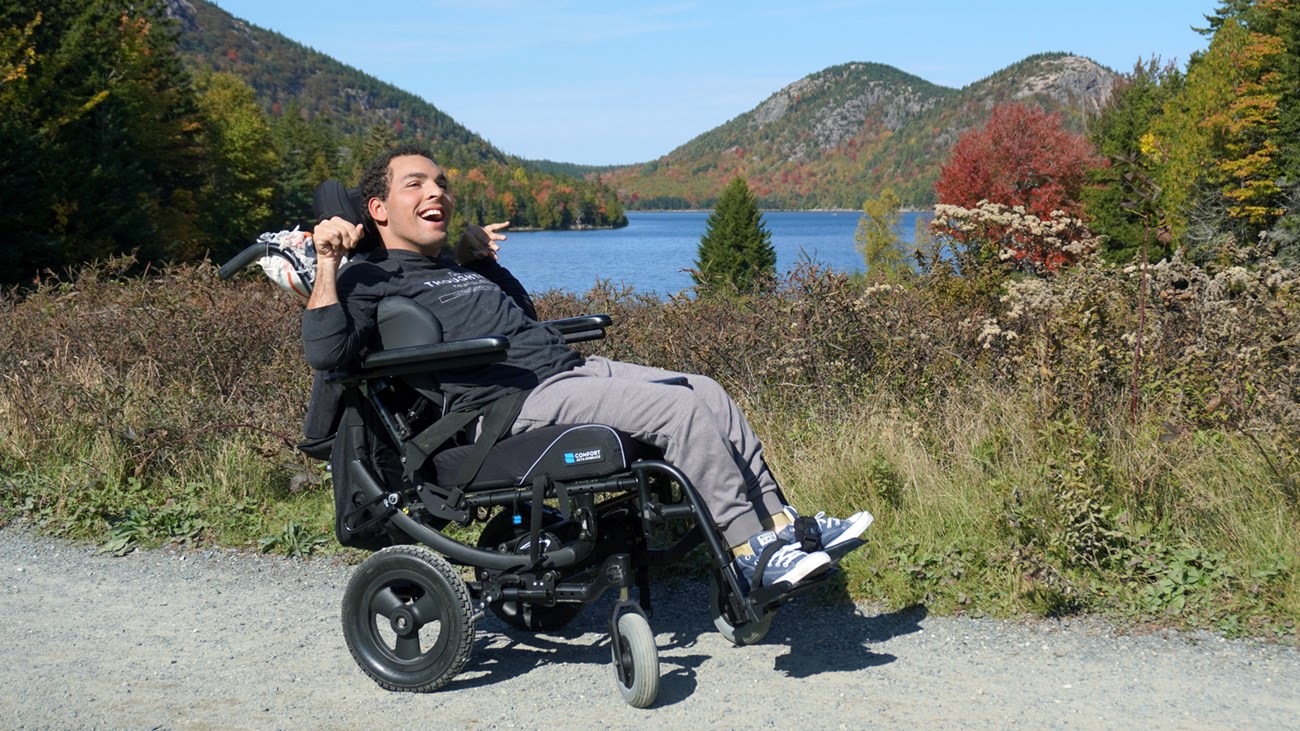 Acadia National Park is constantly striving to improve accessibility for all visitors. If you have any questions or comments about accessibility at Acadia, please email or call us at 207 288-3338.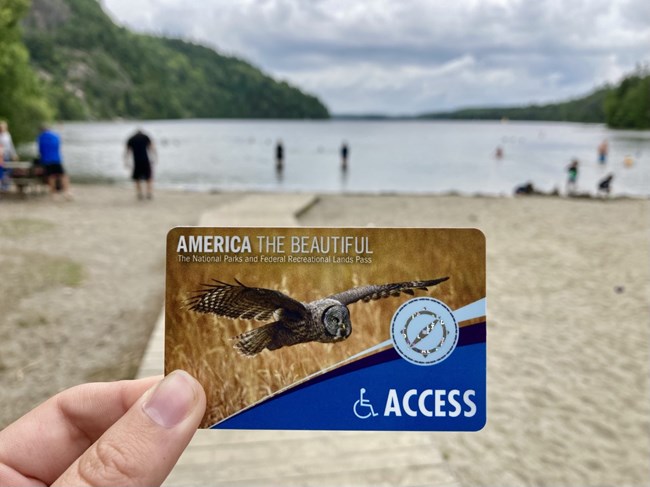 Access Pass
U.S. citizens or permanent residents who are permanently disabled may be eligible for the Interagency Access Pass. This free, lifetime admission pass is valid at National Park Service, Bureau of Land Management, US Fish and Wildlife Service, US Forest Service, US Army Corps of Engineers, and Bureau of Reclamation sites.
Must be obtained with valid identification
Does not cover or reduce special recreation permit fees or fees charged by concessioners
Information
Service animals are allowed in all park facilities and on all park trails unless closed by order of the superintendent. National Park Service policy defines a service animal as a dog that has been individually trained to do work or perform tasks for the benefit of an individual with a disability, including a physical, sensory, psychiatric, intellectual, or other mental disability. The tasks performed by the animal must be directly related to the person's disability. Emotional support, therapy, comfort or companion animals are not considered service animals.
Air pollution produced in eastern states is often carried into Maine by the wind. Park staff monitor ozone levels so that they can issue ozone advisories when levels are harmful to people with respiratory conditions. For more information call (207) 288-3338.
Call 911 for emergency medical or police assistance or to report accidents or injuries.
Mount Desert Island Hospital
10 Wayman Lane, Bar Harbor, ME 04609
(207) 288-5081
http://www.mdihospital.org/site/
Maine Coast Memorial
50 Union Street, Ellsworth, ME 04605
(207) 664-5311
http://mcmhospital.org/site/
Eastern Maine Medical Center
489 State Street, Bangor, ME 04402
(207) 973-7000
http://www.emmc.org/

Last updated: May 12, 2023