Artists-in-Residence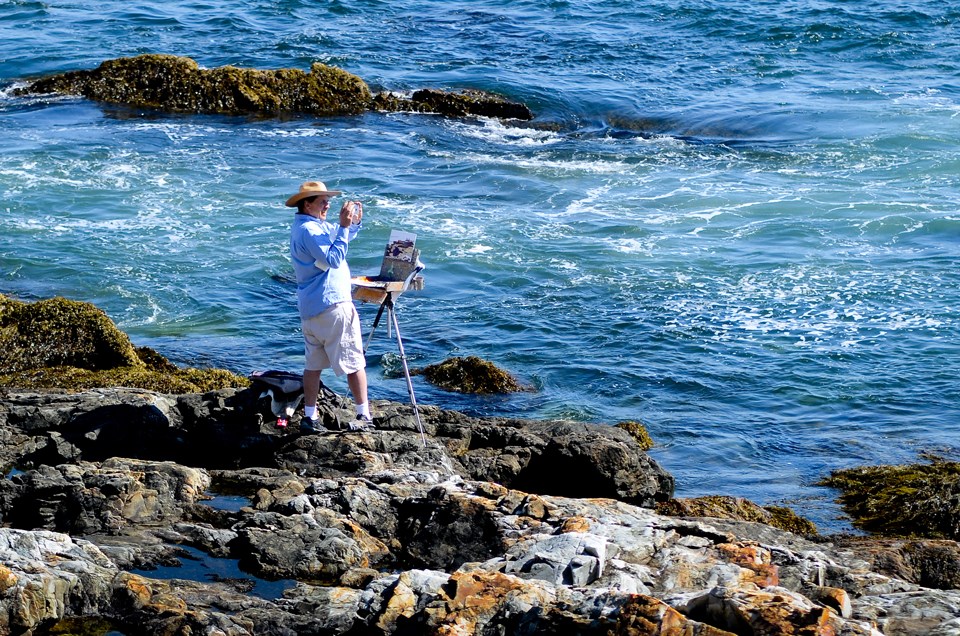 Creating New Ways For Visitors to Experience Acadia
Art and artists played a key role in the history of Maine's Downeast Region, and the founding of Acadia National Park. The Artist-in-Residence program is dedicated to creating new ways for visitors to experience Acadia through the arts.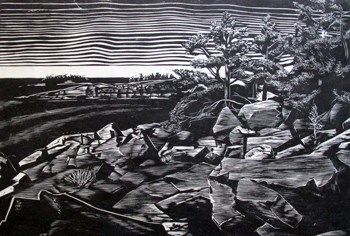 To commemorate the 30th anniverary of the founding of the Artist-in-Residence program at Acadia National Park in October 1993, Margaret Van Scoyk, a ranger at the Entrance Station along the Park Loop Road, spent part of her winter 2023 on a total redesign of the program's extensive and ever-evolving online catalog of participants and the artwork they have donated. The effort makes it a lot easier to appreciate how Acadia over these last 30 years has continued to inspire accomplished painters, illustrators, photographers, metalsmiths, textile artists, poets, essayists, composers, and dancers as well as a playwright, food writer, digital animator and stand-up comic. Enjoy.
Got a question about any of the art or artists in Acadia's Artist-in-Residence Program? We'll find an answer and post it here.
Residencies for 2024 to be announced this winter
For the first time in its 30-year history, the program in 2024 will provide each of four selected artists with a $1,000 stipend and travel subsidy. The program's operational costs are funded fully by donations derived from sales proceeds at America's National Park stores throughout the park.

Participants are offered a total of 14 nights of park-provided housing, which they may choose to break up over multiple visits and seasons through the calendar year. In exchange, all participants are asked to host a public outreach activity with visitors and to complete within a year one finished work of art based on their experience to loan to the program for public display for seven years.

Four artists will be invited for residency opportunities in 2024, one in each of four categories:
Visual Art such as painting, textiles, sculpture, fine art photography.

Writing such as essays, poetry, drama.

At Large such as music, dance, emerging technologies.

Indigenous Arts in any medium for a citizen of a Wabanaki community in Maine.
Find complete information on our Program Overview page.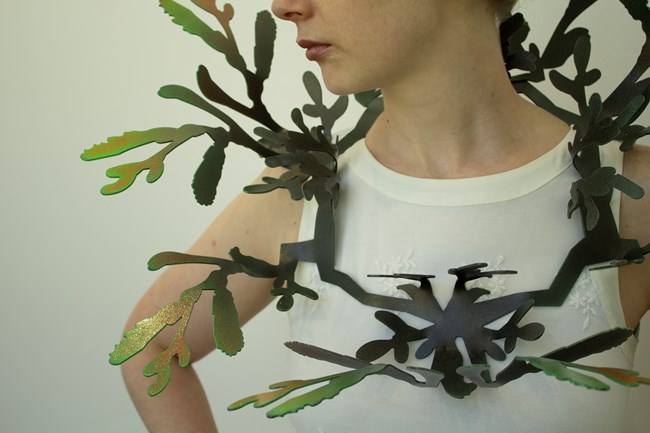 Audio Description Tour of Acadia Artwork
More than a dozen visual art pieces from the Artist-in-Residence program currently are displayed in public spaces in Acadia. To make the gallery experience more inclusive for people who have visual impairments, a recorded audio description and transcript are offered at the top of each artwork's entry in the program's online catalog. In this tour, each displayed artwork is presented in sequence along with directions to navigate the physical space.
Program news, videos, and more
Last updated: October 29, 2023