Acadia Goes Mobile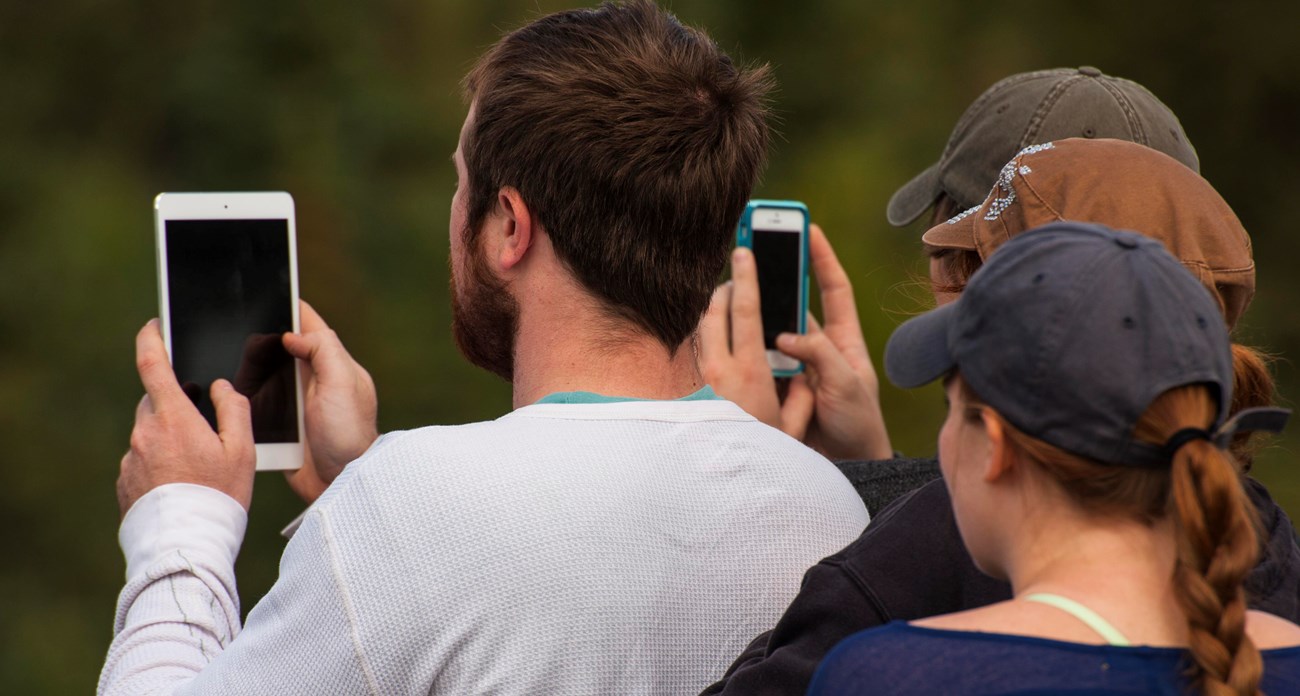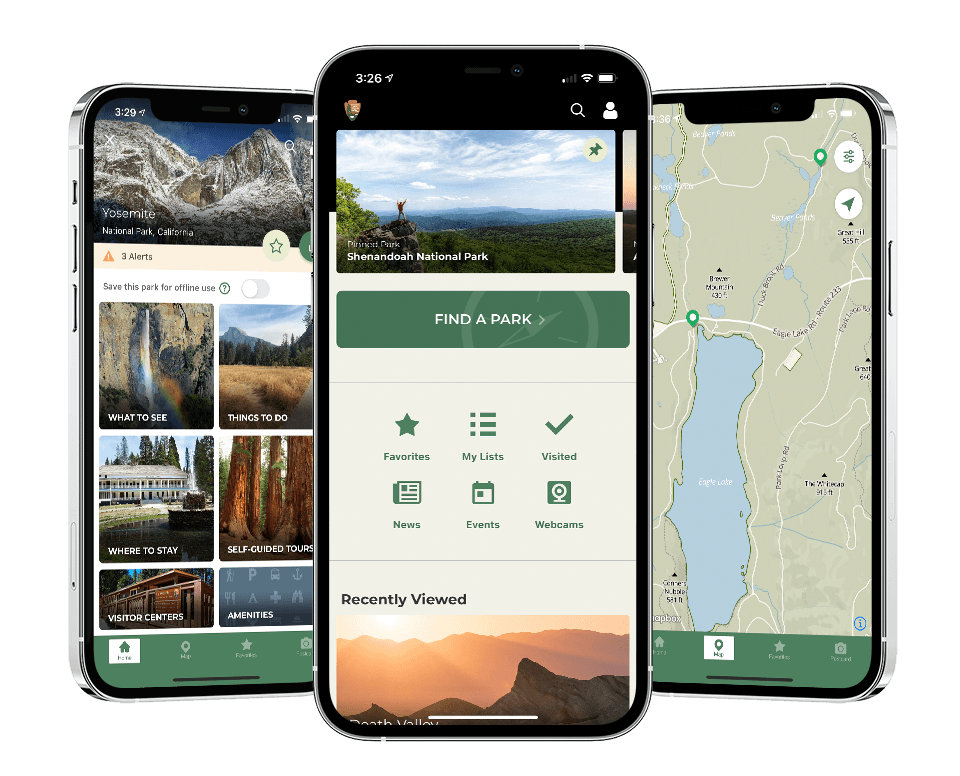 Let a Park Ranger Be Your Guide

Travel Acadia with an expert in your pocket. With the official National Park Service App, you can connect to all 420+ national parks, including Acadia. Whether you're at home planning your next trip, or in the park finding your next trail, the park app can be your guide. NPS Mobile takes authoritative information from park rangers and combines it with a great suite of features that work online and off.
Download the App
Download the app using the links below, or search "NPS" and look for the official National Park arrowhead. Once in the app, click "Find Your Park" to find Acadia and start exploring!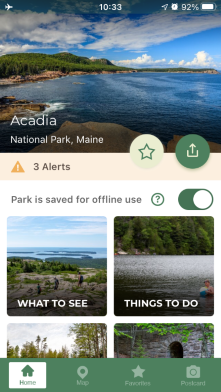 Explore Beyond Cell Signal
Cell phone signal is very limited in Acadia. Keep your adventure going by downloading the app before you head out.
To download Acadia on the park app, click "Save this park for offline use" on the homepage.
Tip: Put your phone on "airplane mode" to save battery power.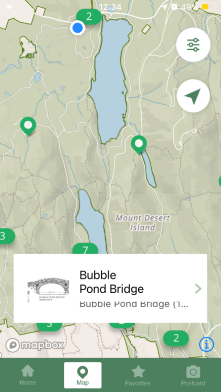 App Features
Interactive Maps:
The GPS-enabled map not only shows where you are in the park, but also includes points of interest, along with roads, trails, and other information to plan your trip.
Things to Do:
What do you want to do—hike? Take a bus tour or scenic drive? Travel the Carriage Roads? Join a ranger program? Become a junior ranger? Discover all the fun, entertaining, and educational activities Acadia has to offer. Save your favorite spots and activities to easily find later.
Park Tours:
What is there to see? With self-guided tours, you can discover popular destinations as well as places off the beaten track. It's like having a ranger by your side to guide your trip, giving you suggestions for places to go, directions to get there, and things to do once you arrive.
Amenities:
It's the little—and sometimes not so little—things that can make or break your visit. Learn where you can find and access transportation, food, restrooms, shopping, and more.
Accessibility:
The app offers a fully accessible experience with tools to benefit visitors with accessibility needs.
News, Alerts & Events:
What's happening? Get news and events for all parks—or just Acadia.
Share Your Visit:
Tell your friends and family about the fun things you did by creating and sharing virtual postcards with scenes from the park.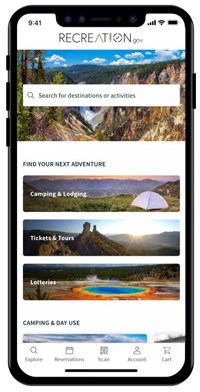 Entrance Passes, Campsites, Vehicle Reservations & More

The Recreation.gov Mobile App is your on-the-go solution for making reservations or purchasing passes for incredible destinations all over the United States.

Swipe through campsites to review rates and location details, check real-time availability, and reserve a spot right from your phone or tablet.

You can check real-time availability and buy a Cadillac Summit Vehicle Reservation. Please download or screen capture your confirmation code to display since connectivity can be spotty approaching the check station.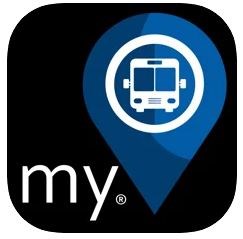 Go Mobile
Download myStop® Mobile and select Acadia National Park to access real-time interactive location and schedule information for buses on the Island Explorer shuttle system.
Last updated: August 22, 2023