News Release
National Park Service announces improvements to Islesford Historical Museum in Acadia National Park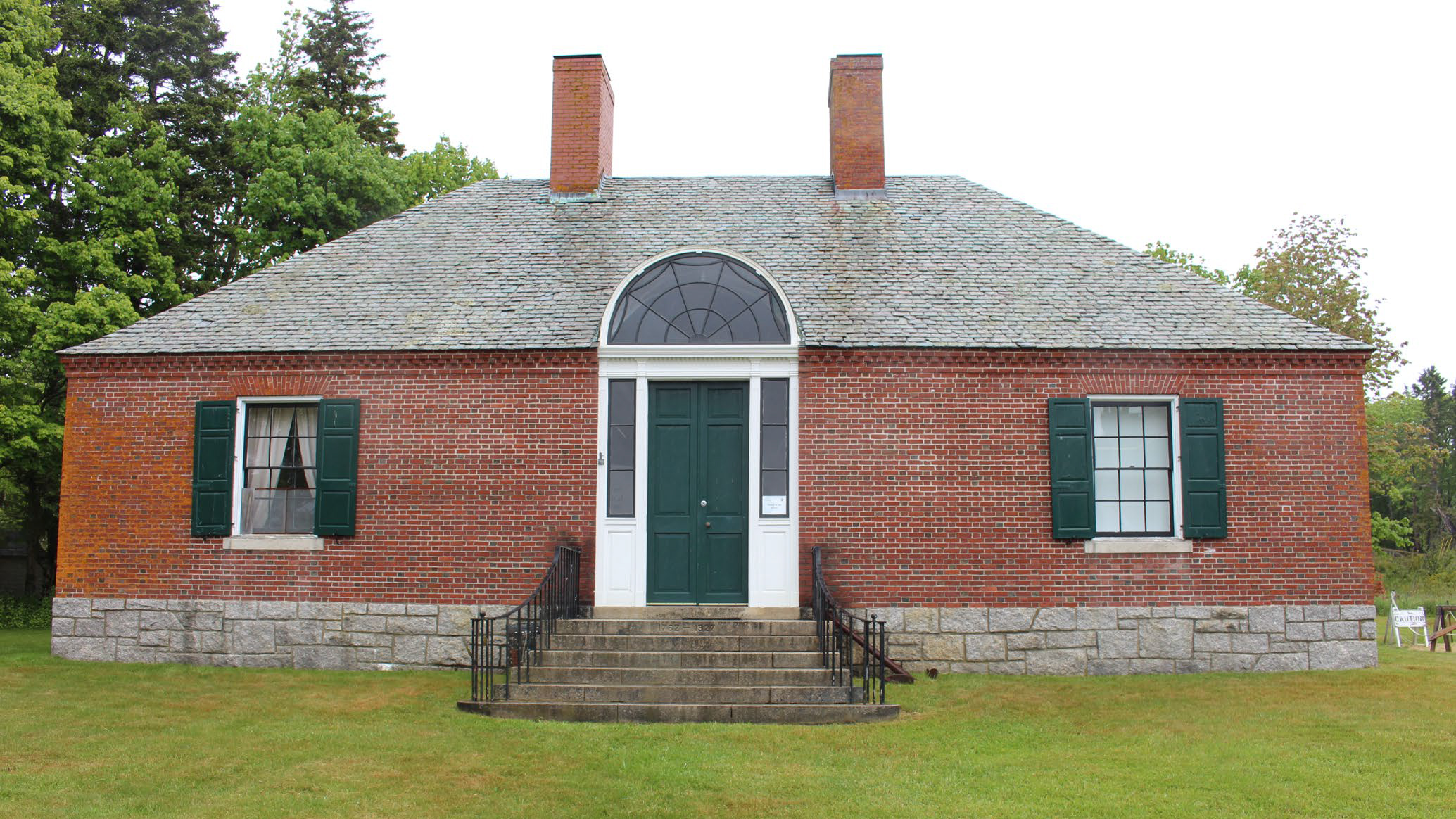 News Release Date:
March 3, 2020
Contact: Christie Anastasia, 207 288-8806
BAR HARBOR, ME — The Islesford Historical Museum is currently undergoing a major rehabilitation which began in November 2019. The rehabilitation will allow for the protection and longevity of a historic building and for the safe exhibition of historical objects. As the upgrades continue, the museum will be closed to the public for the 2020 season. The museum is expected to reopen next season showcasing both the upgrades and community-curated exhibit helping to tell the stories of the Cranberry Isles.
"This work is very important to ensure this beautiful historic building remains a treasure for the Islesford community and those that visit the museum," said Superintendent Kevin Schneider. "We are extremely lucky to have some of the best historic carpenters, architects, and masons to help guide the contractors in the completion of this work."
The rehabilitation of the museum includes work to both the exterior and interior. The original 93-year-old slate roof will be replaced with new slate. The existing masonry, mortar joints, chimneys, shutters, window sashes, and lighting will receive upgrades as well. A heating unit will be added to stabilize temperature and humidity on the interior, contributing to the long-term preservation of the building. In addition, all ironwork including handrails will be repaired and rehabilitated.
During construction the daily park ranger guided boat cruise is expected to continue. Visit the park "Things to Do" webpage for more information as summer approaches. Islesford Boatworks, located in the Acadia National Park Blue Duck Ship's Store, will be open during museum construction as well as the public restrooms.
The Islesford Historical Museum, listed in the National Register of Historic Places, was founded by William Otis Sawtelle (1874-1939), a physics professor and summer resident of the Island.  The museum first opened to the public in the summer of 1928 and was donated to the National Park Service at Acadia National Park. With assistance from Friends of Acadia, the Friends of the Islesford Historical Museum  formed in 2014 to work with Acadia National Park to rehabilitate and maintain the museum.
Funding for the rehabilitation of the museum comes directly from entrance passes purchased at Acadia National Park as well as National Park Service Repair and Rehabilitation Funds. The NPS retains 80 percent of the fees collected from entrance pass sales to invest in critical improvements that directly benefit visitors at Acadia National Park, including maintaining and enhancing visitor facilities. The entrance pass revenues are also essential for funding the operation of the Island Explorer bus system, which serves Acadia and its surrounding communities. The NPS uses the remaining 20% of fees collected from entrance passes to benefit other sites in the National Park System.
Last updated: October 29, 2020