Mountains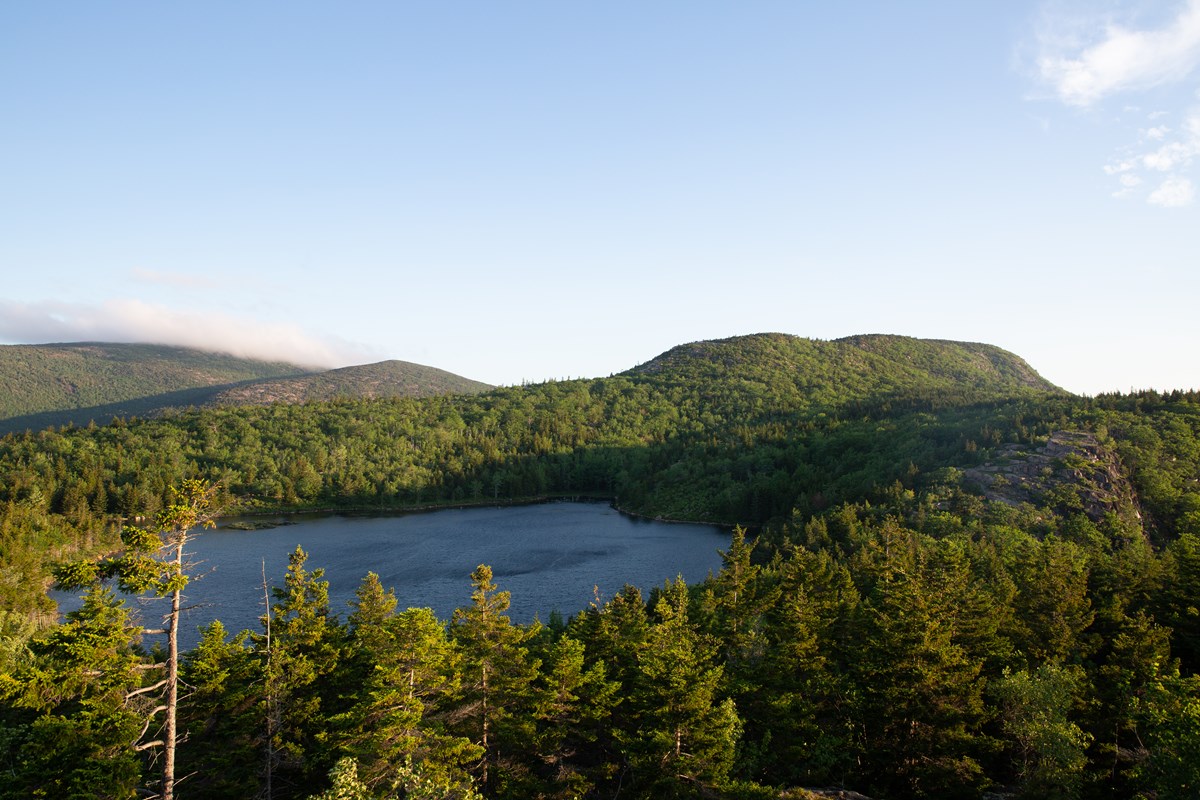 It has long been known that sunrise touches the slopes of Cadillac Mountain before any other place in the United States during certain times of year. Native people who call this area home are known as the Wabanaki, meaning "People of the Dawnland."

At 1,530 feet, Cadillac Mountain is the highest point along the North Atlantic seaboard. It is one of the more than 20 mountains that rise from the sea and comprise much of Mount Desert Island. These mountains inspired the explorer and navigator Samuel de Champlain to name the island "Ile des Monts Desert" in 1604, meaning the "Island of Barren Mountains."

These mountains are not as barren as denoted by this name. Glacial activity eroded the mountains and cut out the distinct valleys between them. Materials carried by these glaciers polished the mountains, leaving behind a geologic story in the striations and gouges seen today. Granite in various shades, dotted with subalpine plants blossoming through the joints and sides, are a distinct feature of Acadia's mountains. Spruce and pitch pine forests densely cover these mountains, often obscuring views until near the summit. Visitors can reach these summits by hiking. Steep ascents, often assisted with iron rungs and ladders, allow people to scale the sheer granite sections.
Last updated: October 30, 2020