Safety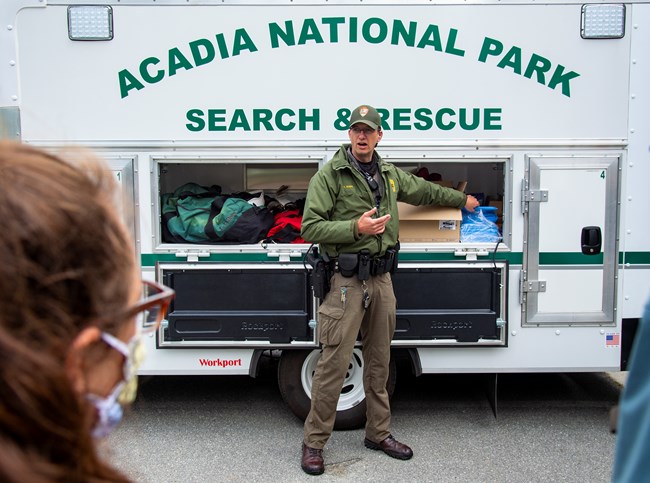 Emergency, dial 911
Safety Essentials
Tell someone your plans. Let them know where you're going, and when you plan to return.
Be careful while walking near cliff ledges
Remain in one place if you become separated from your group.
Check for ticks. Wear long pants and use insect repellent.
Poison ivy is found throughout Acadia. Learn to identify and avoid it.
Drive safely and wear your seatbelt at all times
Do not drink and drive
When in doubt, ask a ranger first
What Should I Bring?
Water; at least 20 oz (.6 L)
Map. Do not rely on your phone⁠— cell service is spotty in Acadia. Driving and carriage road maps are available free at Hulls Cove Visitor Center. Trail and other maps are also available for purchase.
Adequate clothing (rain jacket and warm layers). Weather can be unpredictable and change quickly.
First aid kit for outdoor excursions
Flashlight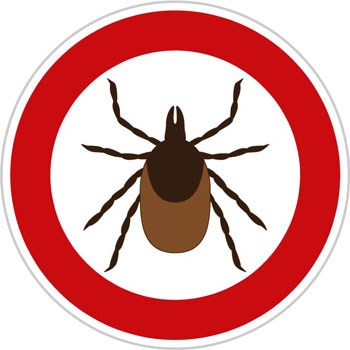 Take Care From Ticks
Ticks are prevalent in Acadia and are mostly active late spring to early fall. Tick-borne diseases are an increasing public health concern across the region. To limit your exposure:
Walk in the middle of trails away from tall vegetation
Wear light-colored clothing so ticks are easier to spot
Wear pants tucked into socks
Spray your shoes and clothing with repellent
Check yourself carefully after walks
Learn more from the Centers for Disease Control and Prevention.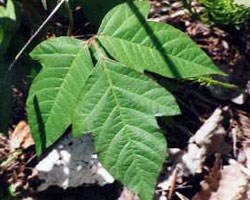 Poison Ivy and Other Plants
Poison ivy is found throughout the park. It is not an invasive exotic plant, but rather a native component of the plant community of coastal Maine. It thrives in areas of disturbance, such as along the shore and is tolerant of salt spray and other harsh conditions. Berries from the plant are a highly nutritious food for birds and animals. The vine provides cover and protects the soil from erosion.
As a native plant, poison ivy is protected in most places in the park. We do manage poison ivy along Ocean Path. We will never get rid of it or be able to treat all areas where people might come in contact with it, but we do try to reduce the greatest risk. Please use caution while in the park and keep an eye on your children and pets.
Remember, leaves of three, let it be! If you do come in contact with poison ivy, use soap and water within 30 minutes to gently wash off the resin from your skin or pet's fur. If you think you've come into contact with poison ivy on your clothes, promptly wash them with detergent. If a rash develops, consult your doctor.
For more information, visit our Poison Ivy article.

Other plants and mushrooms in Acadia may be poisonous or cause allergic reactions. Identifying hazardous species can be difficult for even the most experienced botonists. Gathering mushrooms is not allowed in Acadia.
Park with all four wheels on asphalt along one-way roadways
Pass pedestrians and bicyclists with at least three feet of separation
Use established pull outs and parking areas: Resist "selfie madness."
Watch out for wildlife
Drive safely and wear your seatbelt at all times
Do not drink and drive
Carry water; at least 20 oz (.6 L) and more on warm days

Wear sturdy hiking shoes and dress for variable weather
Follow blue trail blazes and use a map
Do not rely on your phone for maps or flashlights. Limited cell service, GPS, and flashlight use drain batteries quickly.
Do not modify or build new cairns. Changes to trail markers may endanger other hikers
Know the difficulty level of the trail before you go. Plan to the physical abilities and limitations of everyone in your group.

Keep Wildlife Wild: Do not feed or disturb wildlife, including birds. If your presence changes the behavior of wild animals, you are too close.

Stay aware when hiking in intertidal zones and beaches. Rising tides may cut off your return route. Do not turn your back on the ocean in case of stormy weather and rogue waves.
Practice Leave No Trace
Rain can change terrain and make trails dangerously slick
Stay on established trails and durable surfaces
Check for ticks after your hike
Climbers assume responsibility for personal safety.
On some routes local climbers maintain fixed protection or rappel stations. As always, evaluate them before using.
At Otter Cliff, the park maintains fixed anchors on top that must be used instead of trees to belay several climbs. Evaluate these anchors as well, and notify the park immediately of safety concerns.
Climbers at Great Head and Otter Cliff should know tides and weather forecasts; climbing at these areas is more difficult and dangerous at high tide or in heavy seas.
Climb within your limits.
Dog Rules and Advisories
Avoid Wildlife Encounters
Bites: Please don't allow yourself to be surprised by your own dog's behavior toward others, and please don't assume predictable behavior of dogs that are new to you.
Fights with Other Dogs
Leash at all Times
Pick up Poop and Dispose Appropriately
Porcupines
Stay Out of Water Supply Areas
Ticks
No dogs on trails with iron rungs
Carriage Road Safety
You may encounter heavy machinery and trucks used for carriage road maintenance. Please be careful.
Bicyclists yield to all users. Everyone yields to horses, which can be startled by sudden movements.
Slow down! Speeding can be hazardous.
Be prepared to stop. Sudden stops are dangerous on loose gravel.
Stay to the right. Give a clear warning before passing on the left.
Move to the side when stopped.
Wear a helmet and carry water; at least 20 oz (.6 L) and more on warm days.
Leave no trace. Carry out what you carry in.
Snowmobiles may travel on the carriage road on the east side of Eagle Lake. Please use caution
Biking Rules and Advisories
Helmets, lights, reflectors required
Speed
Ride defensively
Road surfaces
Share the (carriage) roads
Single file in traffic
Low and Slow
Step carefully and slowly. Wear closed-toed sturdy outdoor shoes.
Black rocks and seaweed are especially slippery, and shells are hard and jagged.
Use caution as rocks can be wet, loose, and/or sharp.
Eyes on the Sea
Keep a safe distance from the sea, and watch those waves. They're still coming in.
Follow surf advisories.
The average summer ocean temperature is 55°-60° F (12.8°-15.6° C).
Keep Kids Close
Small children should stay within arm's reach of adults.
PFDs required
Reflective stickers and whistle recommended
Safe boat handling
Fog, keep track of the shore
Reversing currents
Tidal currents
Bigger boats may not see you
Freshwater ponds and lakes are often sources for public drinking water
Keep your distance from aquatic birds and wildlife
Swimming in natural waters (e.g. streams, rivers, lakes, oceans) is very different from swimming in a swimming pool. Lifeguards may not be present, even in summer.
Water currents can tire you out and sweep you away. If caught in a rip tide, swim parallel to shore.
Distance across water is greater than it looks
Cold water can shock your body and make it difficult to swim
Water depth can suddenly change to above chin level
Underwater hazard like trees and rocks can trap you and keep you from swimming back to shore
Watch children and inexperienced swimmers. Drowning can be silent.
Do not drink or use drugs before entering the water.
Last updated: August 12, 2021