Leave No Trace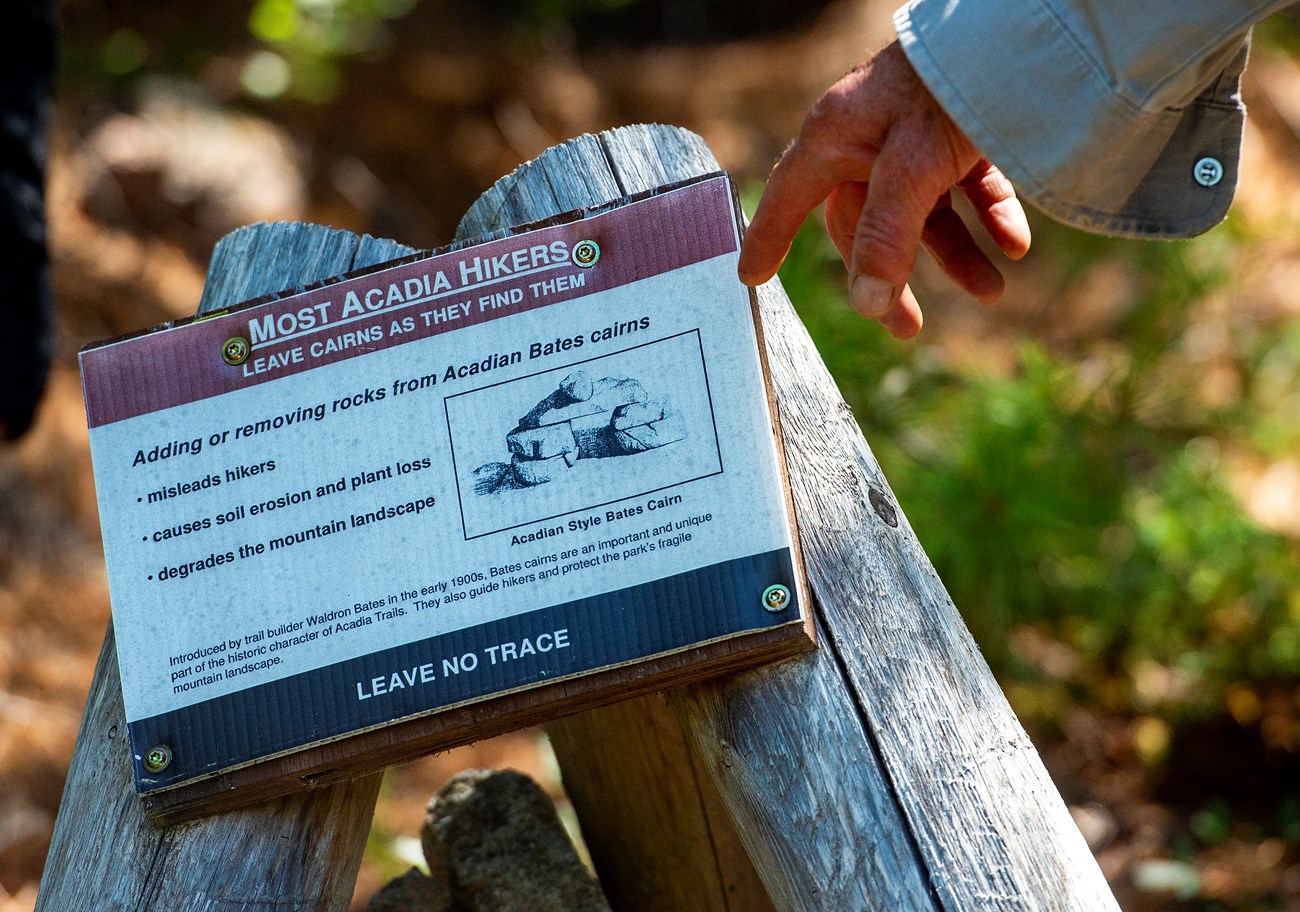 What is Leave No Trace?
Leave No Trace is about attitude and ethics. It's about taking personal responsibility to respect and care for our limited wildland resources and the experiences of other outdoor enthusiasts. Low-impact skills and knowledge are also an important part of Leave No Trace, but without the right attitude and ethic, they are useless. You must commit yourself to apply them, to practice good stewardship.
Leave No Trace extends the National Park Service mission to you and challenges you to "…conserve the scenery and the natural and historic objects and the wild life therein and to provide for the enjoyment of the same in such manner and by such means as will leave them unimpaired for the enjoyment of future generations."
Leave No Trace is also a universal education message and a national program led by the Leave No Trace Center for Outdoor Ethics and adopted by the four federal land management agencies and many state and municipal agencies and private nonprofit organizations.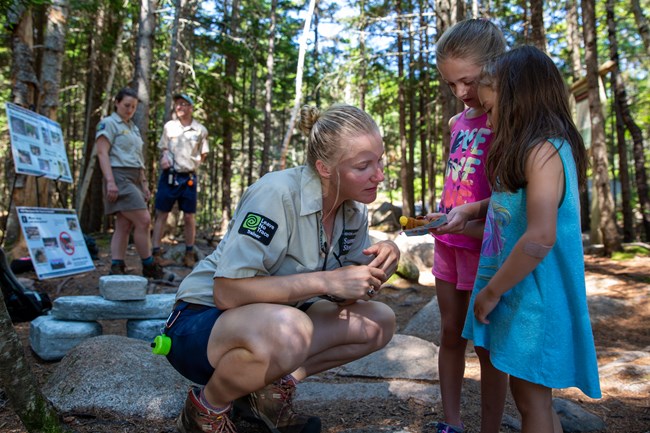 Why Practice Leave No Trace?
At 3.5 million visits a year, Acadia is one of the top 10 most-visited national parks in the United States. More than 750,000 people visit Cadillac Mountain every year, resulting in significant resource damage over time. Without Leave No Trace and be mindful of what you do on your visit, areas of the park will continue to experience adverse effects.

Acadia National Park is committed to promoting Leave No Trace and encouraging visitors to minimize their impact during their visit. The park has received recognition as a Gold Standard Site for its work in visitor education and resource monitoring from the Leave No Trace Center for Outdoor Ethics.

The Summit Stewards, a program funded through Friends of Acadia, educate visitors on Leave No Trace and park information at summits, along trails, and in frequently visited areas.
The 7 Principles of Leave No Trace
The Seven Principles of Leave No Trace provide a framework of minimum impact practices for anyone to understand and implement when visiting the outdoors. Learn about each one and how to apply them during your visit to Acadia - and beyond.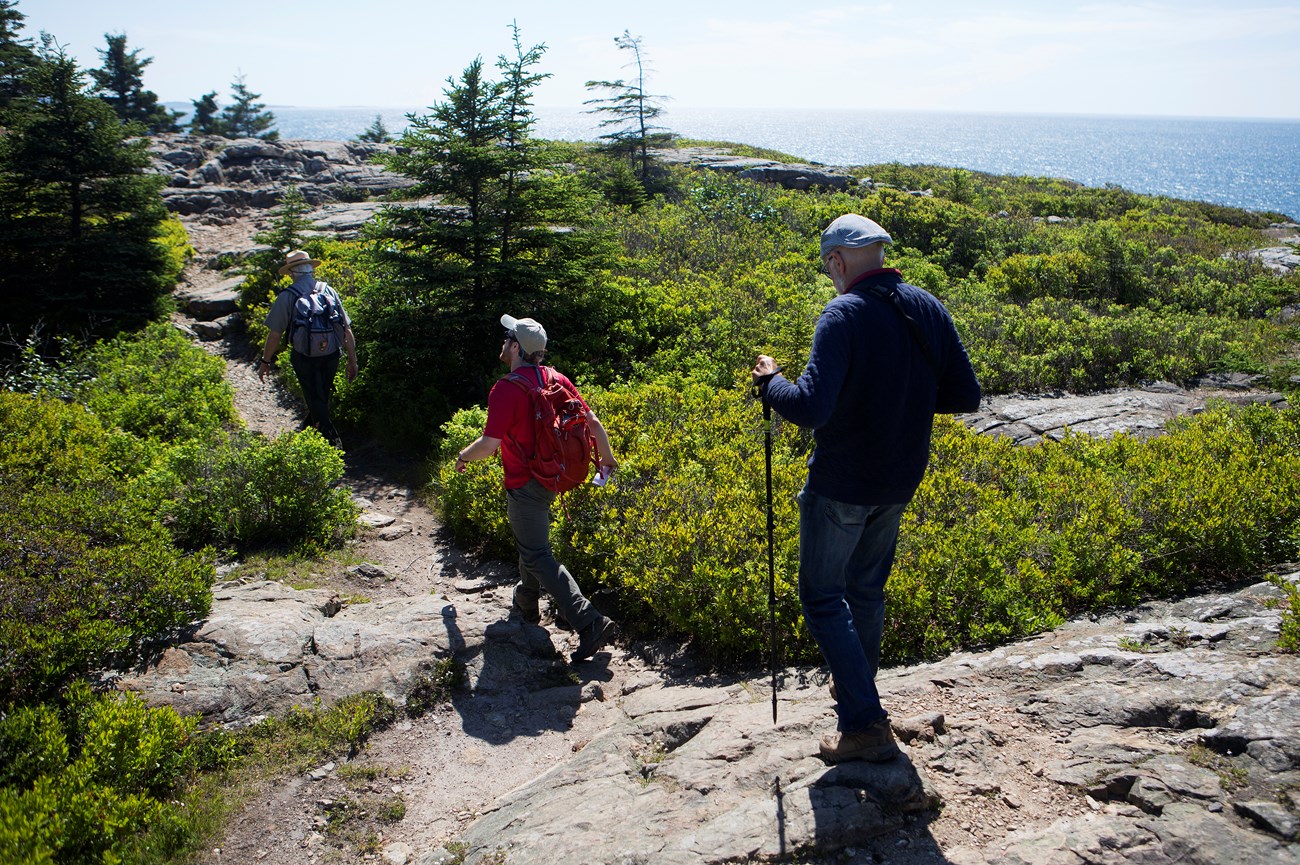 More About Leave No Trace
Last updated: September 8, 2022