Webcam: Sled Dog Puppies
November, 2021 update
We're sorry for the unexpectedly quick end to puppy cam season, but our webcam has failed after many years of reliable service.

We normally turn the camera off around mid-November, when daylight hours are short and the pups are out on training runs with the dogs when there is light—it is unlikely that we'll acquire a replacement before the usual shut-down date this year. We will be back online next year, whenever the new litter of pups are big enough to move around and capture your attention!

You can follow the growth of this year's pups through our sled dog blog or through "pupdates" on Facebook.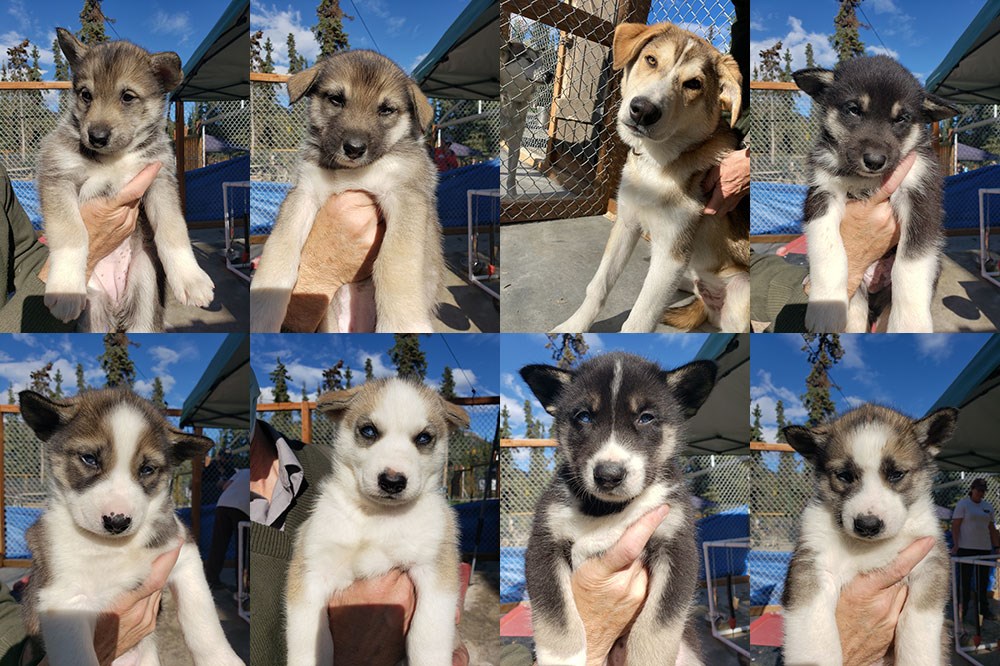 Upper row, left to right:
Jolie, Merlyn, Gus, Dargo
Lower row, left to right:
Apollo, Sage, Blitz, Boomer
About the Names
Kennels staff chose to honor the hero dogs from 9/11 on its 20th Anniversary and named the puppies after eight of the roughly 300 dogs who aided in search and rescue efforts at Ground Zero and the Pentagon. The new members of the sled dog team are named Apollo, Blitz, Merlyn, Jolie, Boomer, Sage, Dargo, and Gus.
As our park's visitors watch these puppies grow into hard working adults and interact with them throughout their careers here, we hope that these names will honor the memory of not only the search and rescue dogs, but of the firefighters, law enforcement officers, and handlers that responded without hesitation in America's time of need. We hope these names serve as a reminder of how strong we felt as a nation when we came together and supported one another.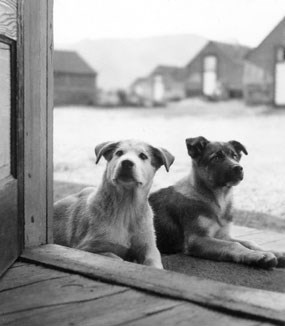 More Than Cute
Mushing is a cultural tradition across Alaska that dates back many thousands of years. It also provides the National Park Service the most effective available means to patrol vast areas of designated Wilderness during the long winter season.
Managers of the historic Denali sled dog kennels take great care in breeding for qualities suitable for the challenges and responsibilities of a Denali sled dog. Physical traits include long legs to break trail through deep snow, compact paws to resist build up of ice between toes, and sturdy coats and puffy tails to keep warm in the depths of sub-arctic winter. Character traits include tenacity, an unbridled love to pull and run as part of a team, and social skills that tolerate attention of many thousands of admirers to visit the kennels each summer.
Last updated: November 3, 2021