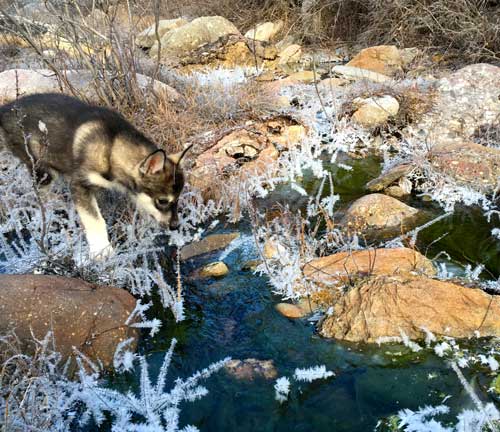 Welcome to the home of the Puppycam, an annual webcam that depicts the early lives of sled dog puppies at the Historic Park Kennels at Denali.

November Update:
As regular puppycam viewers know, the sun gets lower in the sky quite rapidly in November. The pups are growing fast and they are spending more and more time training outside the puppy pen.
This means the puppycam shut down for the season on Monday, November 7th. We'll post updates on the pups and the dogs throughout the winter on our blog.
Next summer the "Birthday" litter will be all grown up and we will hopefully have a new litter of pups born and puppycam will return. Happy winter and happy trails!
- Jennifer Raffaeli, Kennels Manager