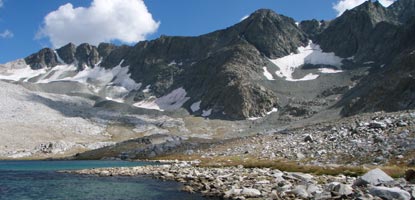 Richard Thiel
Hundreds of thousands of acres of designated wilderness in these parks provide opportunities for solitude and a primitive experience. Use the resources on these pages to plan a trip. Wilderness awaits!
Explore Online with our Sequoia & Kings Canyon Park Atlas
Looking for detailed maps? Use the Sequoia & Kings Canyon Park Atlas to create custom maps based on GIS data. Start with basemaps that show topography and trails, then choose layers to add. Layers for backpackers include popular routes, food-storage boxes, ranger stations, and designated campsites. When you're done, print a paper copy or save a digital copy.
---
BECOME A WILDERNESS STEWARD

Wilderness.net
Learn more about Wilderness Stewardship from the National Park Service and partnering organizations.
Wilderness Stewardship Plan
Sequoia and King's Canyon parks are in the process of developing a new Wilderness Stewardship Plan. Learn more about the planning process and how you can be involved.