Be Prepared! Tire Chains or Cables May Be Required in the Parks at Any Time

All vehicles must carry chains or cables when entering a chain-restricted area. It's the law (CA Vehicle Code, Section 605, Sections 27450-27503). Road conditions may change often. For road conditions, call 559-565-3341 (press 1, 1). More »
Vehicle Length Limits in Sequoia National Park (if Entering/Exiting Hwy 198)

Planning to see the "Big Trees" in Sequoia National Park? If you enter/exit via Hwy. 198, please pay close attention to vehicle length advisories for your safety and the safety of others. More »
Wilderness Food Storage
The Three Food Storage Options:

Portable animal-resistant food storage containers

Containers are REQUIRED in the Dusy Basin, Rae Lakes Loop, and Rock Creek areas from the Friday of Memorial Day through October 31. Be aware of these areas' boundary descriptions and their locations on a map. Note that surrounding areas within Inyo National Forest may also have container required areas.
Containers are HIGHLY RECOMMENDED in all other areas throughout Sequoia and Kings Canyon National Parks.

View a list of the 2013 containers allowed for use in these parks.

View information on how to pack containers.
Food Storage Boxes
In areas where food storage containers are not required you may use a food storage box if available. Keep in mind that you must share these boxes with other hikers; locks are not permitted on them. Carry rope for hanging food in case the box is full or you don't camp where you intended. The caching of food and gear in food storage boxes is not permitted within Sequoia and Kings Canyon National Parks.

View a map and a list of food storage box locations in the wilderness.

blank

Attention: Food storage containers are REQUIRED at Kearsarge Lakes. No food storage boxes available for the 2013 season until further notice.

Counter-balance Method
Counter-balance method: Many people think they can protect their food by hanging it this way. However, because bears are so adaptable, they have figured ways to obtain counter-balanced food. This method generally does not work in these parks. Only use this option if the others are not available.
Important Links and Downloads:
Sequoia and Kings Canyon National Parks 2013 Food Storage Guidance
WILDERNESS FOOD STORAGE PRECAUTIONS AND REGULATIONS:
Avoid taking odorous foods; they attract bears.
Don't leave food and containers in cars at the trailhead (including ice chests, bags, and cans). You must use trailhead food storage boxes if they are available. If not, contact a ranger for alternatives. Bears can break into vehicles if they see or smell signs of food.
Share food-storage boxes with other campers. Store soap, sunscreen, deodorant, toothpaste and garbage in the same way as food. Bears are attracted to anything with an odor.
You can often scare bears away by making loud noises and throwing objects before they get to your food. Be bold, but keep a safe distance and use good judgment. Never attempt to retrieve food from a bear. Never approach a bear or get near a cub.
Remove all food from packs and store it properly at night and any time you are away from camp. Bears are active both day and night. Leave packs on the ground with flaps and pockets open.
Take all your garbage with you when you leave an area.
If a bear does get your food, you are responsible for cleaning up and packing out all debris, and for reporting it to the nearest ranger.
Note: These regulations and precautions help decrease the chance of personal injury or property damage. However, bear damage and confrontations are still possible, even when all guidelines are followed.
All bears in the Sierra Nevada are American black bears, Ursus americanus. This name can be misleading, as they may be black, brown, cinnamon, or even blonde in color. The last grizzly bear (Ursus arctos) in California was killed near Sequoia National Park in 1922. This food storage information does not apply to areas inhabited by grizzly bears.
Did You Know?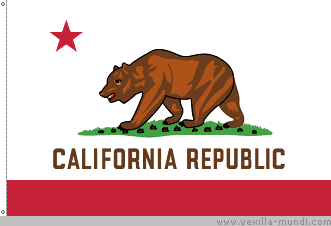 Although California's state flag has a grizzly bear on it, no grizzlies live in California anymore. The last known grizzly in the state was shot in 1922 just outside what is now Kings Canyon National Park. The remaining bears are all black bears -- no matter what color they are.