Maps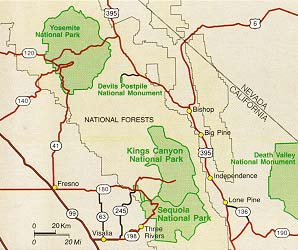 Below is a list of downloadable maps in pdf (Adobe Portable Document Format). To view these maps, you will need Acrobat Reader or the Acrobat plug-in for your browser. Note that some map files are large and may take some time to download.
Legend of Map Symbols (27 kb) PDF file

Legend: definitions explaining the meaning of symbols used on park maps.
Map of Roads within the Parks (4.43 mb) PDF file

The only park areas accessible by road are the western sections. This map includes symbols for facilities as well as some information about road conditions and seasonal openings and closures.
Park Map - all of Sequoia and Kings Canyon (6.21 mb) PDF file

Map of the entire area of both Sequoia and Kings Canyon parks. Roads are shown, but not much detail regarding facilities.
Park Regional Map (585 kb) PDF file

Map of the southern Sierra Nevada including roads connecting Sequoia and Kings Canyon National Parks with Yosemite National Park, Devils Postpile National Monument, and Manzanar National Historic Site.
Range Map of Giant Sequoia and Redwood Trees (28 kb) PDF file

Map of California showing the natural range of giant sequoia trees (all in the Sierra Nevada) and redwood trees (all along the coast).
Park Maps from Harpers Ferry Center

Sequoia and Kings Canyon National Park maps are also available from Harpers Ferry Center.

SNHA
For general wilderness trip planning we recommend either the Tom Harrison "Sequoia and Kings Canyon National Park Recreation Map" or the National Geographic "Sequoia and Kings Canyon National Parks Illustrated" map. These and detailed maps of specific park areas are available from the Sequoia Natural History Association.
more...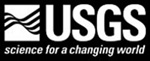 USGS Topographic Maps

Order U.S. Geological Survey topographic maps online.


Did You Know?

Sometimes you will see sequoias in a straight row. This may happen because sequoia seeds prefer mineral-rich burned ground. When a fallen log burns long and hot, it leaves a strip of bare mineral-rich soil — an ideal place for new sequoias to grow. Years later, we see a line of sequoias!