Changes to Some Opening/Closing Dates for Services and Facilities – Check Back for Updates

Some of the opening/closing dates for facilities and visitor services in the parks have changed due to weather and/or other circumstances. See link for details and match to locations on the park map (under "Park Tools," bottom left, this page). More »
Road Conditions (Entire Park) and Road Construction Delays (if Entering/Exiting Hwy. 198)

Expect 20-minute to 1-hour construction delays on main road through parks (Generals Hwy) until Memorial Day weekend (7 a.m.-6 p.m.). See link for schedule. Call for 24-hour road conditions info: 559-565-3341 (press 1, 1, 1). More »
Vehicle Length Limits Have Changed in Sequoia NP (if Entering/Exiting Hwy 198)

Planning to see the "Big Trees" in Sequoia National Park? If you enter/exit via Hwy. 198, please pay close attention to new vehicle length advisories for your safety and the safety of others. More »
You May Have Trouble Calling Us. Use the "Contact Us" Link (Bottom Left) to Send an E-mail.

We are experiencing technical problems receiving some incoming phone calls at the parks. We apologize for the inconvenience. Please keep trying to reach us or check this website for frequently-asked questions. The search box (top, right) may be helpful.
Overnight Backpacking
Please read important park alerts by clicking the red tab above before you come to the parks.

The Sequoia and Kings Canyon Wilderness encompasses hundreds of thousands of acres of pristine High Sierra country and forms the backbone of these two parks. Select from the information below for more information on how to enjoy and protect the parks' wilderness. The Wilderness Office is also available to assist you in planning your trip.
Minimum Impact Restrictions
Basic practices to minimize the impact on the land. Download 2013 pdf, 402 KB
Wilderness Trip Planner (PDF; 1,037 KB)
Wilderness Permits and Reservations
Wilderness permits are required for all overnight camping outside designated campgrounds. Permits are not required for day hikes, except in the Mount Whitney area.
Food Storage
With black bears at home in these parks, proper food storage is required at all times. Federal regulations require proper food storage and prohibit feeding of any park animal.
Trail Safety
The key to a safe, enjoyable trip is preparedness. Learn more about staying safe on park trails.

Maps and Trail Guides
The Sequoia Natural History Association Bookstore offers park maps and trail guides both online and at each of the visitor centers in the parks to help you plan your trip.
---
2013 WILDERNESS RESTRICTIONS
Special Wilderness Regulations
This bulletin gives a snapshot of all special regulations, recommendations, closures, and limits. Download 2013 pdf, 470 KB

Campfire Restrictions
Please refer to the 2013 Minimum Impact Restrictions for details regarding campfire restrictions.This map provides locations where fires are permitted. This map does not reflect any additional fire restrictions that can occur during the summer season. Please check here for information on additional fire restrictions.

Group Size Limits
Group size limit of 8 applies in certain Wilderness areas. Download 2013 pdf, 451 KB.

Protecting Foxtail Pines in the Kern River Drainage
As of 2009 no campfires above 10,400 feet in elevation in the Kern Drainage or above 10,000 feet at Nine Lakes Basin & Big Arroyo areas. No campfires at Lower Crabtree Meadow within 1/4 mile of the food storage locker. Download 2013 pdf, 426 KB
Emergency Locator Device Advisoryblank
If you will be carrying an Emergency Satellite Locator Device such as a SPOT device, please read this advisory. Download 2013 pdf,224 KB

Help Prevent the Spread of New Zealand Mud Snails
The New Zealand mud snail is a very small invasive species of freshwater snail. These snails quickly form large colonies that can take over waterways that they invade, altering the natural ecosystems. To help prevent the introduction of this and other invasive species clean your boots, laces, and equipment carefully before hiking in the parks. Read more about from Yosemite National Park...
(Page)

---
| | | Contact the Wilderness Office | |
| --- | --- | --- | --- |
| | | Phone | (559) 565-3766 |
| | | Fax | (559) 565-4239 |
| | | E-mail | SEKI_Wilderness_Office@nps.gov |
Note: The Wilderness Office may be closed intermittently due to weather and road conditions.
Did You Know?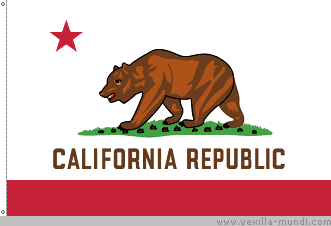 Although California's state flag has a grizzly bear on it, no grizzlies live in California anymore. The last known grizzly in the state was shot in 1922 just outside what is now Kings Canyon National Park. The remaining bears are all black bears -- no matter what color they are.