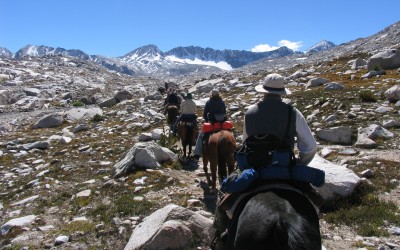 NPS Photo
Stock use refers to travel with horses, mules, burros, and llamas. It is your responsibility to familiarize yourself with the specific regulations and restrictions which apply to the use of these animals in the wilderness. The following documents are provided to assist you with preparing and planning for your stock-supported wilderness trip. The Wilderness Office is also available to assist you. For information regarding commercial stock use, please contact the Commercial Services Office at 559-565-4217 or e-mail us.
Planning Your Stock-Supported Wilderness Trip
---
Velvet Grass in the Kern Canyon

Special grazing restrictions for Kern Ranger Station Pastures, Lower Funston Meadow, and Upper Funston Meadow.
Download pdf

---
Contact the Wilderness Office

Phone

(559) 565-3766

Fax

(559) 565-4239

E-mail

SEKI_Wilderness_Office@nps.gov