Changes to Some Opening/Closing Dates for Services and Facilities – Check Back for Updates

Some of the opening/closing dates for facilities and visitor services in the parks have changed due to weather and/or other circumstances. See link for details and match to locations on the park map (under "Park Tools," bottom left, this page). More »
Road Conditions (Entire Park) and Road Construction Delays (if Entering/Exiting Hwy. 198)

Expect 20-minute to 1-hour construction delays on main road through parks (Generals Hwy) until Memorial Day weekend (7 a.m.-6 p.m.). See link for schedule. Call for 24-hour road conditions info: 559-565-3341 (press 1, 1, 1). More »
Vehicle Length Limits Have Changed in Sequoia NP (if Entering/Exiting Hwy 198)

Planning to see the "Big Trees" in Sequoia National Park? If you enter/exit via Hwy. 198, please pay close attention to new vehicle length advisories for your safety and the safety of others. More »
You May Have Trouble Calling Us. Use the "Contact Us" Link (Bottom Left) to Send an E-mail.

We are experiencing technical problems receiving some incoming phone calls at the parks. We apologize for the inconvenience. Please keep trying to reach us or check this website for frequently-asked questions. The search box (top, right) may be helpful.
Directions
Please read important park alerts by clicking the red tab above before you come to the parks.

Driving Directions ¦ News Releases ¦ Road Conditions ¦ Vehicle Restrictions ¦ Driving Mountain Roads

Expect limited road construction delays in Sequoia National Park until Memorial Day weekend 2013. See construction schedule and map of location.

Driving to the Parks
You can visit Sequoia and Kings Canyon National Parks all year. Two highways enter the parks. Inside the parks' boundaries both become the Generals Highway, often referred to as "the road between the parks."

Highway 180 east from Fresno enters the Grant Grove area of Kings Canyon National Park, then continues 30 miles east to the Cedar Grove area. Highway 180 ends 6 miles east of Cedar Grove.

Highway 198 enters Sequoia National Park from the southwest via Three Rivers.
There are no roads that cross the mountains west-to-east through the parks.
NEW! Vehicles Entering/Exiting Sequoia National Park via Generals Highway (the Main Road through the Parks) and Hwy 198
Vehicles longer than the recommendations listed below will likely cross the double yellow line. Drivers will be held responsible for any hazardous conditions caused by their actions. Follow the recommendations below for your safety and the safety of others:
Vehicles longer than 22 feet (6.7056 meters) are not advised between Potwisha Campground and the Giant Forest Museum in Sequoia National Park.

Vehicles longer than 24 feet (7.3152 meters) are not advised between the Foothills Visitor Center and Potwisha Campground in Sequoia National Park.
The section of the Generals Highway leading to and from the "Big Trees" in Giant Forest was built from 1921-1926. As a result, the road was not constructed to accommodate longer vehicles.
WEATHER-RELATED DETOURS MAY BE NECESSARY!

If the Generals Highway is closed between the parks: The recommended alternate route is via Hwy 63. Note: Hwy 245 is not recommended because it is a narrow, winding, two-lane road.
Please note: GPS and route-finding units do not give accurate directions in this area. Double-check your route using the park map and road signs. Do not rely on GPS devices.

For more information on road construction, road status, and length limits and advisories, visit the Road Conditions page or call (559) 565-3341 (press 1, 1, 1).


Did You Know?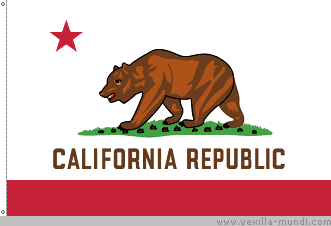 Although California's state flag has a grizzly bear on it, no grizzlies live in California anymore. The last known grizzly in the state was shot in 1922 just outside what is now Kings Canyon National Park. The remaining bears are all black bears -- no matter what color they are.