News Release
Zion National Park Flash Flood Update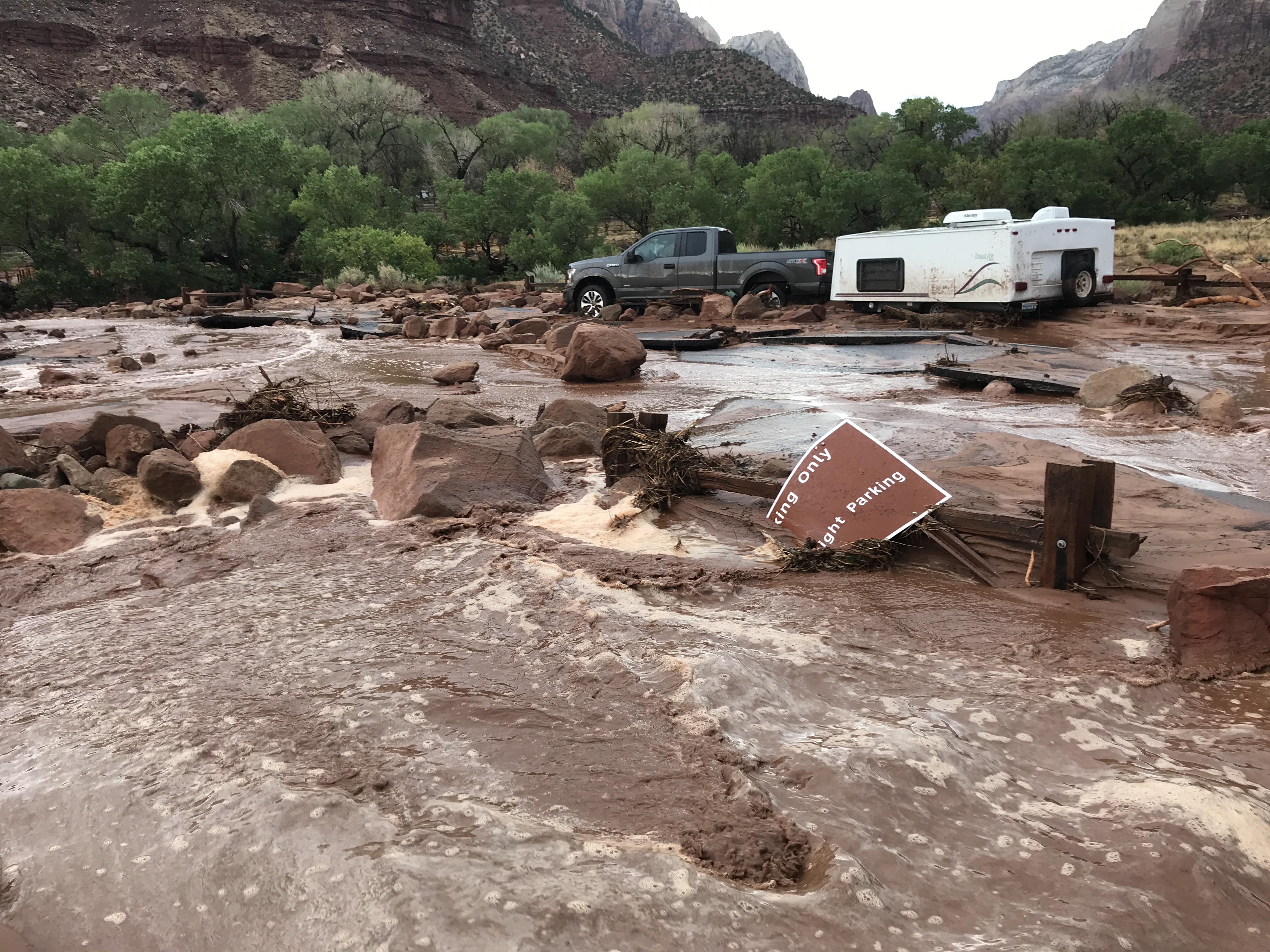 News Release Date:
June 29, 2021
Contact: Amanda Rowland
SPRINGDALE, UT – This afternoon Zion National Park received a little over an inch of rain in an hour. Due to the flash flooding and an active technical Search and Rescue operation SR-9 in the park is closed to inbound traffic. Currently traffic in the park is being diverted outbound at both the South and East Entrances. Park staff are actively working to remove debris from the roads. Please avoid this area.  
Alternate east and west routes are available via Highway 59 from Hurricane, Utah to Fredonia, Arizona and Highway 14 from Cedar City, Utah to Long Valley Junction and Highway 89.   
The Park shuttles are currently operating to move visitors from up canyon back down to the Zion Canyon Visitor Center. The Town Shuttles will continue to run past the usually 6:00 p.m. MT to help alleviate traffic. More information will be provided when available.  
Last updated: June 29, 2021