News Release
Weeping Rock Shuttle Stop Closing for Trail Repairs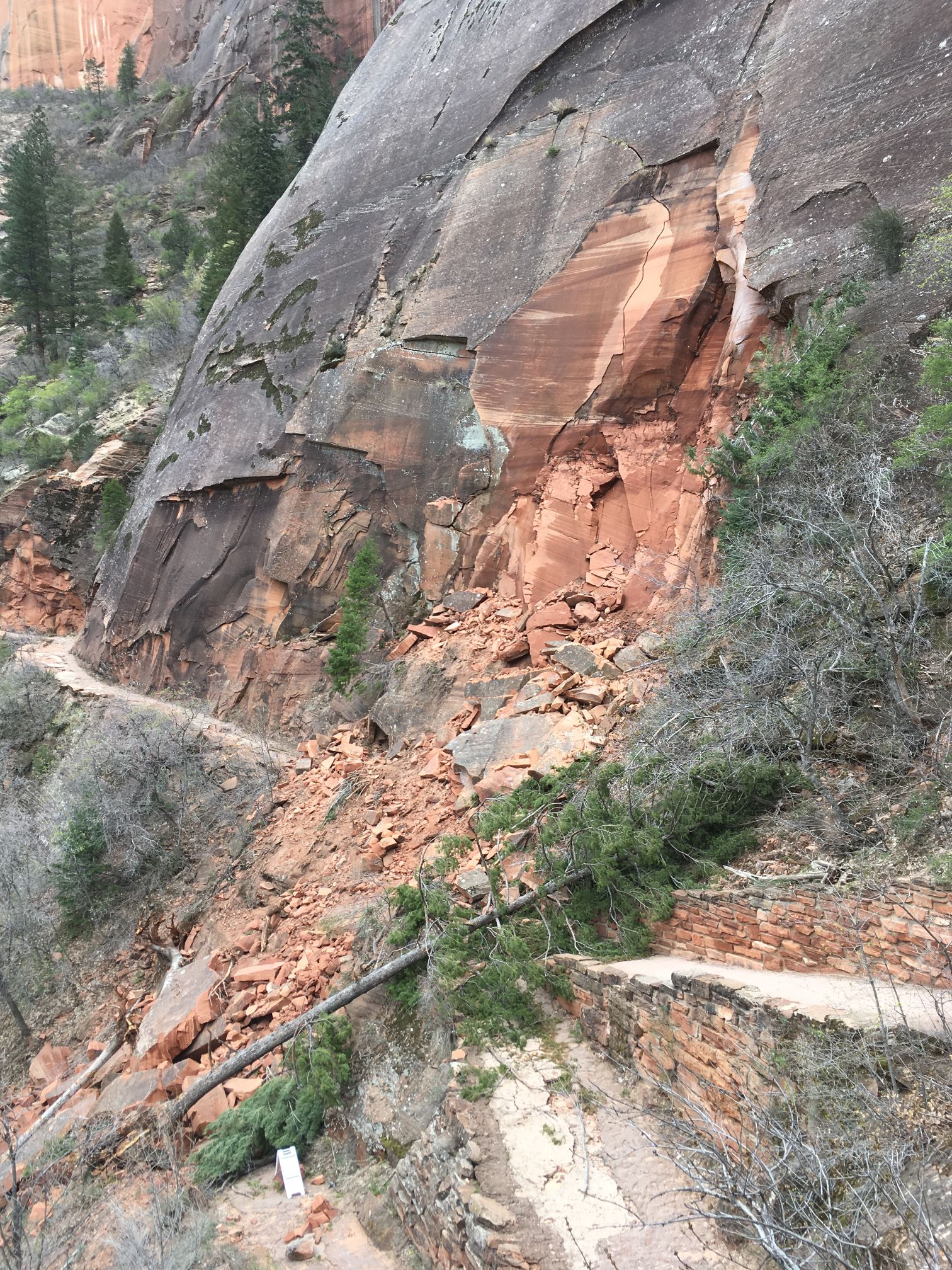 News Release Date:
August 23, 2019
Contact: Eugenne Moisa, 435-772-0172
Contact: Aly Baltrus
SPRINGDALE, UT – Zion National Park will be closing Shuttle Stop 7 and the Weeping Rock Trail beginning Thursday, August 29 through Friday, August 30, 2019 to provide an adequate safe zone for phase one of trail repairs that includes rock scaling above East Rim Trail. Shuttle Stop 7 and the Weeping Rock Trail are expected to reopen Saturday, August 31, 2019 at 6 a.m.
Rock scaling is the first phase of repairs scheduled for the East Rim Trail with access to both Observation Point and Hidden Canyon. The East Rim Trail closed January 18, 2019 after a major rockfall. Geologists from the State of Utah recommended scaling rock directly over a portion of the trail before crews begin making repairs to the trail itself.
Zion National Park appreciates the public's cooperation and patience as it continues to work on reopening trails damaged and closed by earlier rockfall. For up to date trail information, please visit https://www.nps.gov/zion/index.htm, stop by the visitor center, or follow the Park on Twitterhttps://twitter.com/zionnps.
Last updated: August 23, 2019