News Release
Trail bridge closed near Zion Lodge in Zion National Park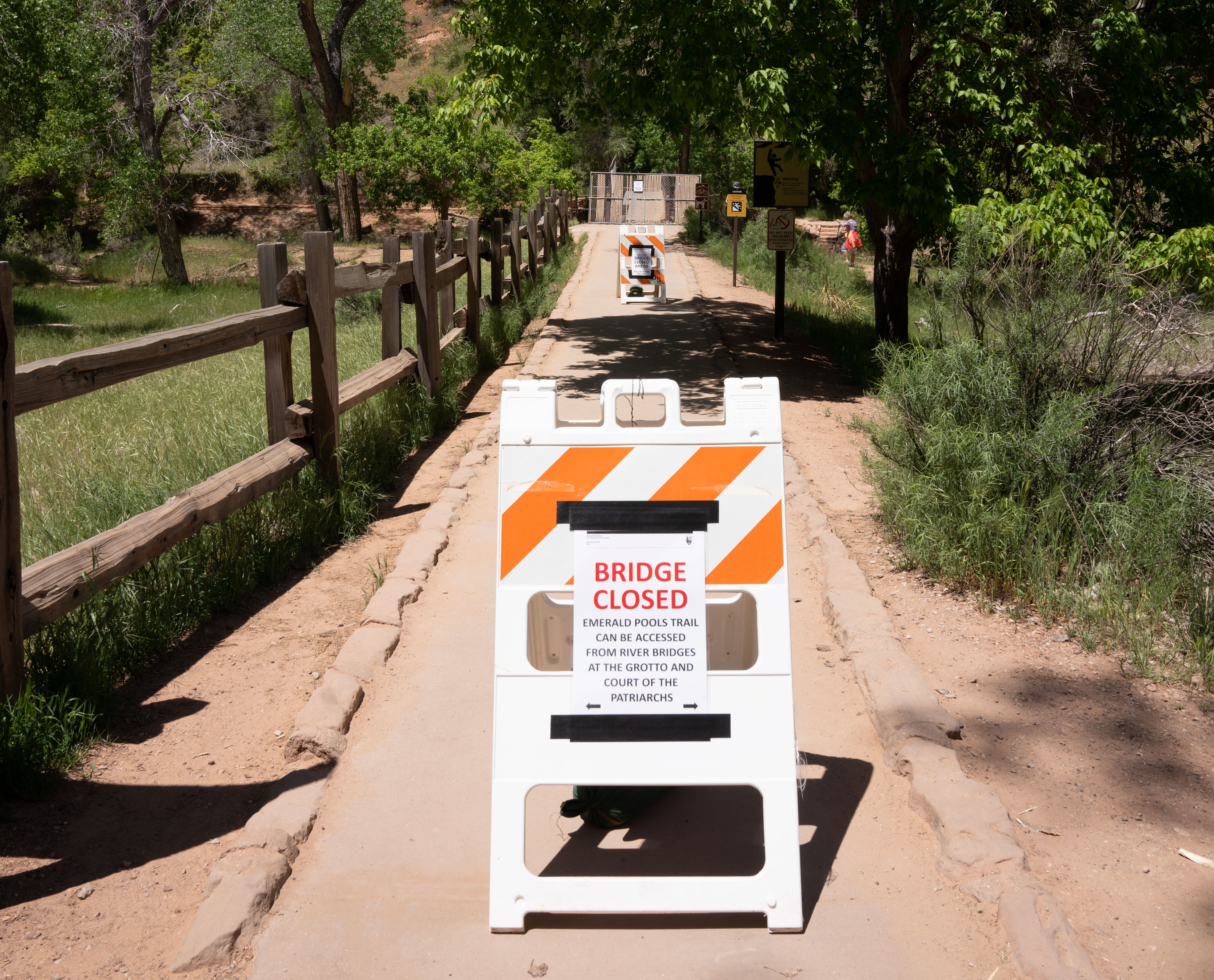 News Release Date:
May 23, 2023
Contact: Zion Newsdesk, (435) 772-0162
SPRINGDALE, Utah – During a routine inspection, National Park Service engineers assessed a trail bridge near Zion Lodge (Shuttle Stop #5). They found the bridge was shifting on its foundation. In response, the National Park Service closed the bridge.

Trip planning
The Emerald Pools complex of trails is the most common hiking destination accessed from this bridge. The most popular access point to reach Emerald Pools now is from the trailhead at the Grotto (Shuttle Stop #6). Check a map before you start your hike to plan accordingly. Keep in mind that you will not be able to cross the river at Zion Lodge (Shuttle Stop #5).
If you plan to take a horseback ride with a park concessioner, you should contact them directly to confirm where your ride will start. Their phone number is (435) 772-3810.
Future work
The National Park Service is continuing to monitor the bridge foundations and is consulting with engineers and geologists to assess options to restore access across the Virgin River near Zion Lodge.  We will share an update when we have more information.
Last updated: June 6, 2023