News Release
Swift water rescuers pull one person from Virgin River in Zion National Park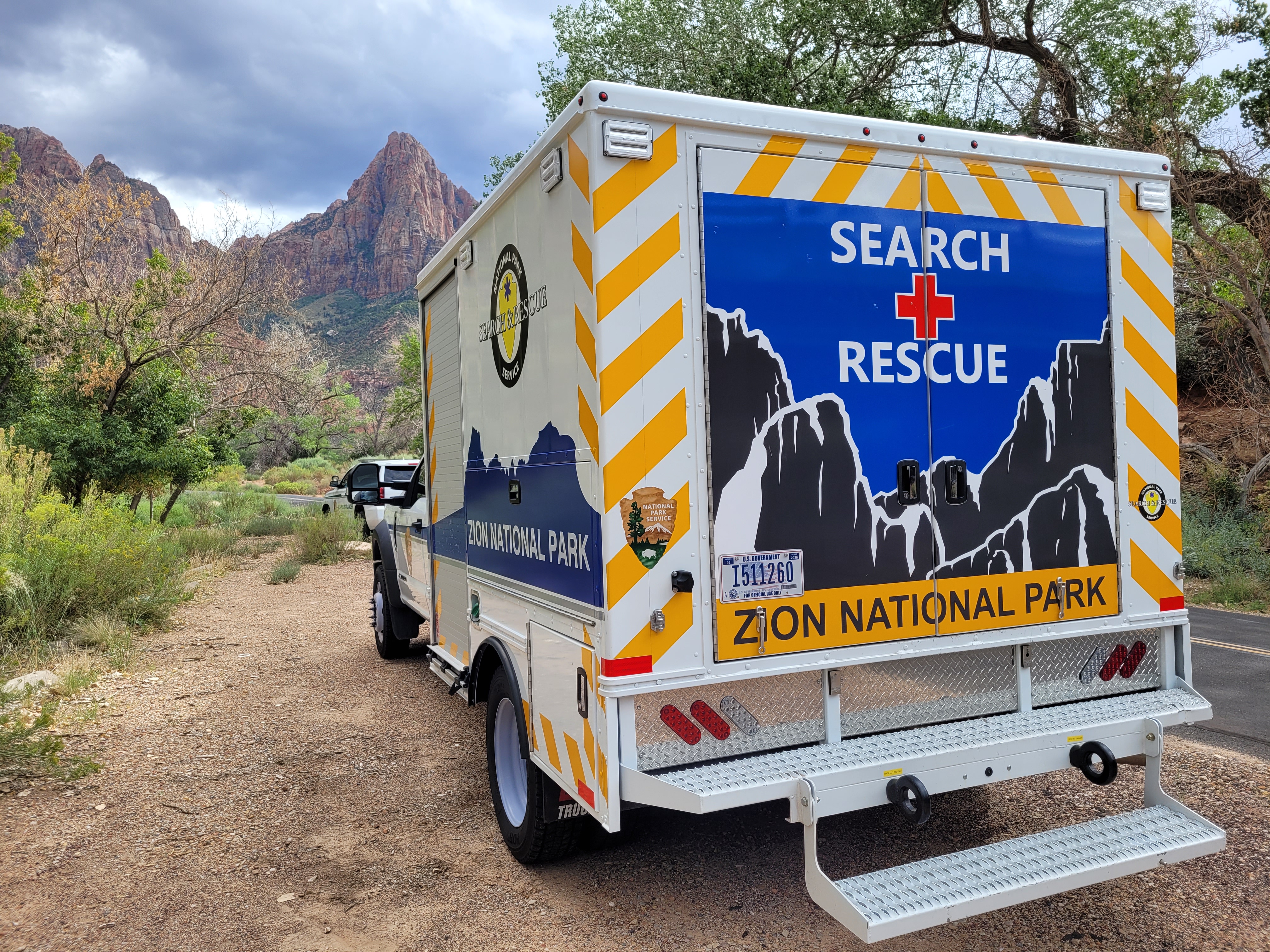 News Release Date:
April 28, 2023
Contact: Jonathan Shafer, 435-772-0145
SPRINGDALE, Utah – Around 1:15 p.m. on Friday, April 28, visitors reported to a Zion National Park Ranger that a person was in the Virgin River holding onto a log and calling for help. The ranger immediately contacted National Park Service emergency dispatchers who mobilized responders, including an ambulance from Hurricane Valley Fire District, to assist.

The National Park Service and Washington County Sheriff's Office were conducting a joint swift water rescue training exercise near the Temple of Sinawava in Zion when the ranger made the report. Responders left their exercise and repositioned to attempt a rescue.The team successfully pulled the person from the Virgin River near Birch Creek. The patient was not responsive and did not have a pulse. National Park Service & Hurricane Valley Fire District paramedics began CPR.

After CPR, the patient had a pulse. Zion emergency dispatchers had previously contacted a medical helicopter service, and National Park Service and Hurricane Valley Fire District paramedics transported the patient to a helicopter landing zone. The patient was evacuated by air to a hospital.

Background on this incident
The patient, a 25-year-old woman from Canada, apparently entered the water near the Grotto and was not able to get out on her own. The visitors who reported this incident did not know how she entered the river.
Last updated: April 28, 2023