News Release
Kayenta Trail Reopens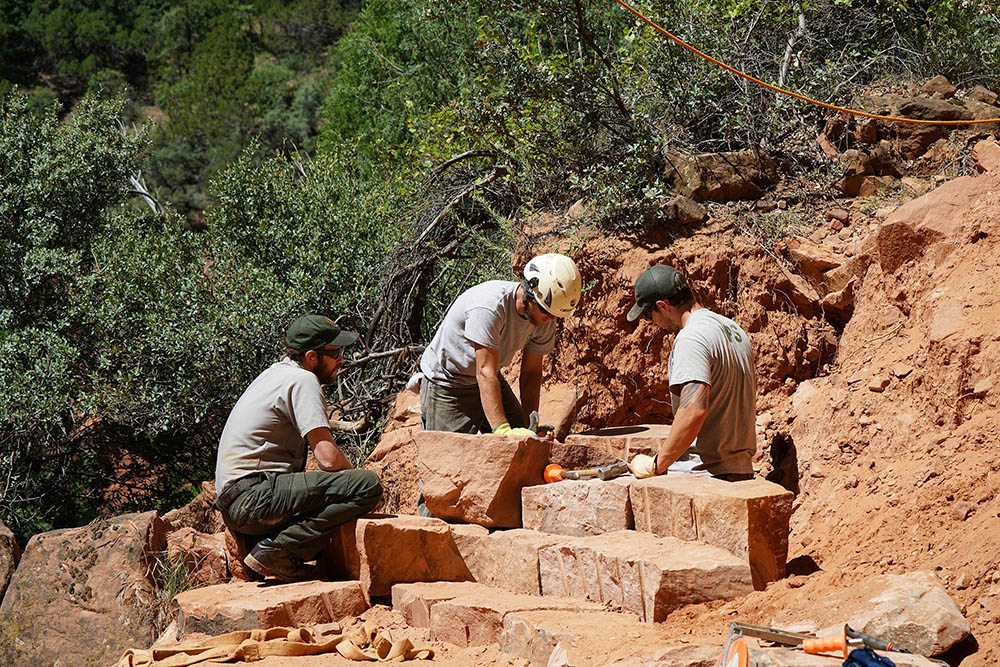 News Release Date:
September 16, 2019
SPRINGDALE, UT – The Kayenta Trail has reopened. Hikers can now access the moderate two mile roundtrip trail from Shuttle Stop 6, The Grotto. There is no access to Zion Lodge, Lower, Middle, or Upper Emerald Pool Trails via Kayenta Trail at this moment.  
This popular trail was closed July 11, 2018 after the park received significant rainfall from an intense thunderstorm which caused flooding, mudslides, and rockfalls throughout the park. We appreciate the public's patience as we continue to work on opening closed trails.
Remaining trail closures: Upper Emerald Pool, Weeping Rock, Hidden Canyon, and East Rim/Observation Point Trails from Shuttle Stop 7.
Last updated: September 16, 2019