News Release
Hiker Missing in Zion National Park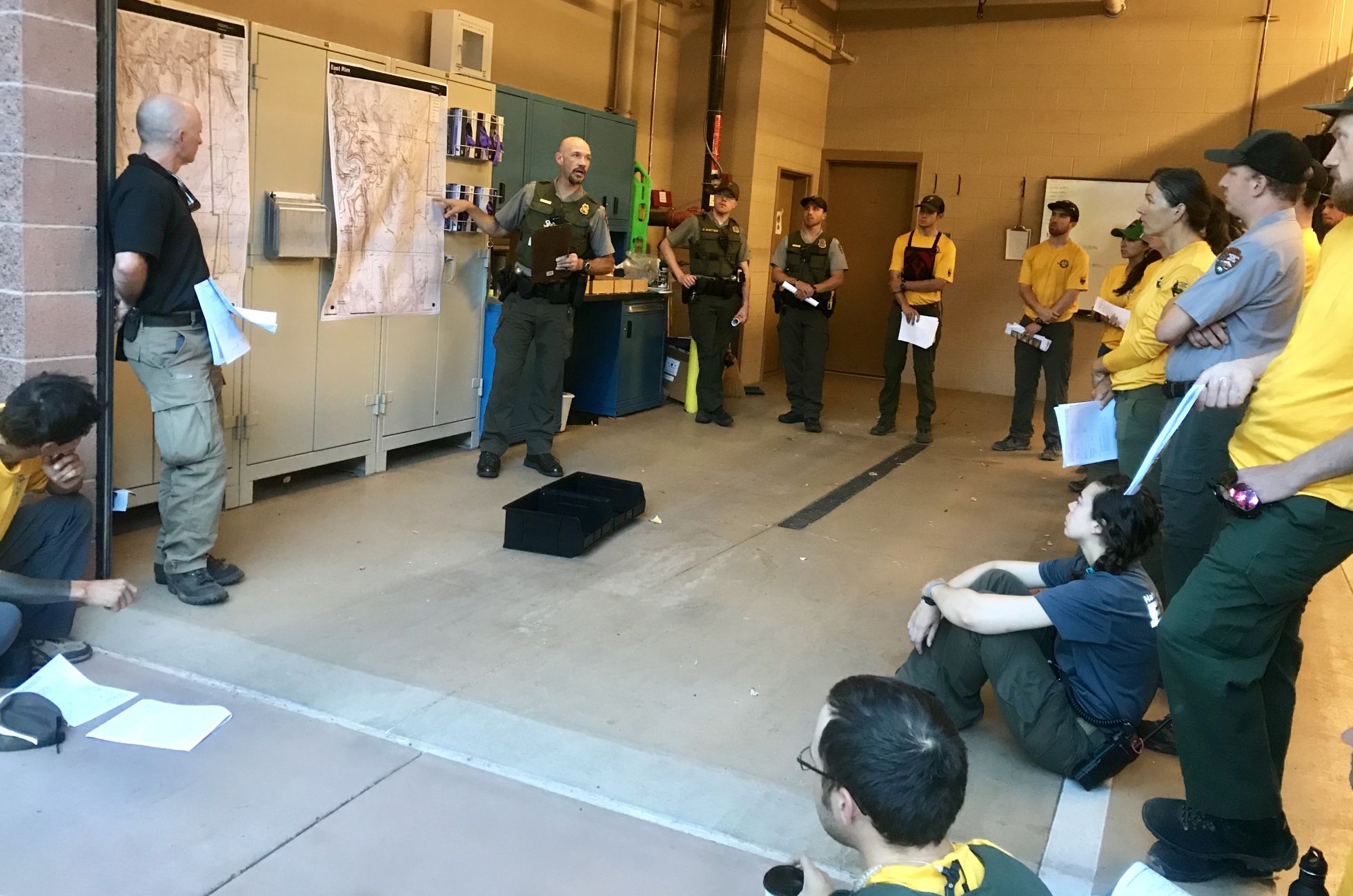 News Release Date:
August 15, 2018
Contact: Aly Baltrus, 435-772-0160
SPRINGDALE, UT – A Search and Rescue Team is looking for an overdue hiker on the east side of Zion National Park. The 47 year old man from northern Utah was dropped off by a friend at the East Rim Trailhead on Monday, August 13, 2018, at approximately 4:00 p.m. He was reported overdue at 10:00 p.m. after failing to rendezvous with the same friend at Weeping Rock Shuttle Stop as planned.
A hasty search of the East Rim Trail and Cable Mountain were completed by park Search and Rescue on Tuesday followed by a helicopter search with the help of Grand Canyon National Park. Overnight, the Utah Department of Public Safety flew the area looking for heat signatures and Kane County Search and Rescue searched roads and two-tracks on Zion's east boundary. No sign of the visitor was found.
Wednesday morning, August 15, 2018, a methodical search was begun with six teams, including responders from Kane and Washington Counties and several canine units. Each team will meticulously search a different section of the East Rim Trail, the intersecting trails, and the side canyons. Approximately 40 people are assigned to the incident.  
Last updated: August 15, 2018