News Release
Make art in the park: Share your inspiration through Zion National Park's 2024 Artist in Residence Program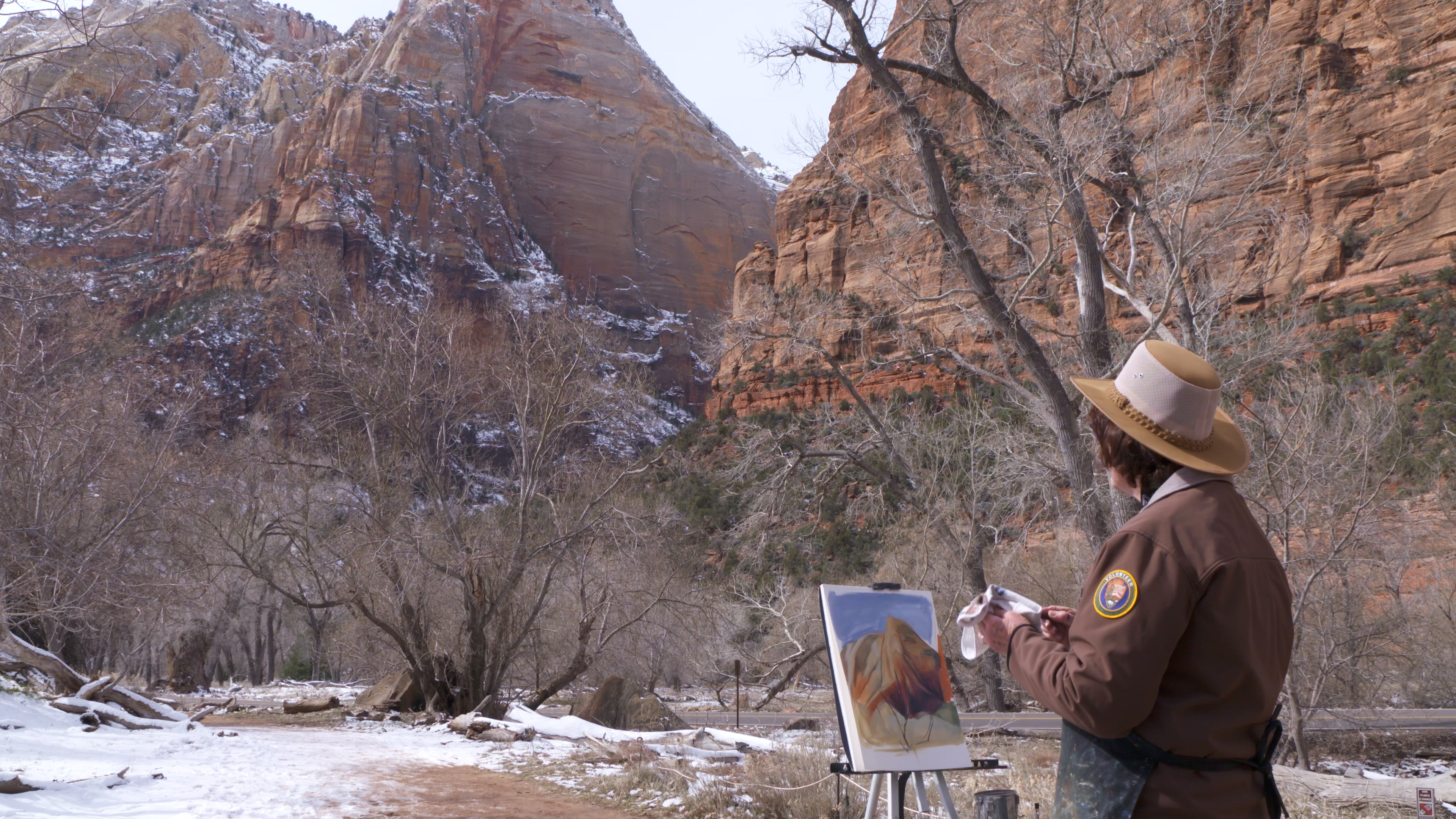 News Release Date:
June 5, 2023
Contact: zion_newsdesk@nps.gov, 435-772-0162
SPRINGDALE, Utah – How does Zion National Park inspire you? How have you shared that inspiration with others? Share your inspiration with others through our Artist-in-Residence Program! 
Eligibility and Applications 
Two artists will be selected for the 2024 season. Apply for month-long residences in: 
February 2024. 
Mid-October to mid-November 2024. 
We will announce 2024 Artists in Residence in fall 2023. All professional artists who are American citizens or U.S. permanent residents are welcome to apply. Apply online to learn more about what you need to share and where to submit it.  
About the Zion Artist-in-Residence Program Zion Artists-in-Residence live and work in the majestic desert environment of Southern Utah for one month. The program provides artists with park housing at no cost to them.  
To benefit park visitors and the local community, the Artists in Residence present two public programs tailored to their medium, interest, experience, and audience. Zion also encourages artists to host open studio hours or interact with visitors on or near trailheads.  No more than six months after leaving Zion, the Artist in Residence submits an original piece of work inspired by their visit. The art may be added to the park's permanent museum or interpretive collections or, in partnership with the Zion National Park Forever Project, may be used to financially support the Artist-in-Residence Program.  

Learn more about the selection process and see past artists' work on Zion National Park's website. 
 
View public domain video for broadcast.

See past artists' work and learn more about how Zion has inspired artistic creation on our website.

Watch February's Artist-in-Residence painting in the park.
Last updated: June 5, 2023