Oral History at Zion
Oral history is one of the oldest and greatest historical tools of human society. Many groups of people collected their stories, traditions, and histories orally long before the invention of the written word. The National Park Service uses oral histories to protect and preserve cultural and natural resources through audio files, written records, and forward-thinking archival methods. Explore the oral history projects conducted by the National Park Service.
Zion National Park currently houses several oral history projects in its museum collections. They document a wide range of personal, community, and administrative histories of Zion Canyon. Explore these valuable resources at Zion and contact zion_museum@nps.gov for more information.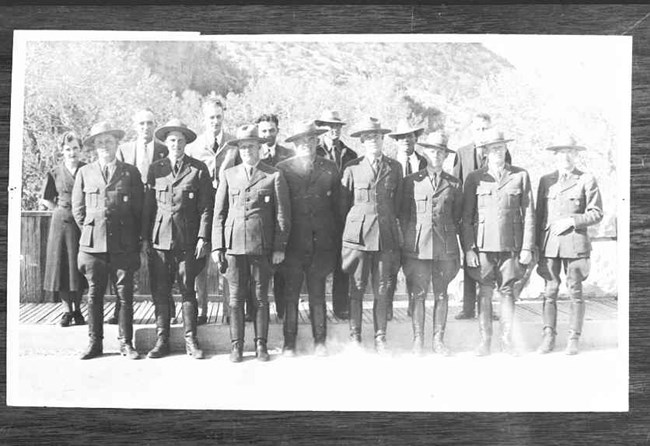 Pioneers of Zion Oral History Collection
In 1982, interviews were conducted by the Western Heritage Conservation, Inc. with over one hundred residents in the area. Many of the interviewees were direct descendants of early Mormon pioneers and previous park employees. This project was the first large scale oral history of Zion National Park. Materials include printed transcripts, audio cassettes, and photographs.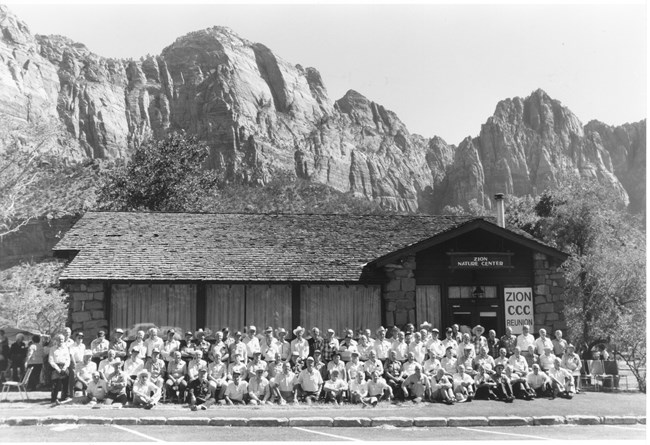 Civilian Conservation Corps 1989 Reunion Oral Histories
The Civilian Conservation Corps (CCC) was established in 1933 by President Franklin D. Roosevelt under the authority of the Emergency Conservation Work Act. The program was designed to give young, unemployed men opportunities to work in public land and gain professional skills during the Great Depression and employed approximately three million men over its nine years. In Zion, the CCC played an important role in the development and maintenance of the park. They spent nine years building and improving many of the Zion Canyon's trails, creating parking areas, fighting fires, helping build campgrounds and park buildings, and reducing flooding of the Virgin River. During the reunion of the CCC in 1989, oral interviews were conducted at Zion to document their work and life in the park. Materials include written transcripts, audio cassettes, CDs, and photographs.
Pioneer Voices of Zion Canyon
Conducted in 2004, the goal of the project was to educate the public about the second and third generation settler experience within Zion Canyon and to provide an archival record of the cultural anthropology and history of the early pioneer settlers. The collection consists of materials and information from individuals who lived in and around Zion Canyon between 1910 and 1945. Materials include written and digitized transcripts, audio cassettes, CDs, and photographs. The oral histories and photographs are also available in a book entitled Pioneer Voices of Zion Canyon compiled by Eileen M. Smith-Cavros.
Last updated: November 2, 2022