Get Involved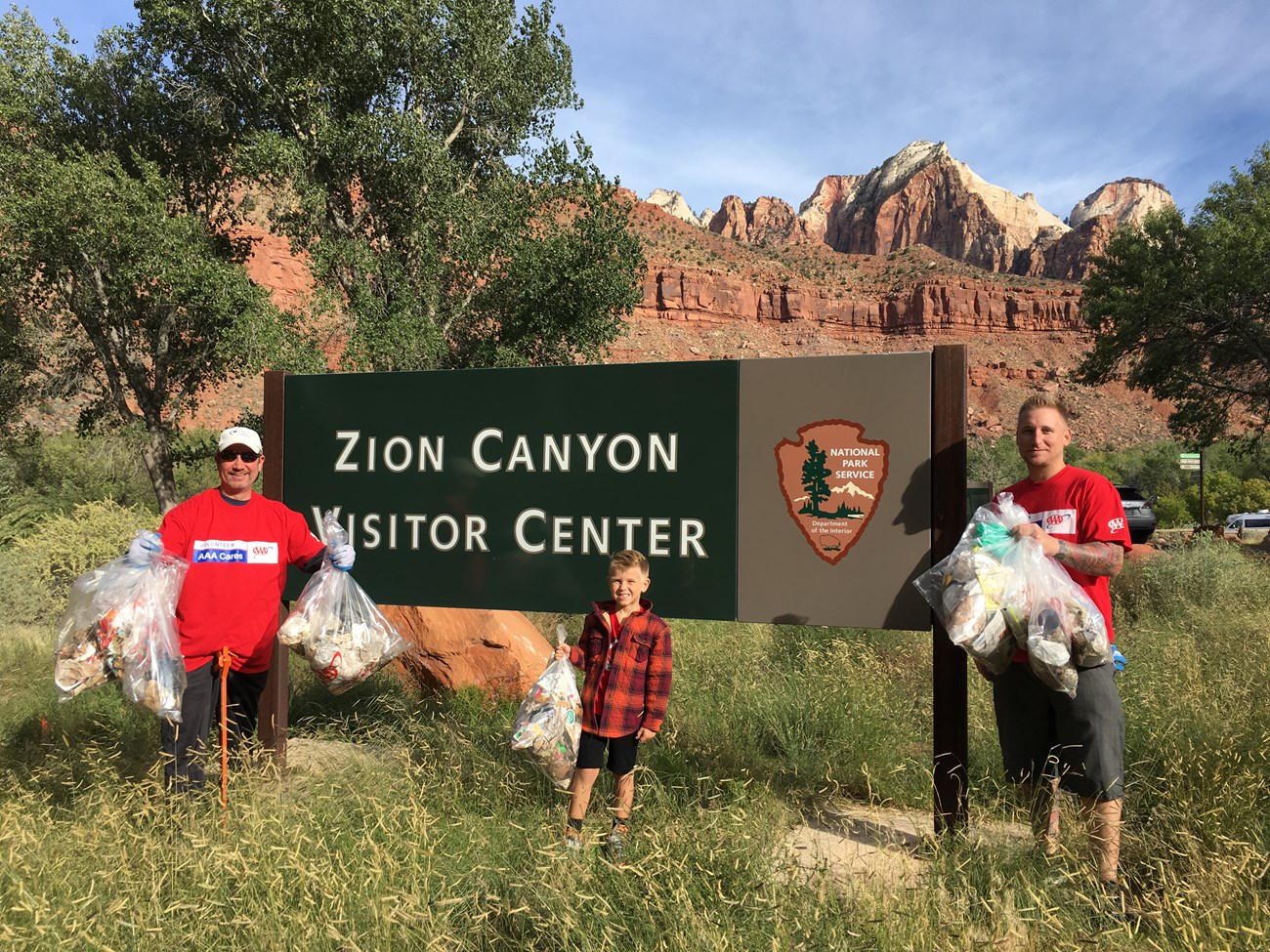 Thank you to everyone who is working and has worked to maintain and improve Zion. What you do is important for the landsacpes, plants, animals, and history that make Zion special.
You help sustain the park.

Read here to learn about simple actions and longer-term opportunities that will help you enjoy and protect Zion. Whether you visit for one day or every day, what you do is important and ensures we will all be able to enjoy Zion today, tomorrow, and forever.
Most donations to Zion National Park are managed by our official non-profit partner, the Zion National Park Forever Project (Zion Forever).
Zion Forever engages in collaborative efforts with federal agencies, gateway communities, and guests to create connections to the Greater Zion Landscape that will lead to lifelong stewardship. Zion Forever is establishing business and agency partnerships, encouraging collaborative innovation, expanding educational opportunities, funding tangible projects, and leveraging resources, to build the next generation of leaders and stewards.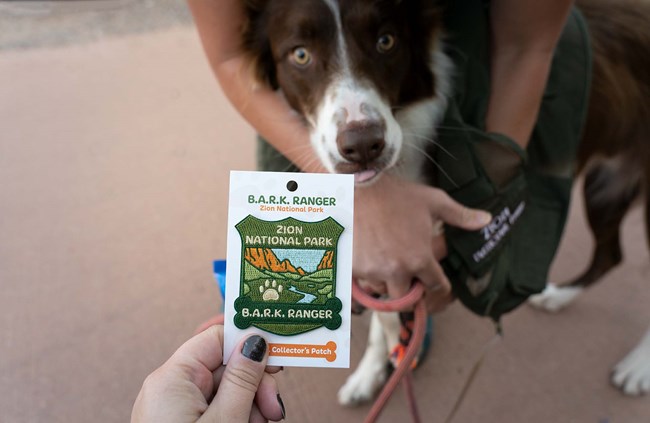 Protect the park and your pet by following the B.A.R.K. Ranger Code:
Bag your pet's waste.
Always leash your pet.
Respect wildlife.

Know where you can go.
Remember, in Zion, pets are only allowed on the Pa'rus Trail, outside the Zion Canyon Visitor Center, on public roads and parking areas, in developed campgrounds and picnic areas, and on the grounds of the Zion Lodge.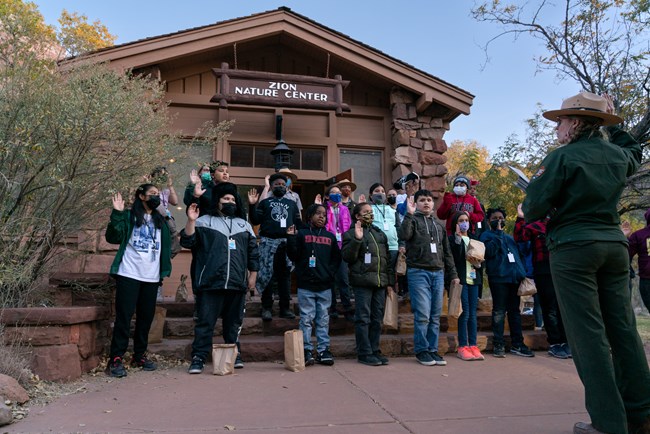 Explore. Learn. Protect. This is the motto of the Junior Ranger program. Children and adults are invited to become Junior Rangers and protect their parks, continue to learn, and share their own ranger story with friends and family. Learn more about
becoming a Junior Ranger
.
Zion often manages more than a hundred search and rescue operations every year. Some of these are frontcountry rescues, and others involve more complex, technical operations. In order to respond to these incidents, the park relies on its highly trained search and rescue team. The team meets in the park for training at least once a month. Visitors in need of rescue benefit from the experienced climbers and canyoneers in our community who help manage rescues alongside National Park Service staff.

If you live near Zion and want to learn about joining the search and rescue team, contact us. Applicants must be legally authorized to work in the United States, interview with a park ranger to explain their interest and knowledge, and pass an arduous work capacity test (also known as a pack test). The park cannnot provide housing for search and rescue team members.

Applicants do not need prior search and rescue experience, but many responders are recreational backpackers, climbers, and canyoneers or professional first responders. Zion invites applications on a rolling basis, and typically onboards new members in the winter and spring.
It can be hard to believe that a safe distance is as much about the animal's welfare as it is about yours, but it's true. Getting too close, feeding, and touching are all things that can put you and your furry, feathered, or scaled counterpart in grave danger. While Zion National Park is a conscientious partner for visitors, it also remains continuously committed to the protection and preservation of nature and wildlife.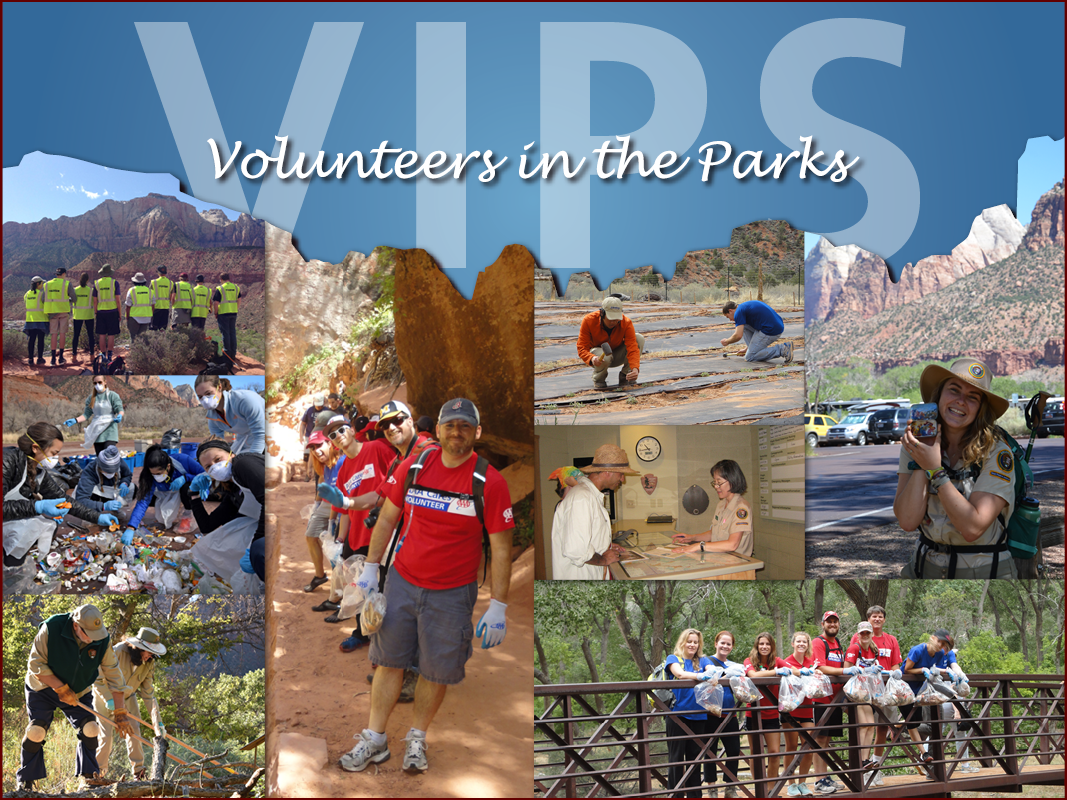 Volunteers play a vital role in the preservation of Zion National Park and are involved in most aspects of park operations. Volunteers staff visitor center desks, manage campgrounds, remove invasive plant species, patrol the backcountry and much more.

We post new volunteer opportunities as they are available, but we do not always have vacancies. Check our website often to learn more about how you can get engaged in Zion Naitonal Park.
Last updated: September 27, 2022