Encountering Wildlife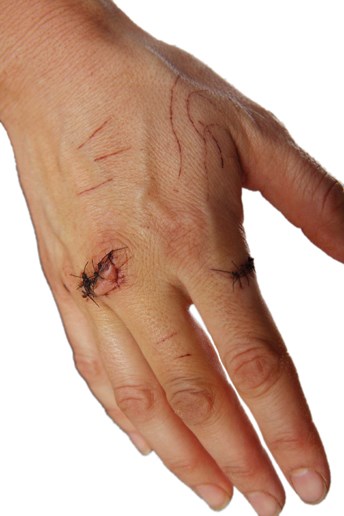 Wild animals become unhealthy from eating human food and grow dependent on it as a food source. Often animals that are fed become nuisances and must be destroyed. It is also against the law to feed any wild animal.
Feeding wildlife is also dangerous. Small rodents can and will bite the hand that feeds them, transmitting a variety of diseases. Larger animals, such as deer, have been known to buck or kick suddenly and cause serious injuries. Learn more about animal-transmitted diseases.
If you are watching an animal and it notices you, or changes its behavior because of your activities, you are too close. Rather than attempting to get that perfect photograph or get just one step closer, please step back and enjoy your wildlife experience from a safe distance. We recommend a minimum distance of 25 feet. If the animal approaches you, back away to maintain the 25 foot distance.
Mother deer sometimes leave their fawns alone for short periods of time as they feed. As young fawns have no scent, they are safe from predators. If you observe a fawn by itself, it has probably not been abandoned. Leave the fawn alone, do not feed it, do not pet it, and do not try and catch it; its mother will return.
If you see an animal that appears to be sick or injured, do not touch or move it. Please report it to park personnel by filling out a natural history observation form or contact a park ranger.
Last updated: June 8, 2021