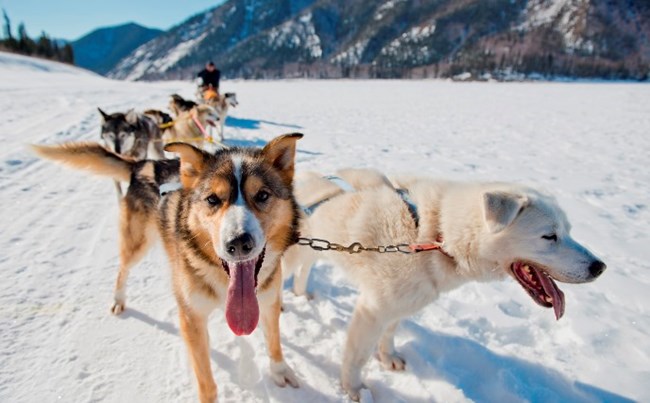 Some say that in order to gain the true spirit of Alaska in the winter, you need to spend some time on the back of a dogsled pulled by some true Alaskan athletes, the sled dog.
Historically, many great feats have been accomplished by hardy mushers. Mail delivery until 1938 was accomplished by utilizing dependable dog team transportation. News of the world and the happenings traveled right along with the team and was relayed by the musher.
Many historic roadhouses served as stops for mail carriers, trappers, miners and visitors. At these roadhouses, after the introduction of the plane to the Alaskan wilderness, it was not uncommon to see signs at roadhouses announcing that pilots were not allowed. However, occasionally, you might see a lead dog snuggled warmly under a bunk while the owner enjoyed the roadhouse hospitality. Slaven's Roadhouse, a public use cabin, offers that same hospitality to mushers and the public during the Yukon Quest International Sled Dog Race each year. This 1,000 mile race sees Slaven's Roadhouse teaming with activity and serves as an official dog drop along the race route.