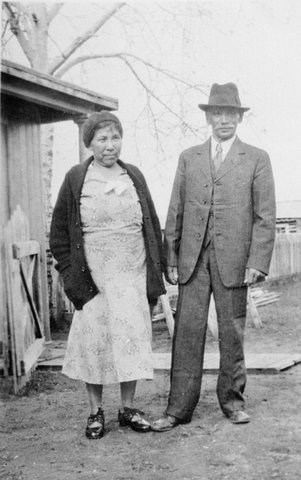 The things Biederman has been through would fill a book. I suppose no man knows more about sled dogs, or winter weather, or making his way alone in wild country.
—Ernie Pyle, 1937
Washington Daily News





Like so many others, Adolph "Ed" Biederman came to the Yukon River searching for a fortune in placer gold – but he ended up as one of Alaska's most celebrated dog sled mail carriers. Born in Bohemia in 1870, Biederman came to the United States at the age of thirteen and ended up in San Francisco when news broke of the 1900 Nome gold strike. Arriving too late for paying claims, he got a job with the Northern Commercial Company and became a contract mail carrier between Tanana and Rampart. Eventually he received the route between the towns of Eagle and Circle and by 1918 he built a cabin roughly halfway between the two towns (and across from the mouth of the Kandik River). He also met and married Bella Roderick, an Athabascan woman from Medicine Lake near Circle Hot Springs and the granddaughter of the famous Yukon Flats chief Shahnyaati.