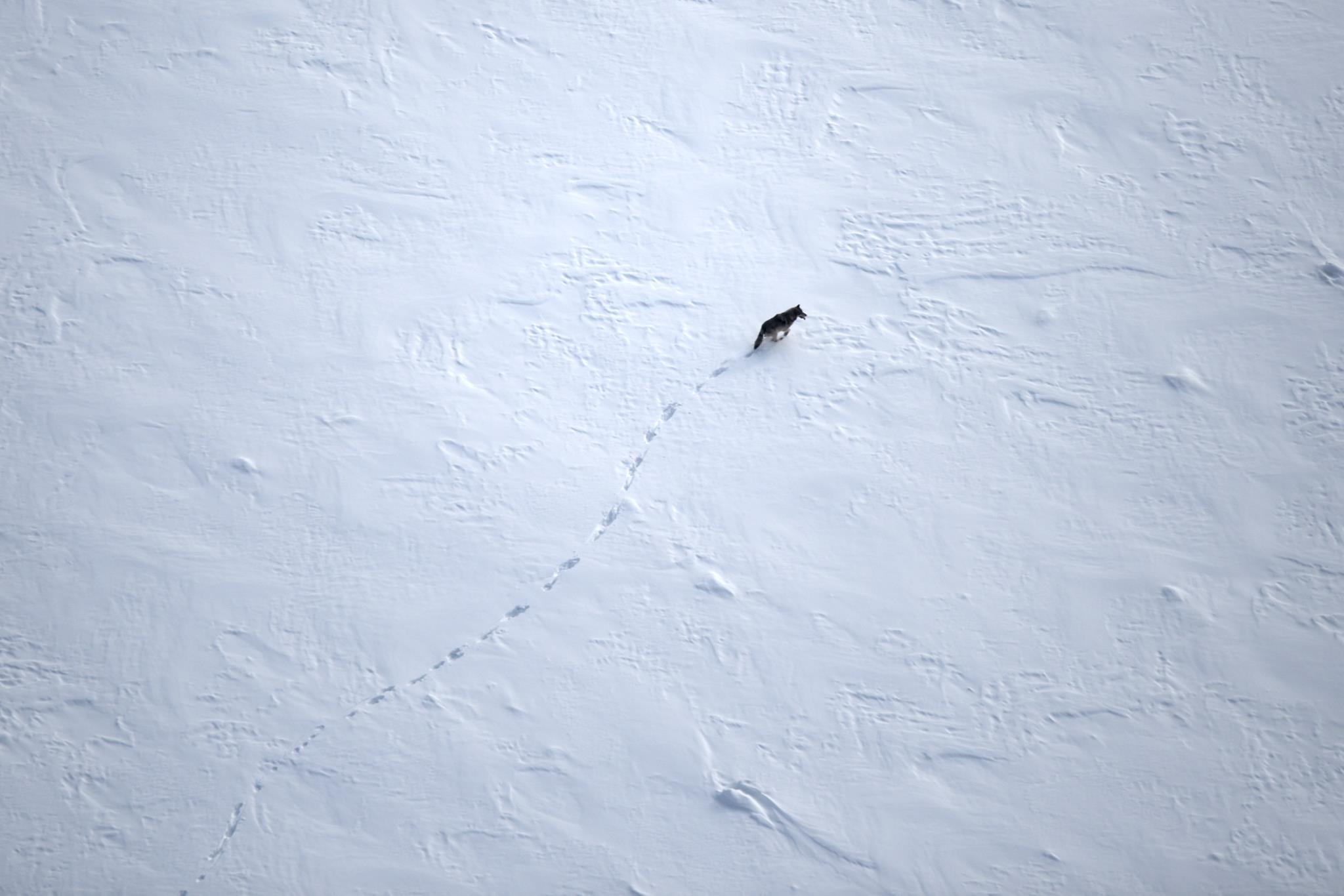 News Release Date:
July 5, 2017
Contact: Greg Dudgeon, 907-455-0614
Contact: Maggie MacCluskie, 907-455-0600
The results of a two-decade long study of wolf populations in Alaska's Yukon-Charley Rivers National Preserve have yielded new insights into how species management programs in adjacent areas affect protected wolf populations.
National Park Service researchers monitored wolf population dynamics for 22 years (1993–2014) in order to assess how two large-scale wolf control programs, which had the primary goal of increasing the size of the Fortymile caribou herd, affected a wolf population located within the adjacent protected area of Yukon-Charley Rivers National Preserve. The study is one of only four in North America conducted for this length of time.
The study found that during periods when wolf control programs were implemented, wolf survival rates in the national preserve were lower than usual even though the preserve encompasses 2.7 million acres and wolf control activities are prohibited in the preserve (and on other lands managed by the National Park Service). Other measures of population dynamics (dispersal, births and deaths) are also substantially different during years of wolf control. 
Published last week in the journal Wildlife Monographs, these findings have important implications for the management of protected areas in both Alaska and the Lower 48 states.
In Alaska, wolf control – typically done by shooting from helicopters -- is commonly implemented across millions of acres, usually in late winter.
Yukon-Charley Rivers National Preserve Superintendent Greg Dudgeon remarked that, "The long-term monitoring of wolves with home ranges in Yukon-Charley has allowed the National Park Service to better understand how a top-level predator functions on the landscape. This extensive body of work indicates that management actions outside of the bright-line boundaries of conservation areas, even very large ones, can impact wildlife resources within park units. Understanding the impacts can assist us in making more informed management decisions."
A copy of the monograph is available via open-access at:
http://onlinelibrary.wiley.com/doi/10.1002/wmon.1026/full
Learn more about the wolves of Yukon-Charley Rivers National Preserve.