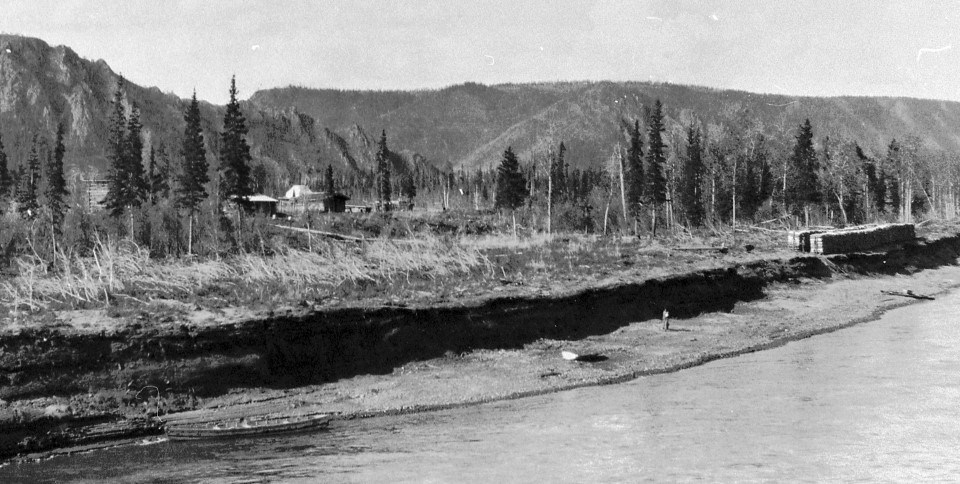 Mrs. Welch and Jack insisted that we sit down for a visit... Conversation turned to people along the river, the prospect of having mail transferred back from airplane carrier to dogteam carrier, the spring ice flood which had come three feet deep into their cabin and the present salmon catch which is not as good as usual.
—Elizabeth Hayes Goddard, 1934


During the Klondike-Alaska gold rush, demand surged for roadhouses and cordwood along the Yukon River. The wood provided fuel for steamboat engines and the roadhouses provided shelter for travelers and supplies to local residents. Woodchopper Creek attracted attention early on as a convenient place for both. In addition, prospectors had discovered signs of gold in the creek gravel, and a roadhouse serving as hotel, store, and post office opened right away. A navigational chart of the Yukon River created in 1900 shows log cabins near the creek mouth and a flag to signal boat captains where to stop for wood.