News Release
Mariposa Grove Prescribed Burn: May 30-31, 2023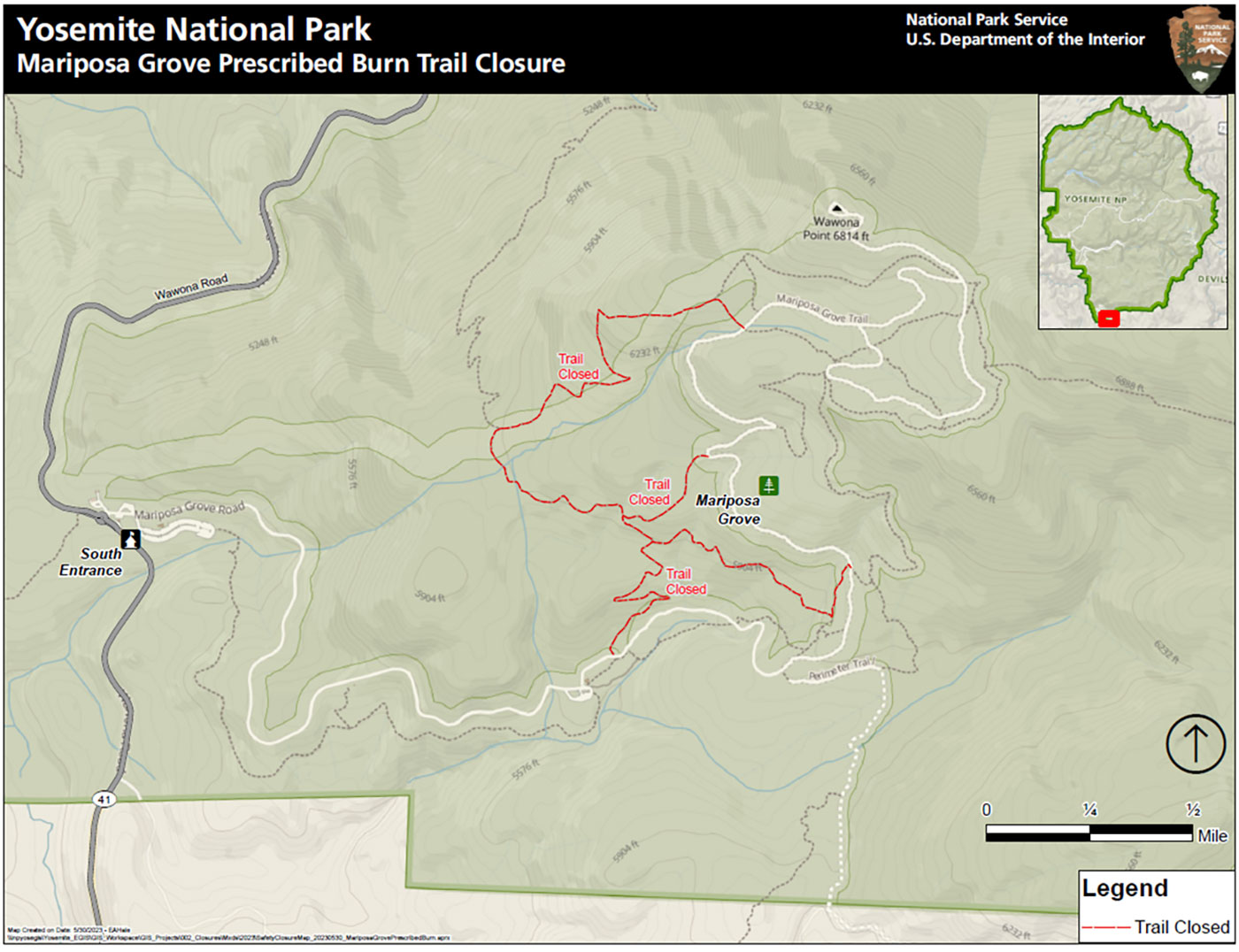 News Release Date:
May 30, 2023
Yosemite National Park fire crews have several prescribed burns planned over the next several weeks.  
Fire crews will begin burning in the Mariposa Grove starting this week as conditions allow. Ignitions are planned to begin today, May 30 in the early evening and extend into tomorrow. Mariposa Grove Unit 2 is 37 acres and Mariposa Grove Unit 4 is 160 acres. Trail closures within the units will be in effect during and several days after burning operations are complete. Trails will reopen when it is safe to do so.
Burning is being conducted to protect the giant sequoias from unwanted wildfire and help restore fire as a natural part of the ecosystem.
Smoke will be visible along the Wawona Road (continuation of Highway 41) during and after burning operations. Air quality information can be found online: https://fire.airnow.gov/.
Last updated: May 30, 2023