Group Volunteering
Learn and Explore
Your group--whether it's a scout troop, a family, a church, a school, a group of coworkers, or a class reunion--can come to volunteer together! (If you don't have your own group, you can join one of our partner groups). Most of our group work takes place between May and October, with some work in March and April, and more limited options in fall and winter. Work projects vary depending upon the time of year, age of the participants, special skills, and group size (most projects are designed for 5 to 25 people). Past projects have included:
Vegetation restoration: planting and watering native plants, removing invasive plant species, building fences to protect meadows, thinning conifers for fuel reduction, GPS mapping of invasive plants…
Wildlife protection: harvesting apples, installing food lockers, inventorying frogs…
Campground maintenance: cleaning out fire pits, picking up litter, installing signs, repairing and installing picnic tables…
Building and trail maintenance: painting, carpentry work, trail construction, fuel reduction (removal of built up vegetation or thinning of young trees), firewood stacking, building boardwalks and ramps…
And more!
Projects are assigned to qualified groups in the order requested after the catalog is released.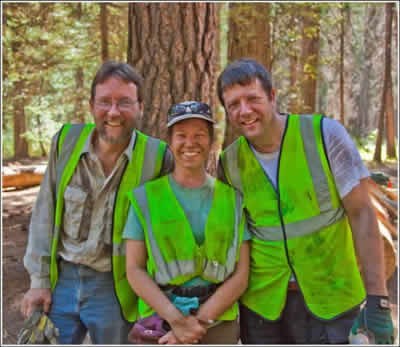 Peak Season Group Projects (May through October)
Planning over 200 projects and assigning groups to them is a huge task! To manage the work, the Yosemite Volunteer Program Office posts a Group Volunteer Project Catalog online [340 kb PDF]. It contains program policies, project descriptions, dates for planned projects, and a project request form. In order to assign projects fairly, we ask that groups wait until the guide is posted to schedule a group volunteer project during this peak season. For 2021, the guide is now online, and any project received before March 25 at 11:59 pm will be given first-round consideration in a lottery. As our process for assigning groups has changed, it's important that you read the information in the guide before applying. If you would like to be notified when the guide is posted online each year, please email us with your name, group name, email, and phone number.
Off-Season Projects
Groups are welcome to volunteer all year, however, project options are more limited November through April due to winter weather, limited staffing, and limited campsites during March and April. We do not post a list of off-season dates, but instead design custom projects on request. Just fill out the current Group Project Request Form [1.1 MB PDF] and submit as directed on the form.
Alternative Spring Breaks
Each year, Yosemite hosts a few college and secondary school groups volunteering during their spring breaks. February to April can be a challenging time to plan projects in Yosemite, as much of the park is difficult to access due to snow, plants are dormant, and the ground in most of the park may be covered in snow. Specific work may not be planned until the last minute. The park can provide campsites, but lodging options are limited. Please contact us at 209/379-1850 to discuss options.
Partner-Organized Projects
Individual volunteers may become part of a group organized by one of the many partners of the park. While the National Park Service leads the projects, the partners organize the individuals, their food, and their cooking equipment. Most partner projects last a week, and provide a great way for individual volunteers to serve short-term. Learn more about volunteering with our partners.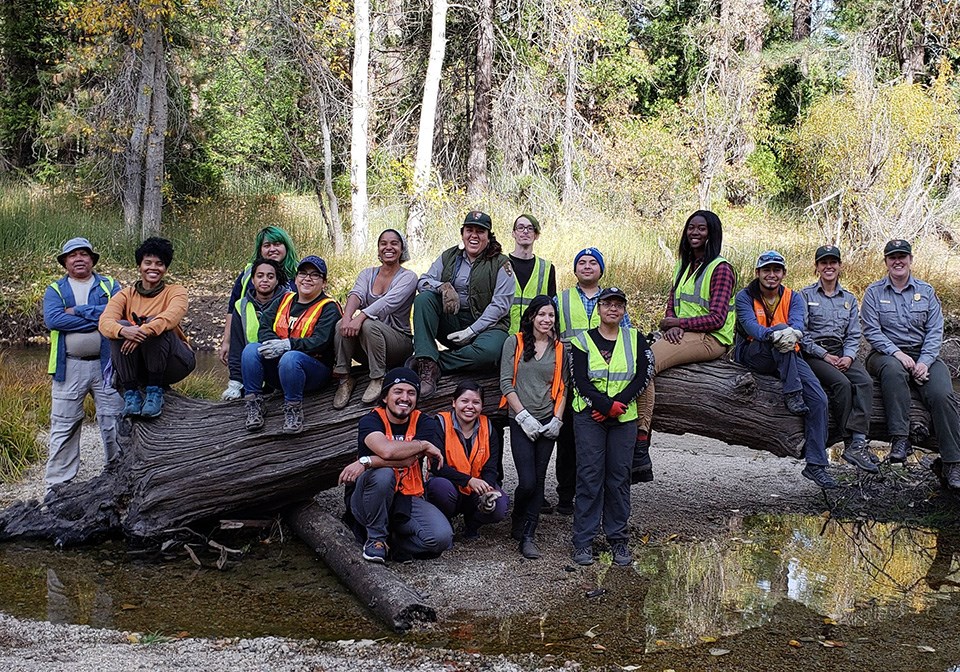 Last updated: March 11, 2021