Virtual Tours
Ready to explore Yellowstone? You don't have to wait for your trip out here. You can start exploring now by virtually touring some of the main attractions around the park. Included with each map-based tour is additional information about visiting in person.
Transcript
(Sounds of footsteps on wooden boardwalk, wind blowing, and water running and bubbling)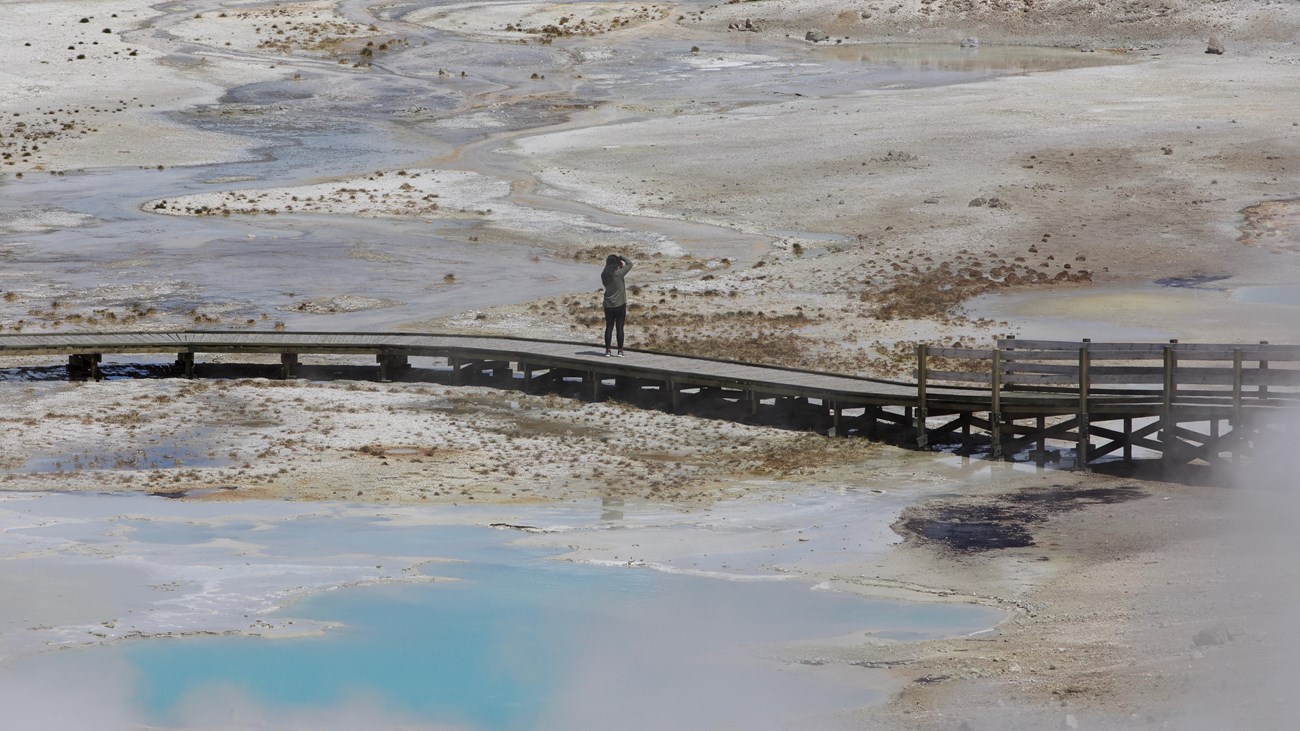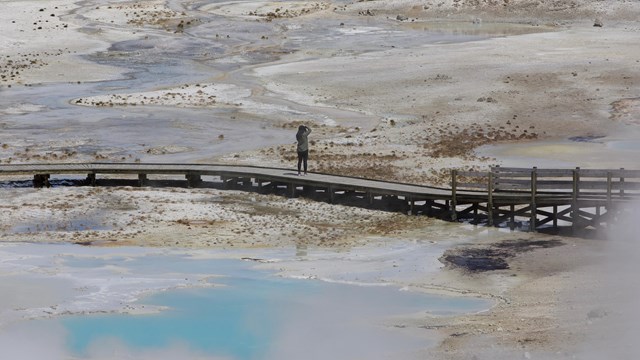 Photos & Multimedia
Virtually tour the park through photographs, sounds, videos, and interactive maps.