Virtual Tours
Here are a collection of places around the park that you can explore via the interactive map and companion text. Included with each tour is additional information about visiting in person.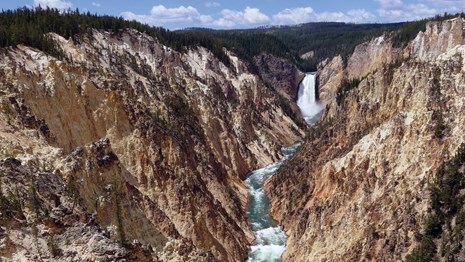 Grand Canyon of the Yellowstone
Explore the Grand Canyon of the Yellowstone River virtually, and plan how to visit in person.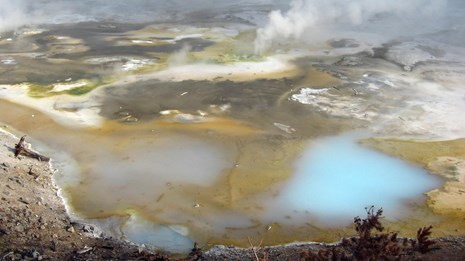 Norris Geyser Basin
Take a virtual trip around the hottest geyser basin in the park, then plan a visit in person.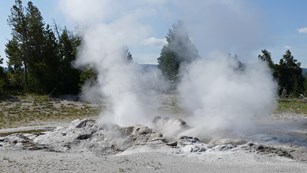 Fountain Paint Pot
Explore this popular thermal area where you can see the four major types of hydrothermal features.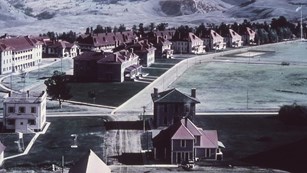 Fort Yellowstone
Explore this historic US Army post built during the park's early years.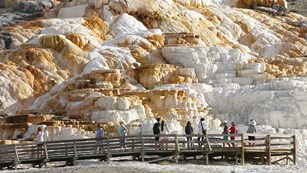 Mammoth Hot Springs
Virtually wander aroundMammoth Hot Springs, where the underlying limestone allow large terraces to form above ground.
Last updated: December 7, 2017