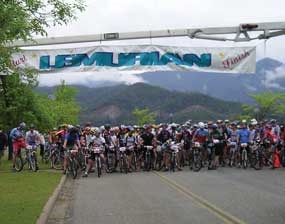 Reservations
Reservations are not required to enter Whiskeytown National Recreation Area, but we strongly recommend you make reservations for
camping
. You can pay the park entrance fee upon arrival at the visitor center (open year-round except on Thanksgiving, Christmas, and New Years Day), or online at
pay.gov
and at
Your Pass Now
.
Special Use Permits
Special events can be held at Whiskeytown as long as they are appropriate and have a minimal impact on other visitors. Examples include weddings, running and biking races, horse rides and commercial filming.
A Special Use Permit is required for these events and activities. An application form must be filled out and submitted along with a $50 non-refundable processing fee. Additional "cost recovery" fees may apply in cases where the park needs to provide extra services or staff to support the event or activity. Please allow sufficient time for the park to process your request. All applications must be received a minimum of five weeks before your event start date.

Special Use Permit Application
For more information contact the permit coordinator at 530-242-3467.