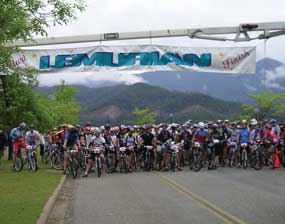 Special Use Permits
Special events can be held at Whiskeytown as long as they are appropriate and have a minimal impact on other visitors. Examples include weddings, running and biking races, horse rides and commercial filming.
A Special Use Permit is required for these events and activities. An application form must be filled out and submitted along with a $50 non-refundable processing fee. Additional "cost recovery" fees may apply in cases where the park needs to provide extra services or staff to support the event or activity.
Commercial Filiming/ Still Photography Permit
Vehicle/ Watercraft Use Permit
For more information contact Chief Ranger Chris Mengel at 530-242-3413.