Nearby Attractions
The Circle of Discovery
Did you know that Northern California and Southern Oregon are home to seven national park sites? This circle of parks protects everything from America's tallest trees and deepest lake to hydrothermal areas and several different types of caves. Plan your trip around the Circle of Discovery...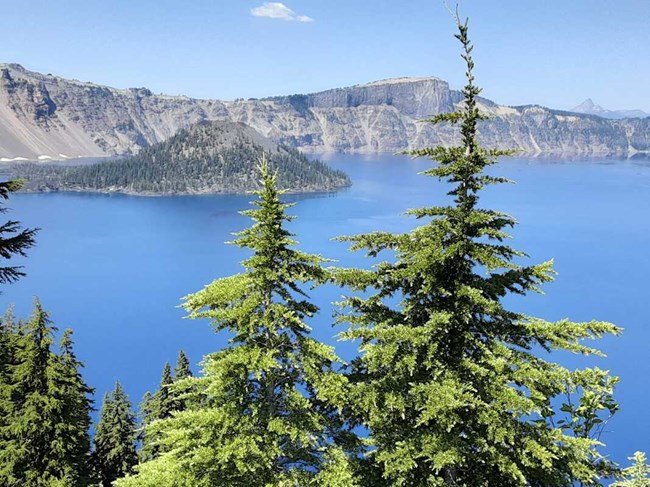 Crater Lake National Park
Located an hour and a half east of Medford and an hour northwest of Klamath Falls. "A sea of silence" is how eccentric poet Joaquin Miller referred to Crater Lake. Enjoy viewing this deepest of North American lakes from various viewpoints and trails across the national park. Located high up in the Cascade Range, this sky-blue lake was born of violent vulcanism. Crater Lake National Park can receive substantial snowfall in winter.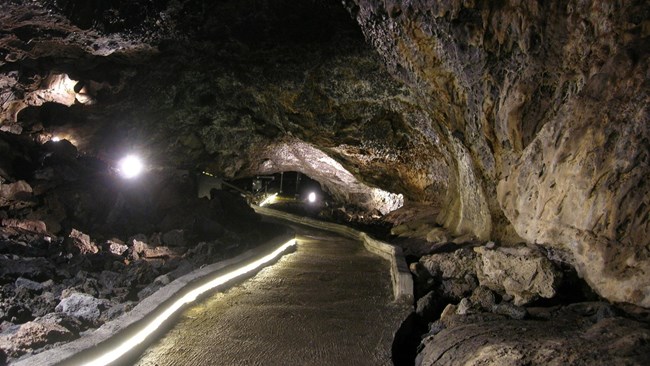 Lava Beds National Monument
Located three hours northeast of Redding and one hour south of Klamath Falls. Lava Beds National Monument is a land of geologic and historic turmoil. Over the last half-million years, volcanic eruptions on the Medicine Lake shield volcano have created a rugged landscape dotted with diverse volcanic features including numerous lava tube caves. Native American rock art sites, historic battlefields pitting indigenous people and the U.S. Army against each other , and a high desert wilderness experience also await you at Lava Beds.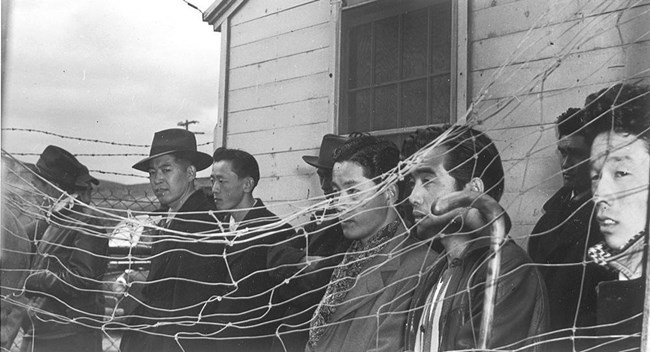 Tule Lake National Monument
Located three and a half hours northeast of Redding and thirty minutes south of Klamath Falls. The Tule Lake National Monument includes both the Tule Lake Segregation Center, the largest and most controversial of the sites where Japanese Americans were incarcerated during World War II, and Camp Tulelake, which was first a Civilian Conservation Corps camp, then an additional facility to detain Japanese Americans, and finally a prisoner of war camp.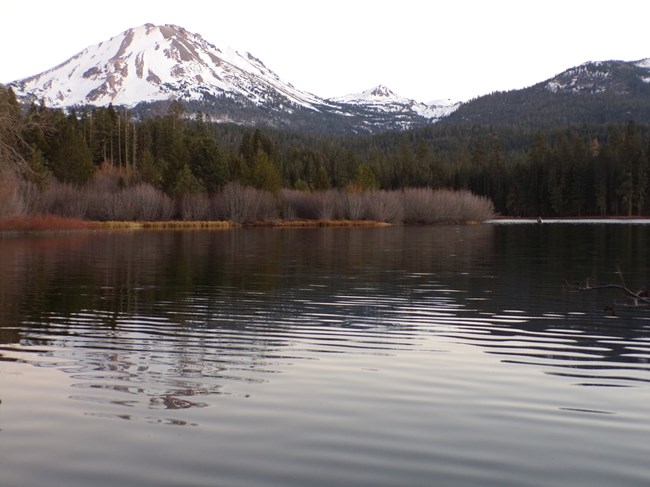 Lassen Volcanic National Park
Located an hour east of Redding and Red Bluff. Visit Lassen Volcanic National Park to witness a brief moment in the ancient battle between the earth shaping forces of creation and destruction. Nestled within high elevation forests amidst dozens of mountain lakes, you'll find hissing fumaroles and boiling mud pots. Every mountain in the park is a volcano or part of one, and Lassen Peak, perhaps the tallest plug dome volcano in the world, erupted several of times in the 1910s.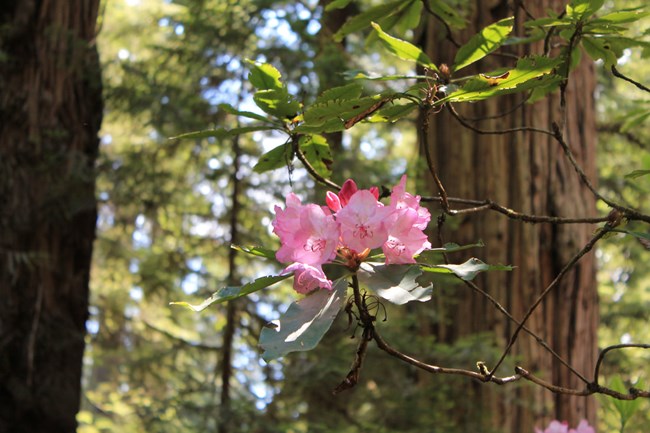 Redwood National and State Parks
Two hours west of Redding. Most people know Redwood National and State Parks as home to the tallest trees on Earth. This is true, and the park also protect vast prairies, wild riverways, and nearly 40 miles of pristine California coastline, all supporting a rich mosaic of wildlife and cultural traditions. Together, the National Park Service and California State Parks manages these lands.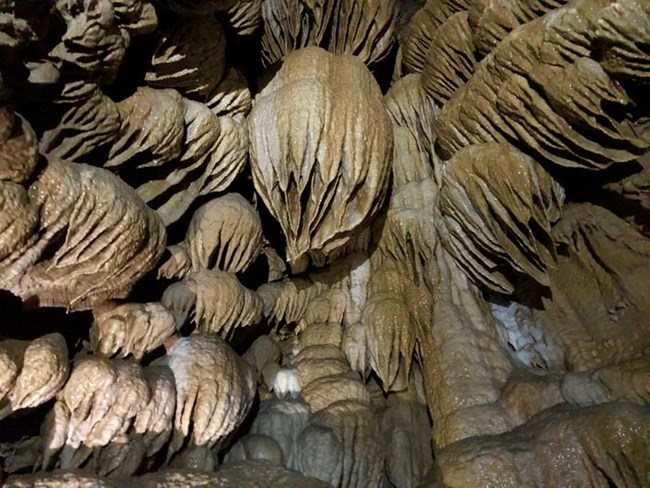 Oregon Caves National Monument & Preserve
Two hours east of Crescent City and an hour and a half west of Medford. Deep inside the Siskiyou Mountains lies the "Marble Halls of Oregon". The caves formed when acidic rainwater dissolved the surrounding marble, creating one of the few marble caves in the world. Oregon Caves is home to the only underground river federally designated as a Wild and Scenic River. The national monument's ancient forests contain Port Orford Cedar, which are found in the area but nowhere else on earth, and one of the largest Douglas Fir trees in Oregon.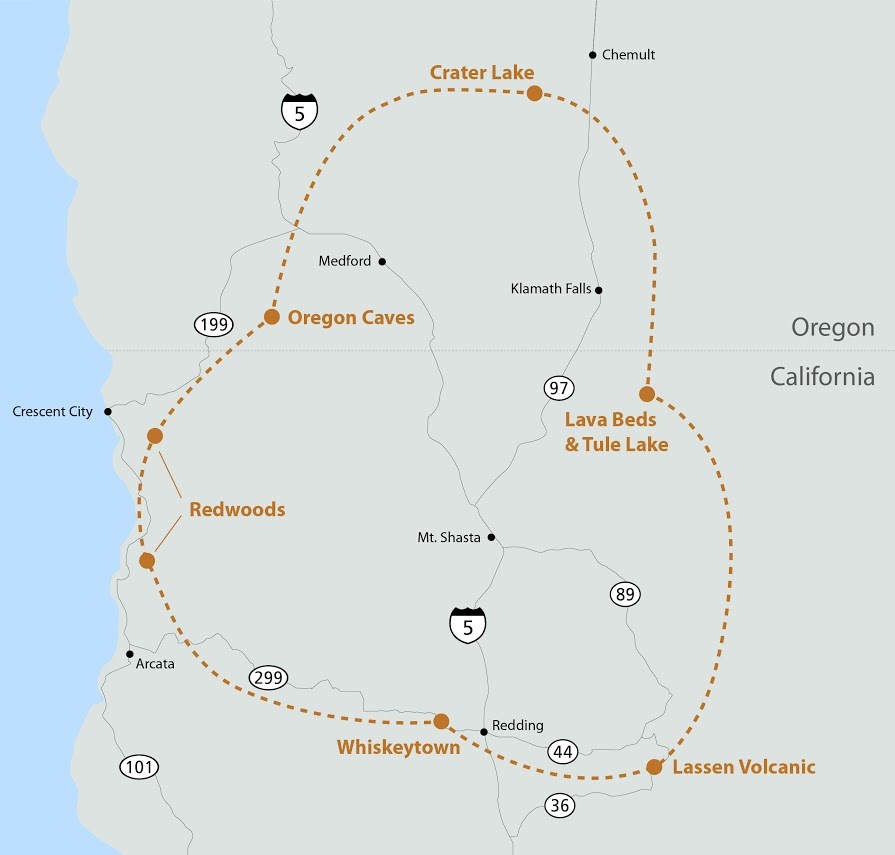 Shasta State Historic Park
Before there was Redding, there was Shasta, colloquially referred to by many locals as Old Shasta. Located less than five minutes from Whiskeytown between the national recreation area and Redding, Shasta State Historic Park preserves the remains of this California Gold Rush boomtown.

Weaverville-Joss House State Historic Park
Located 30 minutes west of Whiskeytown in Weaverville, Weaverville-Joss House State Historic Park preserves the oldest continuously operating Taoist temple in California.

Turtle Bay Exploration Park
Located in central Redding by the Sundial Bridge, Turtle Bay Exploration Park is an indoor and outdoor museum spotlighting the natural and cultural history of the area. While the exploration park is good for any ages, children will particularly enjoy it.

Lake Shasta
This largest of California reservoirs is dozens of times bigger than Whiskeytown Lake. Lake Shasta is a popular destination for fishing and boating, particularly houseboating.


Last updated: December 16, 2022