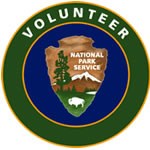 Volunteers are very important people who help us achieve our mission by keeping the park safe, educating others, and preserving it for future generations to enjoy! We encourage you to join the community of volunteers nationwide who donate their time and talent to our national parks. Come and support the mission of President's Park through a variety of volunteer opportunities!
There are two ways you can get involved:
Who can volunteer?
Basically, anyone can volunteer, though some positions may have age limits. Volunteers must be physically able to do the job agreed upon. Youth under the age of 18 may volunteer with the written permission of a parent or guardian. Youth interested in paid summer employment may read more about opportunities at President's Park at our park's youth programs site. President's Park is currently seeking Boy Scout volunteers for a number of positions within the park.
To learn more about volunteering at President's Park, please contact the Volunteer Coordinator by e-mail or call 202-208-1631. Before volunteering, you will need to complete a volunteer application (PDF).