How to tour the White House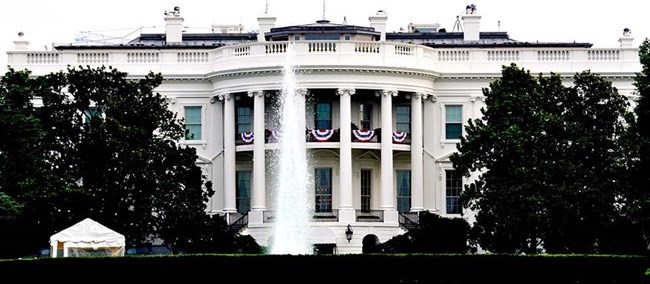 Plan ahead to tour the White House
Visiting the White House can be one of the most memorable experiences of a trip to our nation's capital. Planning ahead is necessary to make the visit happen. Vistors submit ticket requests at least three weeks prior to their desired White House tour date.


How to tour the White House
The National Park Service does not schedule White House tours or provide tickets to enter the White House.
Public tour requests must be submitted through a Member of Congress. These self-guided tours are generally available Tuesday through Saturday (excluding federal holidays or unless otherwise noted). Tours are scheduled on a first come, first served basis. Requests can be submitted up to three months in advance and no less than 21 days in advance. You are encouraged to submit your request as early as possible as a limited number of spaces are available. The White House tour is free of charge. Please note that White House tours may be subject to last minute cancellation.
In President's Park today
You can ...
Capture iconic photos with the White House from the north side or the south side of the park
Visit the White House visitor Center
Complete a Jr Ranger Activity to earn a Jr Ranger badge
Download the White House Experience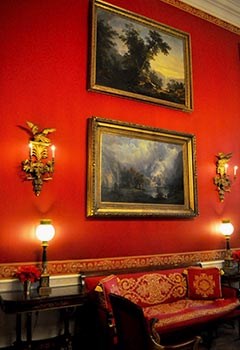 On the Day of Your Tour
Forms of Identification
All guests 18 years of age or older are required to present a valid, government-issued photo identification (detailed below). All foreign nationals must present their passport. All other forms of foreign identification will not be accepted.
All information submitted (e.g. name, date of birth, city, etc.) must exactly match the government-issued photo ID you present when arriving at the White House.
The following forms of photo ID are acceptable for presentation to United States Secret Service upon entry to the White House complex:
Valid government-issued United States identification card (e.g. drivers license, military ID, etc.)
Valid United States or other official government-issued passports
NO other forms of identification will be accepted; photocopies, expired IDs, or other transmissions of these documents are NOT valid.
Prohibited Items
Video cameras, cameras with detachable lenses, tablets, iPads, tripods, monopods, & cameras sticks

Bags of any kind (handbags, purses, book bags, backpacks, diaper bags, camera bags)

Any pointed object, including pocket knives

Strollers

Food, liquids, aerosols, tobacco, products, personal grooming items (e.g. makeup, lotion, etc)

Guns, ammunition, fireworks, electric stun guns, mace, martial arts weapons/devices, toy weapons, or knives or any kind
There are NO storage facilities available at the White House complex or the White House Visitor Center. Individuals who arrive with prohibited items will be turned away.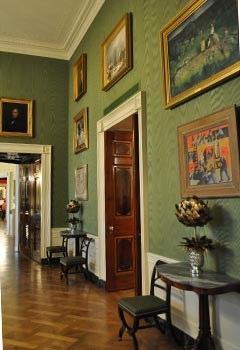 Permitted Items
Compact cameras (still photography only, no video recording or streaming, lenses must be less than 3 inches long)

Umbrellas without metal tips
Wallets
Cell phones (talking or texting is not permitted, still photography is allowed, please silence your phone)
All items needed for medical purposes will be permitted (e.g. wheelchairs, electronic scooters, glucose tablets, EpiPens, medication, etc)
Mobility-Impaired / Wheelchairs
Visitors scheduled for tours who require the loan of a wheelchair should notify the officer at the Visitors Entrance upon arrival. Unfortunately, reservations are not possible. Visitors in wheelchairs, or with other mobility disabilities, use the same Visitors Entrance and are escorted by ramp from the entrance level to the Ground floor, and by elevator from the Ground floor to the State floor.
Hearing-Impaired & Visually Impaired
Please contact your Member of Congress if you have a hearing or visual impairment and require assistance during your White House tour. Guide animals are permitted in the White House.
Restrooms
The nearest restrooms to the White House are located in the White House Visitor Center. Restrooms and public telephones are not available in the White House.
Current Information
All visitors should call the 24-hour Visitors Office information line at 202-456-7041 to determine if any last minute changes have been made in the tour schedule.
Last updated: September 14, 2022